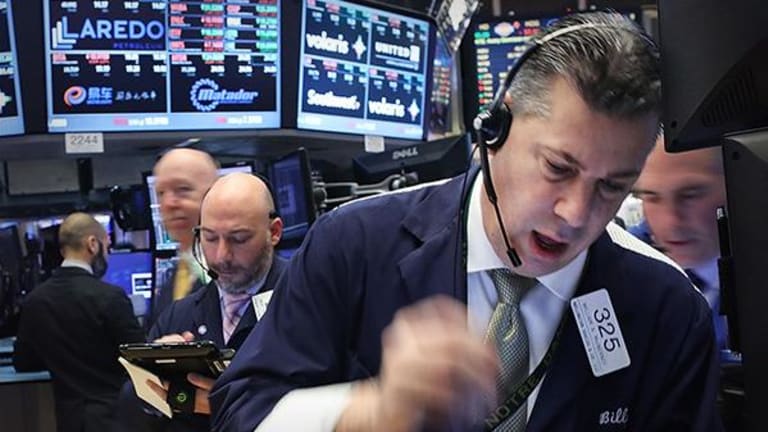 Publish date:
High-Yield Junk Bonds Could Experience Near-Term Volatility
High-yield bonds, commonly known as junk bonds, may face near-term volatility as investors may seek to sell them as the market heads into a rising interest rate environment.
High-yield bonds, commonly known as junk bonds, may face near-term volatility as investors may seek to sell them as the market heads into a rising interest rate environment.
High-yield bonds, commonly known as junk bonds, could experience near-term volatility as investors may seek to sell them as the market heads into a rising interest rate environment.
Investors have been attracted to high-yield bonds for several years as interest rates have remained severely low since the Great Recession. As the Federal Reserve pushes up rates again, investors should consider the advantage of selling them.
The question now is that as rates have seemingly reversed course into the near term, will junk bonds be affected to the point it might be wise to sell now?" said William DeShurko, president of 401 Advisor, a registered investment advisor in Centerville, Ohio.
The lack of liquidity in the high yield market is also concerning, especially the floating rate bank loan area which mutual funds have been promoting, he said.
Interest rates have risen sharply since July 2016 with the 10-year U.S. Treasury increasing by only 1.25%, but results in a whopping 50% increase in under nine months.
While SPDR Barclays Capital High Yield Bond ETF (JNK) - Get Report has been a better choice for investors compared to Treasuries since May 2016, high yield holders should be more concerned about the future of the economy than rising interest rates, DeShurko said. When the economy is thriving, the default rate on high yield bonds tends to be lower.
Rising rates may not help investors who hold junk bonds in their portfolio and could actually be counterproductive.
"In theory, the Fed will raise rates in an accelerating economy so that the effects are absorbed by economic growth," he said. "At some point, rising rates tend to choke off growth and a recession ensues."
While the current economy does not appear to be "strong" by the current indicators, the high yield market could be hit hard.
"If the negative effects of rising rates begin before the positive effects of tax reform or issues such as deregulation occur, then we could see a high yield sell off," DeShurko said.
The long-term effect of high yield bonds in a portfolio can result in an "excellent risk/reward ratio," but investors need to be wary and expect some volatility as the market and policy makers work through the changes in fiscal and monetary policies.
While junk bonds provide an immense opportunity for investors to generate larger returns and income, the exposure in this sector depends on the amount of risk sought.
"Making a decision to include junk bonds for the perceived benefits of higher yields only can prove to be detrimental in an environment where higher risk is not viewed favorably," said Edison Byzyka, chief investment officer of Hefty Wealth Partners in Auburn, Ind.
The weighting of junk bonds, overall credit spreads and determining where the business cycle stands, including inflationary pressures, should be part of the evaluation of these riskier assets. Demands for high yield bonds could trickle since the rate hikes by the Fed "are not likely to be a strong catalyst," he added.
"Interest rates remain at near historical lows following the latest March hike and the outlook remains one of low interest rates, irrespective of the two, or three, remaining potential interest hikes in 2017, Byzyka said.
Investors seeking ways to increase their yield should examine the costs involved, said Ron McCoy a portfolio manager of the LOWS Fund with Covestor, the online investing company, and founder of Freedom Capital Advisors in Winter Garden, Fla.
"If investors own bond mutual funds they need to not just look at the yield but also look to see if the fund is using leverage," he said. "Too often people jump into bond funds and have no idea how that high yield is derived and that can be costly."
While corporate bonds appear to be appealing, longer maturities can pose greater risk because of the difficulty in determining where the market is headed.
"Time duration can be a problem as well in an environment where rates are rising," McCoy said. "Going too far out can make for a very volatile portfolio."
The ratings of junk bonds should not be taken lightly and the higher yields also equate to a larger amount of risk.
"Going down in ratings and too far into junk territory can be problematic," he said. "Diversification is a key to success and having too many bonds in one sector can be challenging.
Higher returns can also be achieved from dividends, interest and capital gains and examining only the yield remains a fallacy, said Matthew Tuttle, the portfolio manager of Tuttle Tactical Management U.S. Core ETF (TUTT) .
"Investors shouldn't care which type of return they get as long as they get a return," he said. "Reaching for yield can be dangerous. They are also bonds, so in a rising rate environment they will be hurt. Junk bonds are also more correlated with the stock market than other types of bonds, so when this bull market ends they will have large losses.