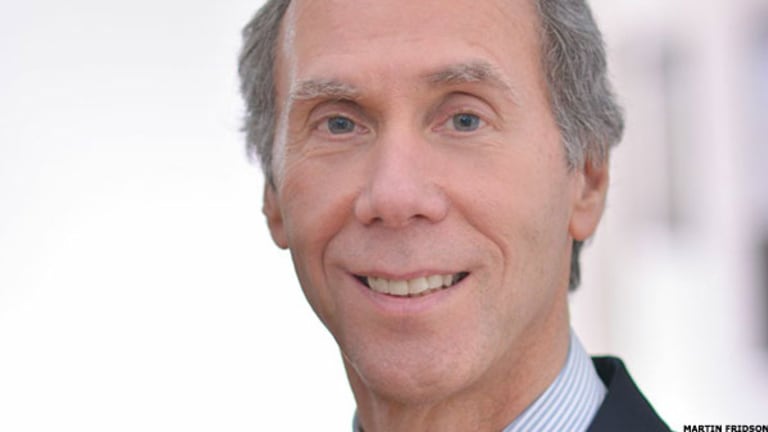 High-Yield Bonds May Outperform Stocks in 2015 Despite Oil Price Fears
High-yield bonds are likely to return 5% in 2015, says Martin Fridson, CIO of Lehmann Livian Fridson Advisors.
NEW YORK (TheStreet) -- High-yield bonds appear likely to return some 5% in 2015, according to Martin Fridson, a veteran follower of the asset class and CIO of Lehmann Livian Fridson Advisors.
"That may wind up looking quite good relative to the alternatives," Fridson says, noting that some believe stocks "had a big run and may be ahead of their skis a little bit."
Such a return would be low by historical standards for high-yield or junk bonds. The Bank of America Merrill Lynch high-yield index has returned 9.57% annually since its first full year in 1987. Still, a 5% return would be an improvement over last year's 2.5% return for the asset class.
Fridson regularly publishes commentary for S&P Capital IQ, the legacy of his long run as a high yield bond strategist for Merrill Lynch, Morgan Stanley and Salomon Brothers.
Still, Fridson is wary of making forecasts. His qualifying refrain is that he only looks at valuation models based on mathematical and historical probabilities. He adds that a five-year forecast is much easier than looking ahead just a year, and that forecast doesn't look very good since long-term Treasury yields will eventually move higher.
Higher Treasury yields will cause investors to sell high-yield bonds because their roughly 7% average yield won't look as good if 10-year Treasuries are yielding 5% with substantially less risk.
Another factor that affects high-yield bond returns is the rate of default. That number was about 2% in 2014, a number Fridson says is "not too worrisome."
Moody Investors Service expects defaults to tick slightly higher to 2.7% or 2.8% in 2015, Fridson says. (An email to Moody's spokespeople seeking to confirm this figure received no immediate response.)
While Moody's annual default forecast "isn't always extremely accurate," it is "a good representation of what will happen if the consensus economic forecast [of roughly 3% GDP growth] works out," Fridson says.
Fridson expects a rise in defaults in 2015 because there has been a surge in high-yield bond issuance in the years after the 2008 credit crisis and defaults typically peak about three to four years after issuance, he says.
Among the most closely watched issuers for signs of credit weakness are energy companies, given the sharp decline in oil prices. The energy sector comprises about 13% of the high-yield bond market by market value. (The percentage has declined in recent weeks since energy sector bonds have declined in price due to fears over the oil price impact.)
Still, Fridson believes energy issuers could be more resilient than the market expects, since, at least in the short term, they can strengthen their credit profiles by reducing capital expenditures. Also, most of their largest debts won't be due in 2015.
About 30% of high-yield energy bonds currently trade at yields of 10% or more above Treasuries, compared to just 10% for the market as a whole. That higher "distress ratio" is a reflection of the concern over oil, as investors demand higher yields to compensate them for the risk they believe they are taking.
Fridson believes about 6% of energy bonds could default in 2014.