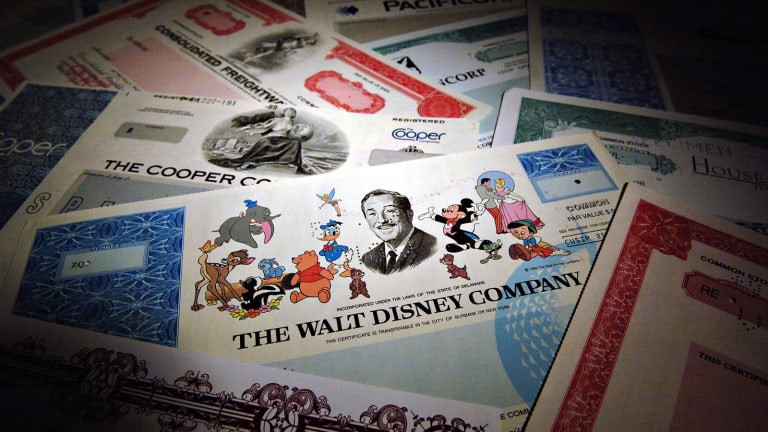 Here's One Bond ETF to Own When Interest Rates Start Rising
The continued selloff in the bond market is increasing the allure of alternative exchange-traded funds, including one that holds convertible bonds.
 NEW YORK (TheStreet) -- The continued selloff in the bond market is increasing the allure of alternative exchange-traded funds, including one that holds convertible bonds.
As the name implies, convertible bonds allow the holder to convert the bonds into common stock. Conversion terms are set forth by the issuer. For example, if a company issues convertible bonds at a ratio of 20:1, that means for each bond the investor buys, he or she can later convert that bond into 20 shares of common stock.
The only ETF dedicated to convertibles, the SPDR Barclays Convertible Securities ETF (CWB) - Get SPDR Bloomberg Barclays Convertible Securities ETF Report, has been on the market for more than six years and has $3 billion in assets under management. The fund is passively managed and tracks the Barclays U.S. Convertible Bond > $500MM Index.
CWB's approach is straightforward. As investors in the individual bonds convert them to stock, those bonds are removed from the index (and the ETF) and replaced with new convertible bonds. Like the index, the ETF is rebalanced monthly. The conversion process doesn't enable investors in the ETF to own the newly converted stock.
In the fixed income hierarchy, convertibles are often overlooked compared to government bonds and corporate debt, but convertibles should not be ignored. In fact, they could be a winning play at a time when fixed-income investors are fretting about rising interest rates while fleeing Treasury funds.
Companies issued $15 billion worth of convertibles in the first quarter of this year, with the pace of issuance rising to $8 billion in February, the highest level in nearly four years, according to Putnam Investments.
Knowing that CWB is passively managed is an important factor because the average fee on actively managed mutual funds dedicated to convertibles is 1.1% a year. CWB charges just 0.4% per year. Over time, high fees erode investors' returns, making this ETF a compelling way to access convertibles.
CWB's "best of both worlds" advantage can be explained like this. It is a bond fund, so it gives investors fixed income exposure, but because convertibles convert into equity, CWB is usually more correlated to stocks than other fixed income assets.
There is a drawback: yield. Due to its equity kicker, CWB has a 30-day SEC yield of just 1.72%, well below what you'd get from 10-year Treasurys or traditional high-yield corporate debt. But wait: CWB has other advantages, particularly in rising rate environments.
Convertible bonds typically have short durations, which makes them more advantageous when interest rates are rising. That explains why convertibles have historically been the best-performing bond asset class when the Federal Reserve boosts rates.
"Convertible bonds have historically exhibited negative to low correlations to interest-rate-sensitive Treasuries. As a result, they have traditionally exhibited attractive prices in rising interest rate environments," according to Allianz Global Investors.
The SPDR Barclays Convertible Securities ETF has proven its worth at times of duress for other parts of the bond market. When Treasurys were punished in 2013 amid fears the Fed was close to ending its quantitative easing program, CWB climbed 20.5% while the iShares 20+ Year Treasury Bond ETF (TLT) - Get iShares 20+ Year Treasury Bond ETF Report plunged 13.4%. On the other hand, when Treasury yields slid last year, the iShares 20+ Year Treasury Bond ETF jumped 27.3% while CWB rose just 7.7%.
This article is commentary by an independent contributor. At the time of publication, the author held no positions in any of the securities mentioned in this piece.