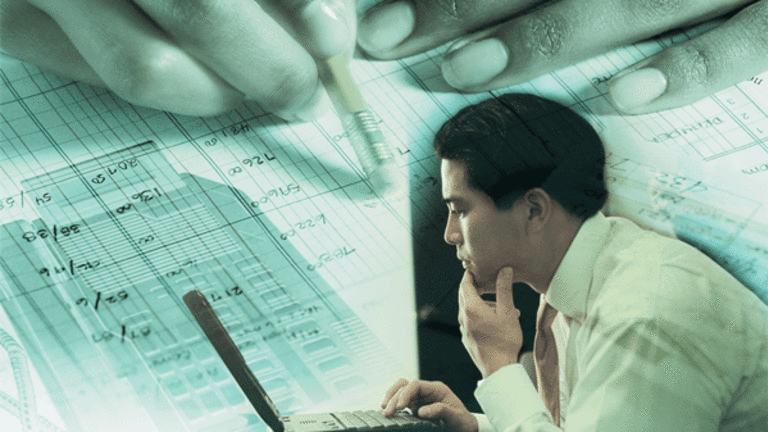 From Bonds to Equities: Great Rotation, Great Dilemma
While the Fed evolves into the world's largest activist hedge fund, Bernanke is being squeezed out of QE before reaching his goals.
NEW YORK (TheStreet) -- As an unintended consequence of the Federal Reserve's evolving into the world's largest activist hedge fund, Ben Bernanke is being squeezed out of his bond purchasing program before the ideal time.
I listened to hedge fund legend Leon Cooperman's
CNBC
interview yesterday and agreed with 80% of what he said. He's spot on when he says the Fed has become data dependent with transparent targets at 6.5% unemployment, 3% GDP and 2%-3% inflation.
My disagreement can be summarized by this question: What happens if Bernanke is squeezed out of QE before those benchmarks are reached?
This particular iteration of QE cannot go on forever, the Fed cannot purchase $85 billion each month because the supply of treasuries and mortgage-backed securities is constrained, as David Tepper mentioned last month; the taper needs to happen in order to avoid a bond bubble caused by this artificial demand.
Also see: Link's Take on the FOMC>>
Hence this QE exit strategy is poised to become treacherous for all asset classes as a recalibration takes place. Markets will go through a withdrawal phase as they are weaned off the Fed's medicine.
With Bernanke set to be replaced in January, he does not want to leave this mess for his replacement to deal with. The correction needs to happen now, and he seems perfectly willing to take one for the team. Otherwise, he would not have been so forthcoming regarding a QE exit strategy in Wednesday's press conference. Bernanke knows exactly what he's doing.
During this recalibration period, equities will drop, bonds will drop, gold should drop and interest rates will rise. So far so good in the
EconomicTiming.com
portfolio.
Gold puts have been the most profitable of all.
The really good news is that this market correction is setting up generational buy (if Jim Cramer can use that phrase to describe the earnings-starved
Netflix
(NFLX) - Get Netflix, Inc. (NFLX) Report
, then I think I can use the phrase to describe a company with better video streaming profits than Netflix) in
Apple
(AAPL) - Get Apple Inc. (AAPL) Report
.
August and September have the potential of being the best two months of performance in Apple options history. Having the portfolio positioned in cash and opportunistic puts until the Fed dust settles will create an ideal entry scenario into Apple as we approach the July earnings report.
As soon as we observe a turn in the broad market action, we'll aggressively enter Apple calls, rather than average into positions. This strategy will help us reap the full rewards of a run back to $450. Apple's bottom at $380 is in. If we can get anywhere near that level over the next four weeks, it will be a gift.
Today we're adding some additional put exposure to a market that appears to be giving us the pullback that everyone has been waiting for. We believe that market sentiment changed on May 22 with Bernanke's first hint of a taper and that this negative volatility will continue until the new environment is fully priced in.
The Fed may need to announce a new program to replace the $85 billion bond purchases in order to finalize the bottoming process. Being forced to exit QE prior to 6.5% unemployment and 3% GDP is not good in the short run.
Also see: Living in a Van to Pay Off Student Debt>>
We're adding a 5% allocation of
SPDR S&P 500 ETF
(SPY) - Get SPDR S&P 500 ETF Trust Report
September 2013 $165 puts and a 5% allocation of
SPDR Gold Trust
(GLD) - Get SPDR Gold Trust Report
September 2013 $130 puts. We're holding our
Tesla
calls, but we're moving up our sell level to $100 because of the rocky conditions.
TSLA has been a great performer over the last few days, so we'll hold onto it but will exercise a quick trigger.
FYI
-- I recently used the square app to make my first purchase at a local restaurant. The one-click purchase without taking out my wallet was incredible. If Authentec fingerprint tech gives Apple a competitive security advantage in the mobile wallet space, which we believe it will, watch out. Sept. 11 could be a game changer.
At the time of publication, the author was short GLD, SPY.
Follow Jason Schwartz @applesummit
This article is commentary by an independent contributor, separate from TheStreet's regular news coverage.
This commentary comes from an independent investor or market observer as part of TheStreet guest contributor program. The views expressed are those of the author and do not necessarily represent the views of TheStreet or its management.
Jason Schwarz is an option strategist for Lone Peak Asset Management in Westlake Village, Calif. He is also the founder of the popular investment newsletter available at www.economictiming.com. Over the past few years, Schwarz has gained acclaim for his market calls on the price of oil, Bank of America, Apple, E*Trade, and his precision investing in S&P 500 option LEAPS. His book, The Alpha Hunter, is set to be released by McGraw Hill in December 2009.