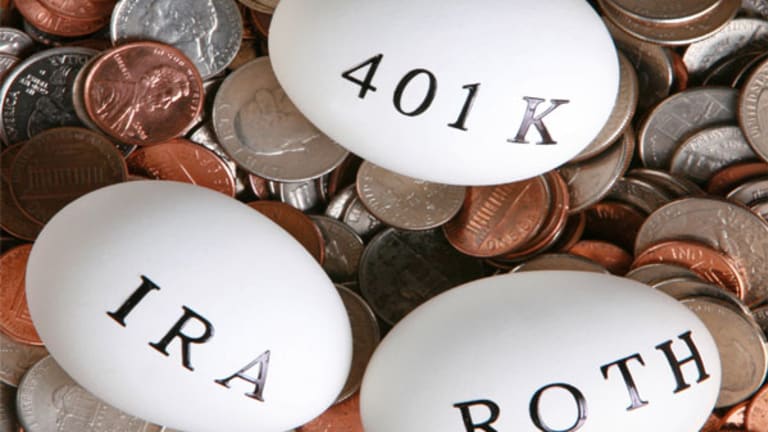 Bond Funds That Should Lead the Pack
Unconstrained funds have the flexibility to deliver positive returns in harsh markets.
NEW YORK ( TheStreet ) -- Bond funds have faced headwinds this year. While the Barclays Capital U.S. Aggregate bond index has dropped 0.2%, long government bonds funds declined 3.0%, according to Morningstar.
The red ink can be traced to rising interest rates. Since the beginning of the year, yields on 10-year Treasuries have climbed from 1.78% to 1.96%. That has caused pain because bond prices tend to fall when rates climb.
But not all funds have suffered. Among the leaders lately are unconstrained bond funds. These have the freedom to buy a wide range of securities and employ strategies that can prosper when most bonds are sinking.
Using unconventional approaches,
Scout Unconstrained Bond
(SUBFX) - Get Free Report
has returned 2.2% this year, while
MetWest Unconstrained Bond
(MWCRX) - Get Free Report
returned 1.4%. Other funds that stayed in the black include
AllianceBernstein Unconstrained Bond
(AGSAX) - Get Free Report
and
Pimco Unconstrained Bond
(PUBAX) - Get Free Report
. If interest rates continue rising in coming years--as many economists expect--then unconstrained funds are likely to remain near the top of the bond performance standings.
The unconstrained portfolios have the flexibility to shift holdings, emphasizing Treasuries one year and low-quality bonds the next. Lately many of the funds have held securities that are rated below- investment grade. The low-quality issues climbed in recent months as investors grew more confident that the risk of defaults was declining.
MetWest Unconstrained scored big gains with subprime and other low-quality mortgage securities. The securities represent pools of mortgages that were made to borrowers with credit problems. As homeowners pay interest and principal on their mortgages, investors in the securities collect income. The subprime issues became famous for their high default rates during the financial crisis. Frightened investors dumped the securities, which sold for 20 cents on the dollar at the market trough. MetWest portfolio managers became convinced that the markets had overreacted. While many borrowers would undoubtedly default, the securities had value because some homeowners would continue making payments.
Today the securities have rebounded from the lows, but the subprime mortgages continue to represent good values, says Stephen Kane, a MetWest portfolio manager. He says that the weakest borrowers have already defaulted. "The market is still assuming that defaults will continue at the same rates that we saw in the past, but conditions are improving," Kane says.
AllianceBernstein Unconstrained aims to deliver positive returns every year. To accomplish that, the fund managers hold a mix of high-quality and below-investment grade bonds. They tilt the mix as conditions change. These days the fund is shifting away from safe government bonds and toward corporate issues that can prosper as the economy grows. The fund's low-quality issues have recorded gains in recent months. Portfolio manager Michael Mon holds some assets in emerging markets, which should gain as investors decide to take on more risk. Mon owns a stake in Mexican securities. "Those yield more than U.S. Treasuries, and the risks are limited," he says.
Pimco Unconstrained ranks as the largest fund in the group with $22 billion in assets. Some investors have raced to the fund partly because they believed it could outdo
Pimco Total Return
(PTTAX) - Get Free Report
, which has boasted a stellar record under longtime manager Bill Gross. While both funds rely on the same research, the unconstrained portfolio has considerably more flexibility.
Since the unconstrained fund started in 2008, it has trailed the PIMCO flagship. But in the past three months, Pimco Unconstrained has gained an edge. Supporters of the unconstrained fund argue that it should eventually outperform. "Over a full market cycle, the flexibility of the unconstrained fund will prove to be an advantage," says Chris Sawyer, a research analyst for Litman Gregory.
Sawyer says the unconstrained fund can adjust duration, a measure of a fund's sensitivity to changes in interest rates. The Barclays Capital U.S. Aggregate benchmark has a duration of 5.2 years. So if interest rates rise by a percentage point, the benchmark would lose about 5%. The Pimco flagship fund -- which has a duration of 4.7 years -- typically keeps its duration within two years of the figure for the benchmark. Pimco Unconstrained has a duration of 0.9. The short duration enables the fund to limit capital losses when rates rise.
Scout Unconstrained has lowered its duration to -2. By running a negative duration, the fund can record gains when rates rise. Portfolio manager Mark Egan has achieved the negative duration by selling securities short, betting that rates will climb and prices will fall.
In 2012, Scout returned 23.1%, ranking as the top-performing unconstrained fund. Egan achieved the big gains by holding bonds from leading banks, including
Bank of America
(BAC) - Get Free Report
and
Citigroup
(C) - Get Free Report
. The bonds rallied sharply as investors gained confidence that banks were on the mend. These days, Egan is not finding many bargains. Instead, he is buying short-term bonds, which would suffer only limited losses if rates rise. "We are trying to protect the portfolio against the losses that would occur if interest rates rose only modestly," he says.
This article was written by an independent contributor, separate from TheStreet's regular news coverage.
Stan Luxenberg is a freelance writer specializing in mutual funds and investing. He was executive editor of Individual Investor magazine.