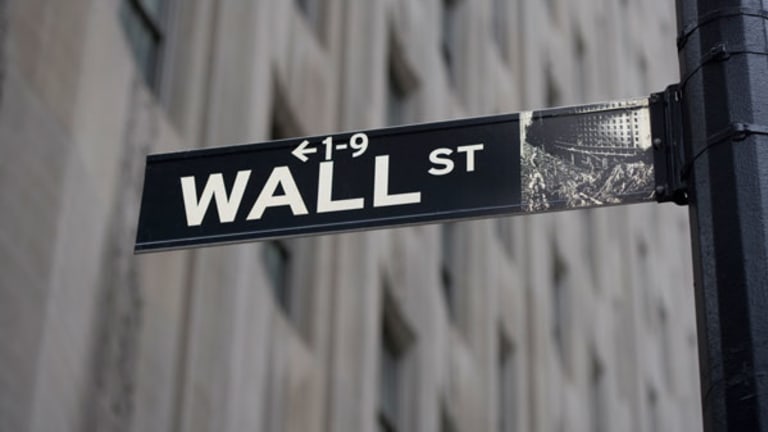 Bond Funds That Are Staying in the Black
Last year was a bad one for most bond funds. But by holding broadly diversified portfolios, a few funds deliver steady returns when most competitors sink.
NEW YORK ( TheStreet ) -- Last year, most bonds faced harsh conditions. According to Morningstar, intermediate-term bond funds lost 1.4% in 2013.
Rising interest rates caused the damage. When rates climb, most bonds tend to sink. The red ink unnerved shareholders, who withdrew $78 billion from intermediate funds.
But some funds stayed in the black. The winners include managers who have the flexibility to buy a wide range of bond sectors and credit qualities, including high-yield bonds, which are considered to be below-investment grade. The low-quality bonds provided an edge last year.
With the economy growing, shaky securities rallied as the risk of default declined. Typical intermediate funds hold few high-yield issues, preferring to emphasize Treasuries and other high-quality securities, which fell last year.
Funds that recorded gains in 2013 include Frost Total Return Bond (FATRX) - Get Free Report, Nuveen Strategic Income (FCDDX) - Get Free Report, Pioneer Bond (PIOBX) - Get Free Report and USAA Intermediate-Term Bond (USIBX) - Get Free Report. If rates continue rising this year -- as many economists expect -- the winning funds could continue topping their peers.
Frost Total Return gained 3.8% last year. The fund often moves away from the benchmark sector weightings, focusing on out-of-favor bonds. Portfolio manager Jeffery Elswick has a big stake in commercial mortgage-backed securities. Those represent pools of mortgages made for office buildings and other commercial properties. The commercial mortgages were clobbered during the financial crisis. As property markets recovered last year, the securities revived.
Some of Elswick's holdings returned 10% for the year. "The commercial mortgage-backed securities have been outperforming because the market sold off too much during the financial crisis," Elswick says.
Last year Elswick had up to 15% of his assets in high-yield bonds. As the securities rallied, Elswick started trimming his position. But he says some of the bonds are still appealing. Bonds rated BB -- one step down from investment grade -- yield 5%, an attractive payout at a time when 10-year Treasuries yield 2.7%.

USAA Intermediate-Term Bond is not reluctant to take contrarian positions. Portfolio manager Matt Freund bought municipal bonds last year after headlines about Detroit's problems unnerved markets. Freund grabbed airline securities when the market was depressed because of fears about bankruptcies. "We become interested in sectors when they are cheap and out of favor," he says.
The bold moves produced solid results last year. During the past five years, USAA Intermediate-Term returned 12.8% annually, outdoing its average peer by six percentage points.
USAA can only hold up to 10% of assets in below-investment grade bonds. These days the fund is near its maximum limit. USAA also has big stakes in commercial mortgage-backed securities and bonds rated BBB-the lowest quality in the investment-grade universe.
Along with Treasuries, many intermediate funds have big stakes in mortgages backed by Fannie Mae and other government agencies. But Pioneer Bond manager Kenneth Taubes has underweighted government issues. Instead, he prefers mortgages that are not backed by agencies. Such private mortgages were pummeled during the financial crisis. Last year, the nonagency mortgages performed well as default rates dropped. "As unemployment comes down, more people are staying current on their mortgages," says Taubes.
To provide a broad portfolio, Nuveen Strategic Income holds a mix that includes investment-grade issues as well as high-yield and foreign securities. During the past five years, the fund has returned 13.9% annually.
Portfolio manager Timothy Palmer can put up to 50% of the assets in U.S. and foreign bonds that are rated below-investment grade. In 2007, the fund steered away from high-yield bonds because their yields seemed relatively puny. But last year, the fund held nearly its maximum position of high-yield bonds.
Palmer says the credit quality of the high-yield market remains sound. Annual default rates are about 2%, well below the historic average of 4%. High-yield bonds currently yield around 6%. "After the rally of recent years, high-yield bonds are no longer extremely cheap, but the bonds are still attractive compared to the alternatives," Palmer says.
At the time of publication the author had no position in any of the stocks mentioned.
This article represents the opinion of a contributor and not necessarily that of TheStreet or its editorial staff.