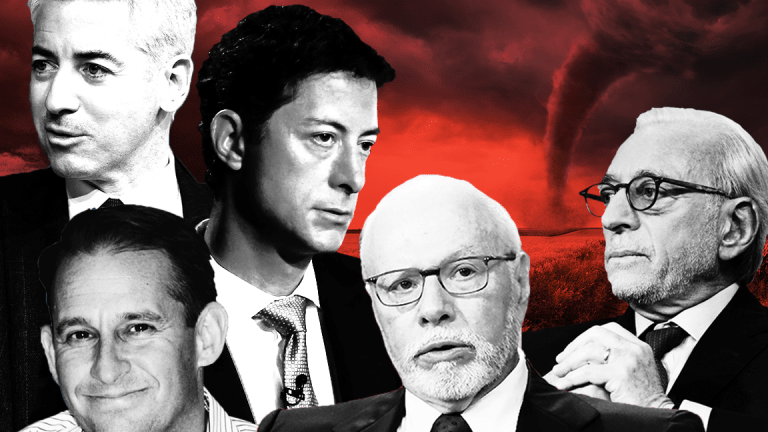 Activist Spotlight: 2018 by the Numbers
A look back at the 2018 proxy season, as the top insurgent managers get set to speak at The Deal's annual corporate governance event in New York.
TheStreet looked back over proxy season 2018 to pinpoint the most noteworthy trends and see what might be in store for next year.
Boardroom Battles On Par With 2017
With proxy season winding down, 2018 looks to be another big year for director-election and other types of proxy wars. According to FactSet, 188 proxy fights globally have either have wrapped up or are still underway in 2018 so far, slightly less than then 204 for all of 2017.
A number of new contests are likely to be launched later this year so expect the total number for 2018 to match or even surpass 2017's tally.
Most interestingly, boardroom battles that went the distance are favoring activists this year, with insurgents winning 25 contests that went the distance and losing only 22. The biggest fight to go to a vote this year so far was Elliott Management Corp.'s successful contest at Telecom Italia. But there were many smaller contentious ones, including Jonathan Litt's fight to get a seat on shopping mall operator Taubman Centers Inc. ( (TCO) - Get Free Report ) and at HomeStreet, the third largest Washington State bank. 
Activists Win in Votes - So Far
If this statistics holds out for the end of the year it will be a reversal of a trend in recent years of management winning more contests that go to a vote. In 2017, management won 58 contests, more than the 48 insurgent victories, with seven split. In 2016, activists won 24 and executives came out on top in 45 and three split. Management also came out ahead in 2014 and 2015.
Even so, there are many contests that are still set to take place this year, about 64 according to FactSet. These include Blackwells Capital's fight at grocer SuperValu ( (SVU) ) and Perry Ellis International Inc.'s ( (PERY) - Get Free Report ) ex-chairman George Feldenkreis and his insurgency at the fashion company he founded. The results of these battles will likely determine whether the ratio of activist vs. company wins remains in the insurgent's favor for 2018.
More activist wins could send a new message to targeted companies: Maybe a settlement putting one or two dissident directors on the board is the best solution. More settlements may not appease some institutional investors who are pushing companies against agreeing to deals with activists, especially if they would prefer to vote against dissident candidates at a meeting down the road.
The year of the settlement?
There already were 52 settlements in 2018 so far, which is more than the 43 that took place in all of 2017, according to FactSet. And, as mentioned, with 64 contests pending, expect many more settlements to come. In the end, 2018 could match 2016's 68 settlements
Big Fights—Still A Go
There were six proxy fights globally in 2017 at corporations with $10 billion or larger market capitalizations, a number that demonstrates that proxy fights at large companies aren't going out of fashion. In addition to Elliott-Telecom Italia, notable big fights included Starboard Value's face off with Carl Icahn over divestitures at Mr. Coffee maker Newell Brands (NWL) and Elaine Wynn's successful uncontested fight at Wynn Resorts Inc. (WYNN)
Proxy Fights Up in the U.S.
FactSet calculates 82 proxy fight wins in the U.S. this year so far - that's already up from the 78 for all of 2017, though not as much as the 109 in 2016.
Editor's note: This article originally appeared on The Deal, our sister publication that offers sophisticated insight and analysis on all types of deals, from inception to integration. Click here for a free trial. 
For more coverage like this,sign up for the Activist Daily.
On June 7th, Jim Cramer and The Deal will host "Corporate Governance 2018," an exclusive gathering of corporate decision makers and their key advisers to discuss the best strategies to meet and master the latest and most critical challenges in managing their companies to maximize shareholder value. Join an all-star roster of special keynote speakers including Steve Mollenkopf, CEO, Qualcomm Incorporated; Nelson Peltz, Founding Partner & CEO, Trian Fund Management; Paul Singer, Founder, Elliott Management; Ron Shaich, Former CEO, Panera Bread; and many more. Visit here to register.