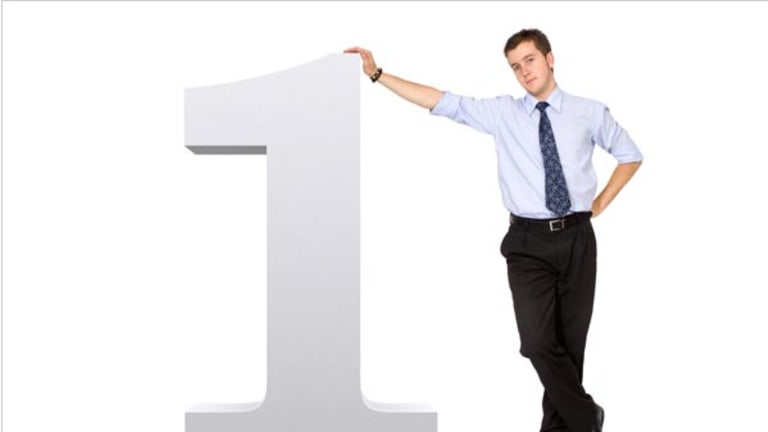 Friday's Financial Winners & Losers
GE's miss, fueled by its finance unit, hit financial stocks.
Updated from 1:59 p.m. EDT with new stock prices
Financial stocks were sliding Friday after
General Electric
(GE) - Get General Electric Company Report
announced a surprise earnings miss fueled by its finance unit.
Results in the conglomorate's GE Money business, which focuses on consumers and small businesses, experienced a profit decline of 19%. Even more disappointing was the commercial finance business, where profits dropped 20%. GE had made attempts to lessen its risk by selling some assets, but was unable to close the deals due to the inability of buyers to get credit. The stock fell 12.8% on heavy volume with shares trading at $32.05.
The
NYSE
Financial Sector Index was down 120.65 to 7,325.02.
GE blamed "disruption in credit markets" for its disappointing performance. The catchphrase, however, has been a popular one in financial filings lately, as the housing slump and resultant credit crunch weigh on bottom lines in the investment banking world and beyond.
The credit market contraction began as the housing market lost value, causing the loans leveraged to mortgages to collapse. On top of that, the consumer confidence survey hit its lowest reading since the index began in 2002. Anxiety has grown as consumers worry about jobs and credit tightens.
GE rival
CIT Group
(CIT) - Get CIT Group Inc. Report
is another finance company that engages in airline leases and financing. CIT announced a new deal on Friday with the Kingdom of Saudi Arabia for three aircraft leases. But
Frontier Airlines
( FRNT) filed for bankruptcy late on Thursday, the fourth carrier to do so recently. Concern over the trouble that airlines are facing pulled the stock down 4.6% to $11.79.
Wells Fargo
(WFC) - Get Wells Fargo & Company Report
is Frontier's top unsecured creditor, clocking in at $93 million. But with the airline still flying and not canceling any flights, Wells Fargo shares fell to $27.97.
Lack of support within the market is further evidenced by Goldman Sachs' suggestion on Friday that its clients short-sell
Washington Mutual
(WM) - Get Waste Management Inc. Report
. Goldman cut its target price to $10 from $12, as analysts pointed to $17 billion to $23 billion in losses, of which only $3 billion have been recognized. The Seattle thrift saw its shares fall 4.1%.
Also smarting from analyst hits was
BlackRock
(BLK) - Get BlackRock Inc. Report
, which traded down 5.9% to $207.50. The New York-based investment manager got a one-two punch form Wachovia and Goldman. Goldman cut the rating to neutral from buy, citing valuation. Wachovia also called the valuation "ripe" and downgraded the stock to market perform from outperform.
National City
( NCC) seems to be adding to its list of potential suitors.
The Wall Street Journal
reported Friday that
Bank of Nova Scotia
(BNS) - Get Bank Nova Scotia Halifax Pfd 3 Report
, Canada's third-largest bank, is eying the beleaguered regional bank. Nat City shares were sliding 5.2% to $8.45 and Scotiabank was down 2.7% to $44.42.