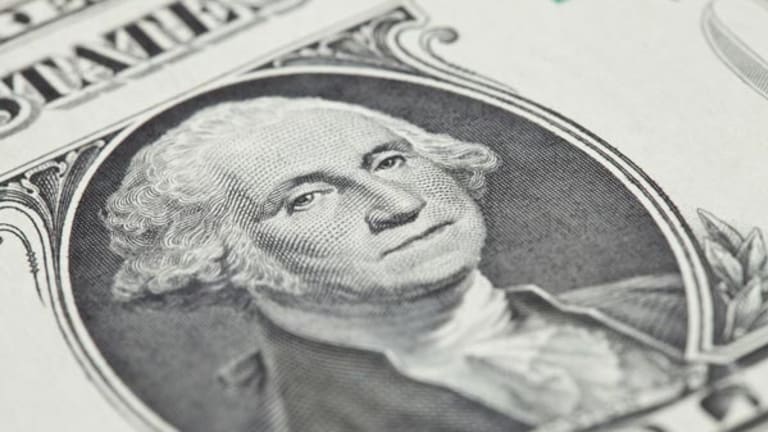 Friday's Financial Winners & Losers
MBIA's smackdown continues as it worries about a downgrade.
The financial sector managed a halting climb out of the gate Friday, but ultimately lost yet more ground as the ripening subprime debacle continued to play itself out.
MBIA
(MBI) - Get Report
shares got kicked even lower after the bond insurer announced that Moody's is mulling a cut of its vital triple-A insurance financial-strength rating, as well as those of its insurance affiliates. Also on review for possible downgrade, among other things, are the Aa2 ratings of the surplus bonds MBIA
just issued last week in an effort to shore up its worrisome capital levels.
MBIA is baffled by the move, saying Moody's had asked for a solid cash position last month and that MBIA had responded in kind -- via the bonds, a dividend cut, and an earlier
cash injection agreement for up to $1 billion from Warburg Pincus. And the bonds' Aa2 rating, it groused, was just assigned last week. Plus, it added, both Fitch Ratings and Standard & Poor's have recently affirmed
their
top-notch ratings of MBIA.
MBIA shares were sliding another $1.15, or 12.5%, to $8.07 following a very tough couple of days which saw rampant selling by nervy investors as they observed the
varied travails of MBIA rival
Ambac
( ABK), including a vacating CEO. The most damage came yesterday when Moody's said it would
rethink Ambac's Aaa rating.
Both stocks had their positive ratings stripped off at Bank of America, Citigroup, and Deutsche Bank today.
Ambac, for its part, saw jittery trading in mostly positive territory after nixing its just-announced plan to sell $1 billion in equity and equity-linked securities. Following that announcement, Fitch
cut the triple-A rating of Ambac's insurance business, and the double-A rating of the parent company, to double-A and single-A, respectively. And Standard & Poor's has said it might follow suit, according to
Reuters
.
As for the backpedaling on the equity sale, Ambac said it's "continuing to evaluate its alternatives," having determined that "raising equity capital is not an attractive option at this time," given currently shabby market conditions.
Ambac shares closed off 4 cents, or 0.6%, to $6.20.
Meanwhile,
UBS
(UBS) - Get Report
shares fell 4.3% after the
Financial Times
reported that the Swiss bank intends to let go of half the employees in its real estate and securitization businesses amid a larger shakeup of its investment banking unit, per an internal memo from CEO Marcel Rohner.
That comes a day after New York's
Lehman Brothers
( LEH) said it will
fire roughly another 1,300 employees as it suspends wholesale and correspondent lending activities in its Alt-A lending unit, Aurora Loan Services. Lehman shares were off 3.6% to $52.71.
And Connecticut insurer
Hartford Financial
(HIG) - Get Report
lost 3.9% to $76.99 after saying CFO David Johnson will leave the company as early as mid-2008, having promised to stay on at least that long in order to help with the transition.
The
NYSE
Financial Sector Index was off 132.11 points, or 1.8%, to 7,260.85, and both the KBW Bank Index was losing 2.3% to 76.96. The Amex Securities Broker-Dealer Index also lost 2.3% recently.
A number of individual stocks, however, found themselves in the green after issuing fresh stacks of earnings reports.
Washington Mutual
(WM) - Get Report
recently moved up 10% despite saying that a $1.6 billion mortgage-related writedown helped
pressure a loss of $1.87 billion, or $2.19 a share, reversing a year-ago profit of $1.10 a share. That misses the consensus Street estimate by 83 cents a share, according to Thomson Financial.
The seemingly counterintuitive jump could be due to
continuing speculation that WaMu, despite its foibles, is an attractive buyout target. Last week,
CNBC
reported that the Seattle bank was in
"very preliminary" merger discussions with
JPMorgan Chase
(JPM) - Get Report
. WaMu shares were jumping $1.24 to $13.70.
Specialist firm
LaBranche
( LAB) leapt 12.1% to $5 after booking a surprise pro-forma profit of 4 cents a share in the fourth quarter vs. analysts' expectations for a 2-cent loss.
People's United Financial
(PBCT) - Get Report
met earnings targets for that quarter, and
Wilmington Trust
( WL) beat by a penny. In recent trading, People's shares rose 0.7%, and Wilmington added 3.6%.
Elsewhere,
NYSE Euronext
(NYX)
climbed 1.5% to $72.14 after saying it agreed to
buy out the
American Stock Exchange
for $260 million in stock, plus additional NYSE shares based on proceeds from the planned sale of Amex's New York headquarters.
Fellow bourse
IntercontinentalExchange
(ICE) - Get Report
, which deals in futures and commodities, was rising 3.9% at $136.02. And
Nymex
( NMX), another commodities exchange, was up 7% to $96.17 on an upgrade to outperform at BMO Capital Markets.