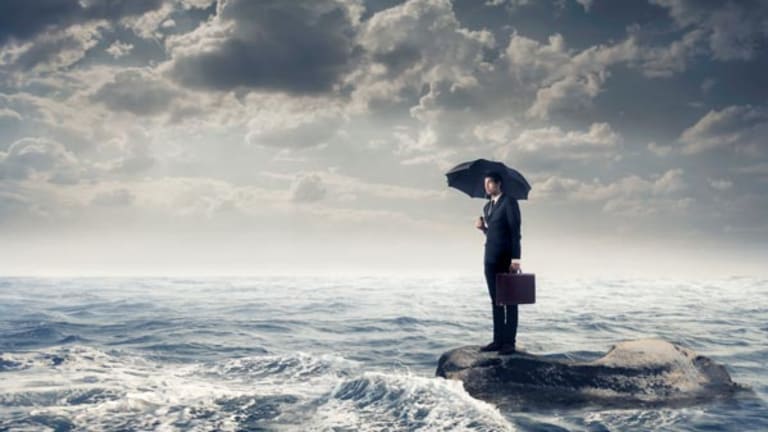 Friday's Financial Winners & Losers
Axis Capital rises.
Updated from 2:22 p.m. EST with new stock prices
Financial stocks generally hopped around the flat line Friday amid a
better-than-expected jobs report from the Labor Department, as well as a mixed bag of news from individual companies.
Among the modest gainers was embattled brokerage
Bear Stearns
( BSC). Shares added 2.8% to $100.94 after billionaire investor Joseph Lewis picked up about another 1.2 million Bear shares as of Dec. 5. That raises his stake to 9.3 million shares, or 8%, from the 7% figure reported as of Aug. 30. Consistent with the prior filing, Lewis turned in a Schedule 13D to the
Securities and Exchange Commission
, which signifies an intent to exert control.
NYSE Euronext
(NYX)
was also trading higher after the exchange announced that it had inked an agreement to buy Powernext Carbon, the CO2 emissions-permit division of French energy exchange Powernext, while selling off its 34% stake in the parent company. Terms weren't disclosed. NYSE shares were tacking on 49 cents, or 0.6%, to $89.00.
Axis Capital
(AXS) - Get Free Report
rose 0.2% to $41.84 after the Bermuda-based insurer upped its dividend by 2 cents to 18.5 cents a share and authorized another $400 million shares for repurchase over the next two years. That's in addition to the $95 million worth left under its current authorization.
And fellow insurer
Sun Life
(SLF) - Get Free Report
said it will, before year-end, buy back up to 2.55 million of its shares through private contracts with an "arm's-length third-party seller" under the 28.6 million-share program it established in January. Shares of the Canada-based company were recently up 59 cents, or 1.1%, to $54.54.
On the flip side,
First Marblehead
undefined
shares slid 0.61% after the student lender
slashed its dividend by more than half to 12 cents a share, having decided not to securitize new loans in the current quarter. The company also said it's "exploring non-securitization and securitization alternatives for future quarters," suggesting that the suspension could last beyond that.
This is a somewhat better outcome than the dividend-suspension scenario that a Sandler O'Neill analyst had
mulled earlier this week in downgrading the firm's stock, as Chief Executive Jack Kopnisky noted that the board thought it "prudent to continue to return capital to our shareholders this quarter even during these challenging times." Still, the development was disheartening enough to kick shares down 11 cents to $17.85.
Also losing ground were credit card companies
Capital One
(COF) - Get Free Report
,
American Express
(AXP) - Get Free Report
and
Discover
(DFS) - Get Free Report
, which were all cut to sell from neutral at Merrill Lynch on consumer-spending worries. Capital One, which also got a harsh downgrade to underweight from overweight at Morgan Stanley, lost $2.63, or 5%, to $49.80. AmEx shed 4.3% to $56.96, and Discover was off 3.2% to $16.76.
Elsewhere in the red,
Prudential Financial
(PRU) - Get Free Report
surrendered 1.6% after the Newark, N.J., insurance company offered $3 billion in senior convertible bonds. Among other things, the proceeds are slated to fund subsidiaries and fixed-income investments, as well as to help fulfill some of its current share-repurchase authorization. Shares were down $1.56 to $96.51.
And
Fannie Mae
( FNM) today
priced at $25 a share the planned preferred-stock offering it had
announced earlier this week. The intended 280-million-share offering, which is meant to shore up the mortgage investor's suffering cash levels, was valued at about $7 billion in the initial announcement. Shares were down 4.4% to $37.04.
More broadly, the
NYSE
Financial Sector Index was down 41.92 points, or 0.5%, to 8,782.08. The KBW Bank Index fared much worse, shedding 1.4% to 96.48.
As originally published, this story contained an error. Please see
Corrections and Clarifications.