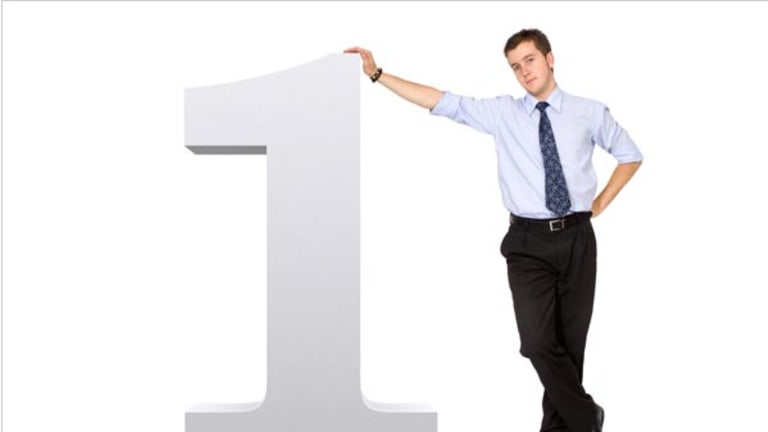 Friday's Financial Winners & Losers
Countrywide rises on positive outlook.
Countrywide's
( CFC) sanguine outlook helped lift the mood Friday, both in the financial sector and in the broader market.
Despite reporting a big third-quarter loss, the mortgage-lending giant
catapulted nearly 23% after saying it will likely book a profit in the current quarter -- pegged at between 25 cents and 75 cents a share -- and in 2008, as well. Countrywide also kept its 15-cent dividend, contrary to some prior speculation that it would be suspended.
Its third-quarter loss totaled $1.2 billion, or $2.85 a share, vs. last year's per-share income of $1.03. Analysts were looking for a loss of $1.28 a share, less special items. Still, shares soared $2.96 to $16.03 to take back all of this week's massive losses and then some.
Merrill Lynch
( MER), meanwhile, had its own heavily traded recovery after
The New York Times
reported that CEO Stan O'Neal
put his job in jeopardy, following Wednesday's
abysmal earnings report, by suggesting a merger with
Wachovia
(WB) - Get Free Report
without first consulting the company board.
O'Neal called Wachovia Chief Kennedy Thomson to broach the idea late last week,
The Times
reported. Merrill shares added 4% to $63.31 -- a move which, together with Countrywide's gains, helped boost the
NYSE
Financial Sector Index. The tracker jumped 195.5 points, or 2.2%, to about 9,223. The KBW Bank Index was up 1.3%.
Fellow component
Radian
(RDN) - Get Free Report
, whose stock has taken a severe beating lately, was also bouncing back after the firm said it has a "strong capital position and balance sheet" and pointed to liquidity-boosting measures taken this quarter.
Radian stock has had a tough month in the wake of bleak third-quarter results at its fellow mortgage insurers --
most notably from
MGIC Investment
(MTG) - Get Free Report
-- and took an especially hard fall yesterday after MGIC
slashed its dividend. Today, Radian shares tacked on 13.8% to $11.37 in partial recovery.
Triad Guaranty
(TGIC)
, another mortgage insurer, lately surged 36.9% to recoup virtually all of yesterday's earnings-spurred losses.
PMI
( PMI) was recently up 10%.
Genworth Financial
(GNW) - Get Free Report
, which also deals in mortgage insurance, among other things, topped third-quarter expectations with operating income of $368 million, or 83 cents a share. That's 6 cents above the consensus. Shares of the Richmond, Va., company were adding $1.92, or 7.5%, to $27.40.
Elsewhere,
Selective Insurance
(SIGI) - Get Free Report
handily beat bottom-line third-quarter estimates, and
Cash America International
(CSH)
was in line. The latter also set up a 1.5-million-share buyback program to replace the prior one. Shares were leaping 10.9% and 14.9%, respectively.
Synovus Financial
(SNV) - Get Free Report
, a Georgia-based bank, posted lower-than-expected third-quarter earnings while also announcing it will
spin off its majority stake in card-payments processor
Total Systems Services
(TSS) - Get Free Report
at year-end. Shares were up 1% to $25.85.
But
BankAtlantic Bancorp
(BBX) - Get Free Report
tanked 43.1% after the Florida bank swung to a third-quarter loss of $29.6 million, or 52 cents a share, against analysts' call for a dime-a-share profit. CEO Alan Levan particularly blamed "the impact of the decline in the Florida residential real estate market," from which the company expects continuing ripple effects into 2008. Shares were plunging $3.30 to $4.35.
Friedman Billings cut BankAtlantic stock to underperform on the heels of those results, and the broker also lowered
Ambac Financial Group
( ABK),
Franklin Resources
(BEN) - Get Free Report
and
MBIA
(MBI) - Get Free Report
to market perform from outperform. All three firms reported disappointing results this week.
Coventry Health Care
( CVH), meanwhile, fell 6.2% to $57.90 after the health insurer and managed-care provider pegged fourth-quarter income at $1.17 to $1.18, or at least a penny under brokerage calls. Third-quarter earnings were in line.