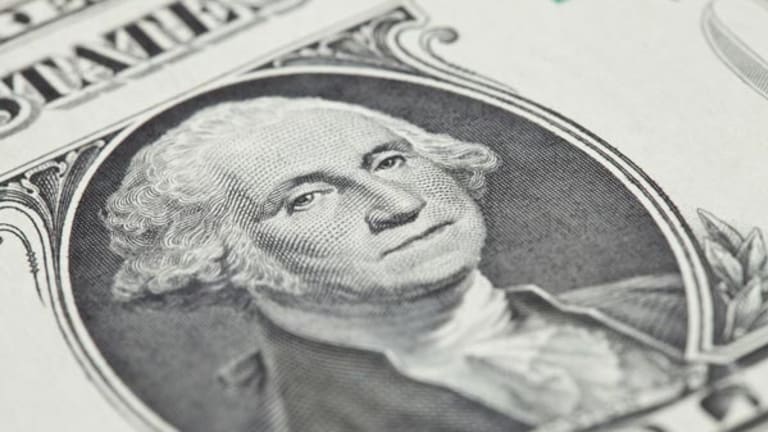 Friday's Financial Winners & Losers
KNBT Bancorp climbs on merger news.
Updated from 1:34 p.m. EDT
Financial stocks locked in with the tumbling broad market Friday, but among the few winners was
KNBT Bancorp
( KNBT).
Shares of the Bethlehem, Pa., bank jumped 6.5% after
National Penn Bancshares
(NPBC)
agreed to buy it in a 1-for-1 stock swap, not including a 3% stock dividend from National Penn. As of National's most recent close, the deal is worth about $464.6 million, and it should close late in the first quarter of next year.
Holders of KNBT are to own 35% of the combined company. Its shares closed up 93 cents to $15.30. National Penn expects per-share earnings accretion within 2008, but its stock fell 8.5% to close at $15.38.
NYSE Euronext
(NYX)
also traded higher after saying August volumes on Euronext's cash markets more than doubled from last year to 33.3 million transactions. Also in August, the NYSE Group division saw a 62.8% year-over-year leap in shares handled daily to 3.6 billion. NYSE Euronext shares added 71 cents, or 1%, to close at $72.44.
Elsewhere,
Infinity Property and Casualty
(IPCC)
climbed 2.3% to close at $40.03 after the Birmingham, Ala., insurer said it bought back some 2.6 million shares from
Lehman Brothers
( LEH) on an accelerated basis for an initial price of $100 million.
Lehman is expected to purchase the same number of shares in the open market over the next few months, during which the initial price is subject to adjustment based on the share-price fluctuation, less a discount. Infinity first announced plans last month to buy back $100 million of its shares.
National City
( NCC), meanwhile, was among the multitudes of stocks weighing on the
NYSE
Financial Sector Index after a substantial number of brokerages cut their earnings estimates for the Cleveland-based bank. This comes a day after National said it will
slash 1,300 jobs for a pretax hit of $200 million.
National City shares sank 1.1% to close at $26.38 as the NYSE financial tracker slid 134.75 points, or 1.5%, to 8802.96. The KBW Bank Index, of which National City is also a member, shed 1.3%.
Also suffering from downbeat analyst research was
Bear Stearns
( BSC), which surrendered 2.1% after a Bank of America analyst
downgraded the broker to neutral from buy and cut its price target by $37 to $126. The analyst cited Bear's heavy exposure to fixed-income markets, remarking that its stock looks like "dead money" over the coming year. Bear shares closed down $2.30 to $105.37.
American Capital Strategies
(ACAS)
was also in the red after confirming it will offer 6 million of its shares -- a million more than it had preliminarily announced after the bell Thursday -- for $39.40 apiece. Underwriters have an option for 900,000 more in order to cover overallotments.
The offering is being made under the Bethesda, Md., asset manager's existing shelf registration. Shares closed off 3.4% to $38.65.