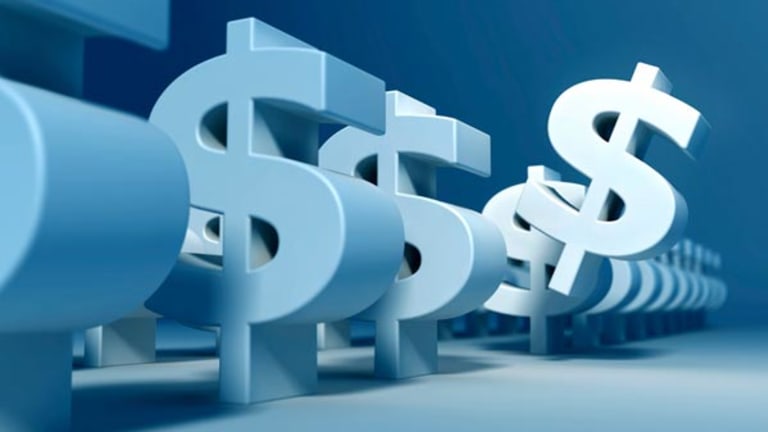 Friday's Financial Winners & Losers
Nymex soars after IPO, while Republic Property falls.
Nymex Holdings
( NMX) skyrocketed 142% after its initial public offering. The parent company of the New York Mercantile Exchange, a big commodity exchange, priced its 6.5-million-share IPO at $59 a share. The deal raised $384 million, after the stock priced above the expected range. Shares were up about $84 to $143.67.
Willis Group
(WSH)
rose after the insurer said it would buy back about 3.8 million of its shares for $150 million. The U.K.-based company expects the transactions to close in the first quarter of 2007. Shares were up 57 cents, or 1.4%, to $40.18.
Investment Technology Group
(ITG)
jumped after an upgrade by a JPMorgan Chase analyst to overweight from neutral. Last week the firm posted higher third-quarter profits that met Wall Street estimates. Shares were up $1.22, or 3.2%, to $39.47.
Republic Property Trust
( RPB) fell after Steven Grigg, the real estate investment trust's president and chief development officer, quit in an employment dispute. The Washington, D.C.-based REIT says Grigg's assertion that he left for "good reason" is "without merit." The company says it had held prior negotiations with Grigg regarding his forthcoming termination. Shares were down 30 cents, or 2.5%, to $11.40.
Charter Financial
(CHFN) - Get Charter Financial Corporation Report
slipped on news that it would attempt to repurchase a million shares at a discount to its current market price. The Georgia-based bank says it will pay shareholders between $43 and $52 a share -- a range below Thursday's $52.94 closing price. The offer will be in effect from Nov. 21 through Dec. 20. Shares were down $1.29, or 2.4%, to $51.65.