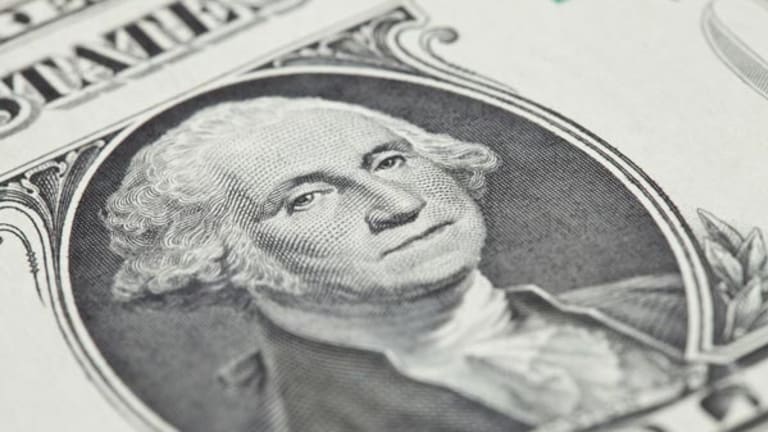 Friday's Financial Winners and Losers
CBOT surges on trading volume, while Farmer Mac falls.
CBOT surges on trading volume, while Farmer Mac falls.
CBOT Holdings
( BOT) rose on news that agricultural futures trading at the Chicago Board of Trade set an all-time volume record on Thursday.
Earlier in the week, the Chicago Board of Trade said its third-quarter trading volume rose 21% over a year ago to 199.3 million contracts. Shares were gaining $8.88, or 6.8%, to $140.03
Independence Holding
(IHC) - Get Report
slipped after the Stamford, Conn.-based life insurer said it's buying CA Marketing and Management Services, a health insurance marketing company. Financial terms were not disclosed, but Independence said it expected the deal to add to earnings. Shares were trading down 33 cents, or 1.6%, to $21.
Cohen & Steers
(CNS) - Get Report
gained after the New York-based asset manager announced a deal to buy the remaining 50% ownership stake in its Brussels based affiliate, Houlihan Rovers. Cohen & Steers will pay for the deal using a combination of cash and stock. The deal is expected to close in the fourth quarter. Shares were trading up 74 cents, or 2.17%, to $34.90.
Federal Agricultural Mortgage
(AGM) - Get Report
lost ground after the Washington, D.C.-based credit services company said it would restate its financial statements for the past three years. Farmer Mac said it did not expect the restatements to have any significant effect on its overall capital adequacy or its ability to carry out its business development plans. Shares fell 42 cents, or 1.6%, to $25.26.
Sovereign Bancorp
( SOV) surged on a published report that Chairman and CEO Jay Sidhu could be fighting for his job when the Philadelphia-based bank's board meets next week.
A group of directors are seeking to oust the bank's controversial chief executive, says
The Wall Street Journal
. Even though Sidhu has single-handily turned Sovereign into a sizeable regional lender, many of his deals have come under fire. Sovereign's stock has generally underperformed its peers. Shares were soaring $2.38, or 11%, to $23.98.