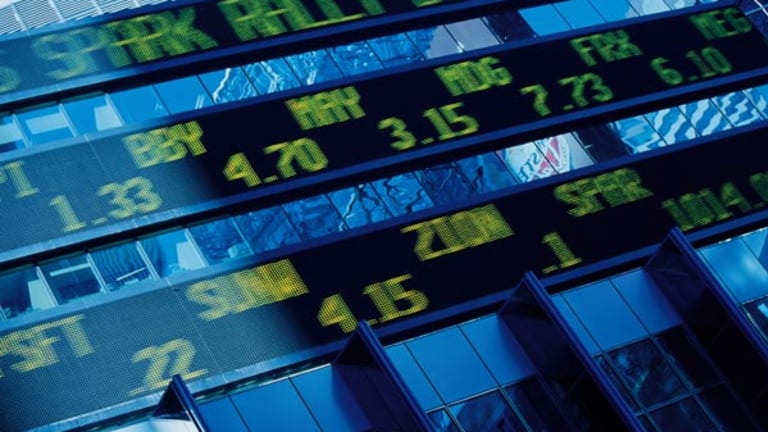 Friday's Early Winners & Losers
Shares of Taser move higher on two positive announcements.
Taser
undefined
climbed higher in after-hours trading on two pieces of good news. First, a court in Illinois dismissed a product liability lawsuit that had been filed against the company. Second, on the heels of that announcement, the company said that it had received more than $2.3 million in international orders for its Taser X26 devices. The three orders will probably ship in the fourth quarter of 2006, Taser said. Shares were up a dime, or 1.3%, to $7.91.
Navios Maritime
undefined
tumbled after the Greek shipping company said it would temporarily offer early exercise to its warrant holders. Those holders will now receive 1.16 shares per warrant, up from one share previously, in consideration of $5.00; or they can simply choose to receive one share for every 5.25 warrants exercised. The company's goal, says Chairman and Chief Executive Angeliki Frangou, is to raise capital and reduce the number of warrants outstanding. Shares were down 39 cents, or 6.9%, to $5.25.
U.S. Airways
(LCC)
slipped further after the carrier said it would not sweeten its $8.3 billion cash-and-stock bid for
Delta Air Lines
( DALRQ). Delta rejected the offer last week, simultaneously issuing a reorganization plan -- the equity value of which, Delta says, its financial advisors have estimated at $9.4 billion to $12 billion. U.S. Airways shares were falling 11 cents to $55.65.
Rick's Cabaret International
(RICK)
continued to rise as the Houston-based adult-nightclub chain swung to a full-year 2006 profit of $1.8 million, or 35 cents a share. Last year, the small-cap lost $215,148, or a nickel a share. Full-year revenue also spiked 65% to $24.5 million. Shares were adding 76 cents, or 11.8%, to $7.22.