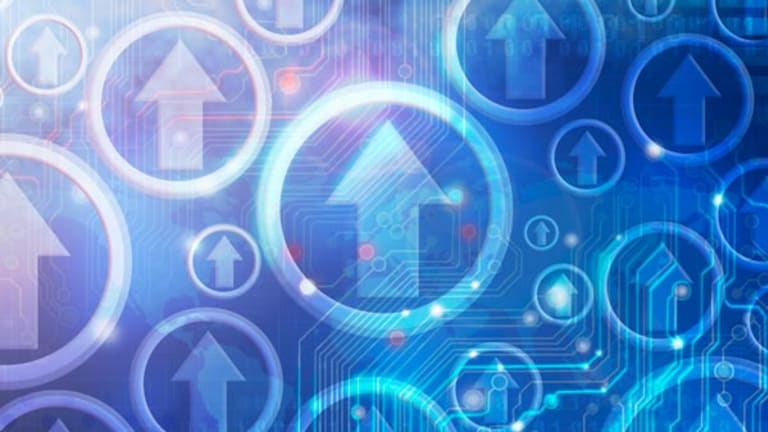 Guitar Center
( GTRC) plummeted Thursday after the Westlake Village, Calif., retailer warned of soft third- and fourth-quarter results. The company said it expects to make 36 to 38 cents a share for the quarter ended Sept. 30, including a 4-cent real estate gain. That's below the company's previous guidance of 40 to 46 cents a share and shy of the 42-cent Thomson Financial estimate.
Sales will be $473 million, short of the company's $495 million guidance. "Our performance for the third quarter was not in line with our expectations," the company said. "We experienced uneven sales in both our Guitar Center and Musician's Friend divisions. Our Guitar Center comparable-store sales were soft in the first two months of the quarter, with trends improving markedly in September. In addition, we had higher marketing and promotional expenses at Guitar Center, which we were not able to leverage due to lower-than-anticipated sales." The company expects to make $1.14 to $1.20 a share for the fourth quarter on sales of $638 million to $650 million. Analysts were looking for $1.26 a share on sales of $658 million. Shares were falling $4.33, or 9.5%, to $41.30.
Solectron
( SLR) beat the Street's forecast for its fourth-quarter earnings, but light guidance and more restructuring plans sent shares lower in late trading. The Milpitas, Calif.-based electronics manufacturing services company said it earned $38.8 million, or 4 cents a share, for its fourth quarter, compared with $11.8 million, or a penny a share, a year ago. Excluding some items, Solectron made $54.8 million, or 6 cents a share, up from $41.4 million, or 4 cents a share.
Analysts polled by Thomson First Call were looking for a profit of 5 cents a share. Revenue totaled $2.9 billion, up from $2.4 billion a year ago. Analysts expected $2.71 billion. For the first quarter of 2007, Solectron forecast a non-GAAP EPS in the range of 4 cents to 6 cents, on sales of $2.6 billion to $2.8 billion. The consensus analyst estimate called for the company to land in the high end of both ranges, projecting EPS of 6 cents and revenue of $2.79 billion.
The company also announced plans to cut 1,400 employees and expects $50 million to $60 million in charges, about 90% of which will be cash expenditures. The plans should be completed in the next 12 months, the company said. Shares were trading up 20 cents, or 5.85%, to $3.22.
Murphy Oil
(MUR) - Get Murphy Oil Corporation Report
gained after the El Dorado, Ark.-based oil and gas production company boosted third-quarter earnings expectations due to lower-than-anticipated dry-hole costs and a strong contribution from its refining and marketing operations. The company said it now expects to earn 95 cents to $1.05 a share; Wall Street had been expecting the company to earn 75 cents a share.
Murphy said oil and natural gas production is estimated to be slightly higher than previously expected due to less-than-anticipated hurricane downtime in the Gulf of Mexico. Successful exploratory drilling continued in the third quarter in shallow-water Malaysia, so dry-hole costs for the quarter should be limited to a maximum of $25 million. Corporate charges for the third quarter are expected to be approximately $25 million; results also will include an $18 million charge associated with a 10% tax-rate increase on oil and natural gas profits in the North Sea, which was enacted July 19. Shares were trading up $1.02, or 2.14%, to $48.78.
Art Technology
( ARTG) tumbled after the Cambridge, Mass.-based online-marketing ecompany warned of soft third-quarter numbers. The company said it expects to lose a penny a share for the third quarter on sales of $21.3 million. Analysts were looking for a 3-cent profit on sales of $25 million.
"While our revenue this quarter came in below Street expectations due to a delay in completing a number of license deals in the third quarter, we believe these deals will be recognized in the fourth quarter," said CEO Bob Burke, who is also company president. "This gives us confidence to reaffirm our previously provided guidance based on organic revenue performance." Art Technology expects to make 11 to 14 cents a share on revenue of $97 million to $105 million for the year. Analysts were looking for a 13-cent profit on sales of $102 million. Shares were falling 12 cents, or 5.22%, to $2.18.
Avaya
(AV)
lost ground after the Basking Ridge, N.J.-based communication equipment and software company said it will take a fourth-quarter charge of about $54 million. The company said in a regulatory filing that it has implemented a restructuring plan that includes reducing headcount in the U.S. and other locations.
The company said in a regulatory filing that savings from these actions will be partially offset by reinvestments in other geographic areas. The filing said the charge includes the separation agreement that Avaya has with Chief Financial Officer Garry K. McGuire. On Tuesday, the company said McGuire would retire at year-end. Shares dropped 76 cents, or 6.30%, to $11.30.