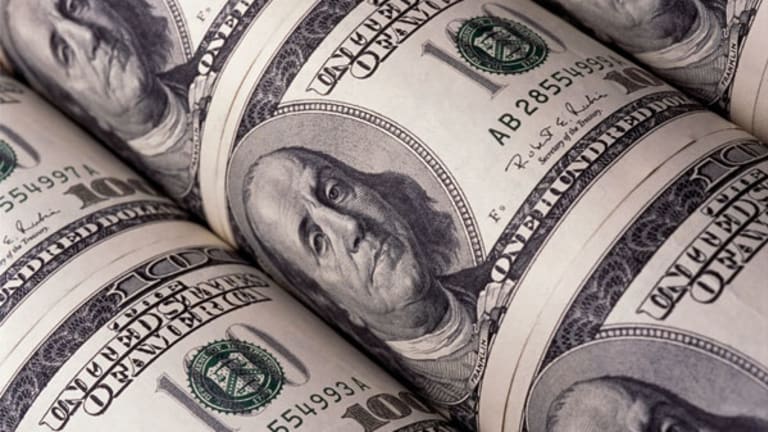 Friday Recap; Thursday Actions: Doug Kass' Views
Doug Kass shares his thoughts on the market, and offers up some especially deep thoughts.
Doug Kass shares his views every day on RealMoneyPro. Click here for a real-time look at his insights and musings.
Friday Recap

Originally published June 23 at 5:26 p.m. EST
Friday's session was relatively quiet--as expected--with some action in the Russell rebalancing.
Once again, the Nasdaq led the S&P Index.
Banks and other financials led to the downside--with Goldman Sachs (GS) (down another -$3) and Morgan Stanley (MS) (a beaner lower) features and recent shorts. Lincoln National (LNC) down -$0.50 after Thursday's shellacking. Deutsche Bank (DB) making a new low--let's watch this one.
Junk bonds rallied with oil and now above support. Energy Select Sector SPDR (ETF)  (XLE) rebounded--I purchased more all week.
In my book, Twitter (TWTR) continues to chirp and this week's newest buy, Dillards (DDS) , was up by nearly $3 and is now nearly +10% from my initial buy from several days ago. Nordstrom (JWN) is approaching its recent high also. (TWTR was my Trade of the Week -- closing the week nearly $2 or +12% higher from last Friday's close.)
Biotech settled down.
Position: Long XLE, DDS, TWTR, SDS, SDS calls, JWN, SQQQ; Short GS, SPY, BAC, C, JPM, MS .
My Trading and Investing Activity in Thursday's Session
Originally published June 23 at 8:04 a.m. EST
The terra is getting less firma.
From my perch, the market is growing more fragmented and unpredictable. Leadership is narrowing, new highs are moderating and volume is declining.
I would reduce time frames and raise cash to larger-than-normal levels. Though I am living in the ursine world, most should not short unless you are very disciplined.
Besides traveling, I spent most of Thursday adding to my large net short exposure by virtue of more individual shorts and the reduction of some longs.
There were some buys, however: I added to Twitter (TWTR) and established a new long in Dillard's (DDS) , which I placed on my Best Ideas List and which managed a $2 advance in the trading session. (Nordstrom (JWN) also leaped ahead yesterday). I continue to increase the size of my Energy Select Sector SPDR  (XLE) investment.
Importantly, I reduced Allergan (AGN) back down to tag ends after its $33 rise in a few short weeks. I hope I can replace the stock I sold at lower levels. AGN remains on my Best Ideas List and is my favorite large-cap long for 2017.
I re-established a small long in ProShares UltraPro Short QQQ (SQQQ) .
My bottom line is that, in S&P terms, the market holds about 3.5 times more downside than upside--an unfavorable reward v. risk.
Position: Long TWTR large, AGN small, JWN, DDS, XLE, SDS large, SDS calls, SQQQ small; short SPY.
Action Alerts PLUS, which Cramer manages as a charitable trust, is long AGN.