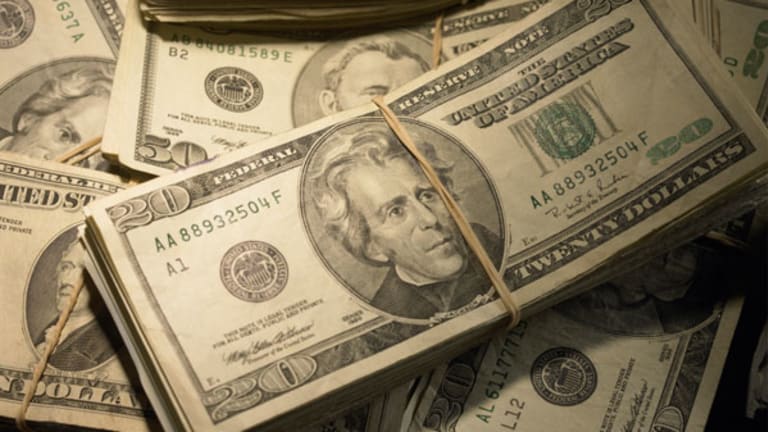 Publish date:
Freeport's Misguided Buyouts
If you own this stock, you have my condolences.
If you own this stock, you have my condolences.
Freeport McMoRan
(FCX) - Get Report
wants back into the energy business, and on Wednesday it announced agreements to buy
McMoRan Exploration
(MMR)
and
Plains Exploration
(PXP)
for $20 billion. The question is whether this is good for Freeport, and whether there's an opportunity for you. In both cases, the answer is: probably not.
Looking over the palette of Gulf of Mexico offshore assets and the deals that have been made in the last several months, you see the picture clearly: Exploration-and-production costs continue to increase, and the risks associated with individual projects continue to rise with them. Look at the acquired McMoRan, for example. It recently disappointed on its Davy Jones project, and is now seeing a 30% drop in its shares. With every big risk you take in the Gulf now, you can bankrupt yourself or get massively hurt. (See
ATP Oil and Gas
, which is now nearly bankrupt.)
Look at who's getting out of the Gulf to concentrate on safer onshore assets --
Devon
(DVN) - Get Report
and
BP
(BP) - Get Report
, and even
Petrobras
(PBR) - Get Report
is trying now to dump GoM assets. Now look at who's buying those assets -- at deep discounts to be sure: Plains Exploration,
SandRidge
(SD) - Get Report
and now Freeport McMoran. The environment post-Macondo-disaster is making Gulf drilling a tough, tough trade.
It's all about increasing production
onshore
. In the Eagle Ford, in the Bakken, and with Canadian tar sands assets, you're far less likely to hit a dry hole, and it's a lot cheaper to drill afresh if you do. Long-term projections are for decreased demand in oil and greater reliance on natural gas. It's not that GoM assets are worthless -- hardly. It's just that you're likely to sit on them for a while, until the risk matches the reward of oil prices a lot further north than where they are now.
If you own Plains or McMoran Exploration, congratulations -- you hit the lucky daily double.
As for Freeport, these acquisitions present an interesting question. If you own that one, my condolences -- Freeport is clearly exhausted, being an under-pressure mining stock. It overpaid for some incestual tie-ups with McMoRan Exploration and Plains Exploration, and its stock price has already shed $5. I do think the company has overpaid; that the assets are risky and currently the wrong place to be in energy; and that Freeport-McMoRan is unsalable here at $33.
However, I'd rather be a buyer.
But not by much -- I'm going to watch for a while, but at $30, I'll have to take a shot. This isn't because of the Gulf assets for which Freeport paid far too much, but because the mining assets will then finally be too far underpriced.
At the time of publication, Dicker had no positions in the stocks mentioned, but positions can change at any time.
Dan Dicker has been a floor trader at the New York Mercantile Exchange with more than 25 years of oil trading experience. He is a licensed commodities trade adviser.
Dan is currently President of
a wealth management firm and is the author of
published in March of 2011 by John Wiley and Sons.
Dan Dicker has appeared as an energy analyst since 2002 with all the major financial news networks. He has lent his expertise in hundreds of live radio and television broadcasts on
CNBC
,
Bloomberg
US and UK and
CNNfn.
Dan obtained a bachelor of arts degree from the State University of New York at Stony Brook in 1982.