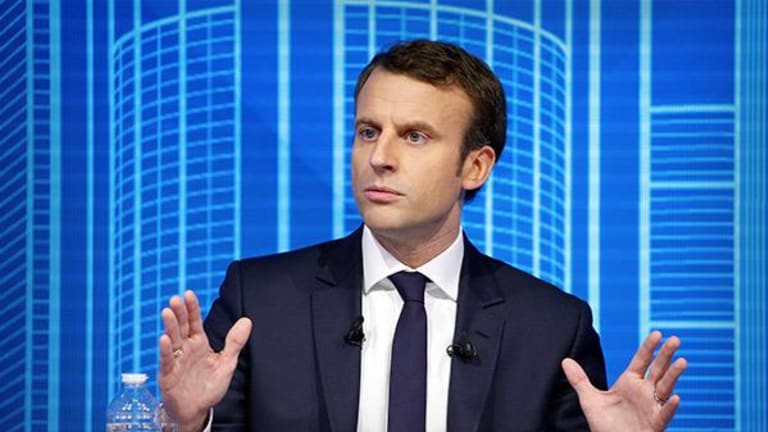 The French Presidential election delivered no shocks but a revolution none-the-less after independent Emmanuel Macron and far right candidate Marine Le Pen topped the first round of voting leaving neither of France's traditional parties in the running for the Presidency.
Macron won 23.75% of the vote ahead of Le Pen on 21.53%, largely in-line with pollsters predictions. The two will now contest a second round run-off on May 7, which the pro-EU, economically liberal Macron is forecast to win by more than 20 percentage points.
If Macron wins the second round, as expected, his ability to impose promised reforms of the French state could be stalled by his likely lack of control over the legislative houses. France will go to the polls on June 11 and 18 to vote for the members who will sit in the National Assembly, when it is likely that the traditional parties of the Republicans and Socialists will reassert their dominance, leaving Macron working with a government from an opposition party.
No matter what the ouctome of that second vote, Sunday's result means that for the first time in 30 years France will have a President who is neither Republican nor Socialist.
"Vive la France, Europe lives on!," said Deutsche Asset Management's chief investment officer Stefan Kreuzkamp. "We have upgraded (European equities) to over-weight after yesterday's results."
Markets responded positively to Macron's success with the euro rising against all major currencies, while France's benchmark CAC-40 index rose to a 9-year high and safe haven investments such as gold fell. The yield on French government bonds fell to 0.84% as investors bid up the price of French debt as the threat of France's exit from the Eurozone diminished.
"While we think Emmanuel Macron will win the presidential election on 7 May, we think this outcome has the potential to lift European equities only slightly (about +2%-3%), given our view that very little 'election risk premium' has been discounted in European equities (unlike in the bond and the equity derivatives markets)," noted Goldman Sachs.
The investment bank said that analysis of foreign exchange markets suggested that investors were apportioning nearly 0% chance to Le Pen winning the Presidency and instigating a break up of the European Union.

Macron, 39, is a former Rothschild investment banker who served as finance minister under socialist President Francois Holland for two years - though he was never a member of the socialist party. His own party, En Marche (which roughly translates as Progress), was formed just under a year ago and appeared a long-shot to progress to the second round before scandal engulfed the campaign of the centre-right, front runner Francois Fillon, who is under investigation for allegedly using state funds to pay family members for fictional jobs.
"The challenge is to open a new page in our political life and to take action so that everyone is able to find his or her place in France and in Europe," Macron told supporters at a rally following the announcement of the first round results on Sunday evening in France.
Le Pen, 48, has promised a referendum on France's membership of the eurozone and said she would work to abandon the common currency if she is elected. She has also promised taxes on imported goods and foreign workers to pay for increases to welfare spending and a clamp down on immigration.
Fillon and Bernard Hamon, of the centre-left Socialists, on Sunday both immediately called on their supporters to vote for Macron. Fillon described his differences with Macron as political, but labelled Le Pen a threat to France.
Fillon and Hamon together garnered 26.2% of the vote, enough to push Macron to victory in the second round, though some of their supporters will inevitably abstain from voting or could vote Le Pen in the second round.
Jen-Luc Melenchon, the far left candidate whose late surge in the polls put him in contention for the second round, received 19.6% of the vote. He pointedly failed to back Macron for the second round in his concession speech, though it is also unthinkable that he would endorse Le Pen.
His supporters, however, could splinter between the two camps as many will balk at Macron's overt support for the European Union. Melenchon had promised to renegotiate or leave the European union - a policy that closely mirrored Le Pen's hostile attitude toward the political and economic union.