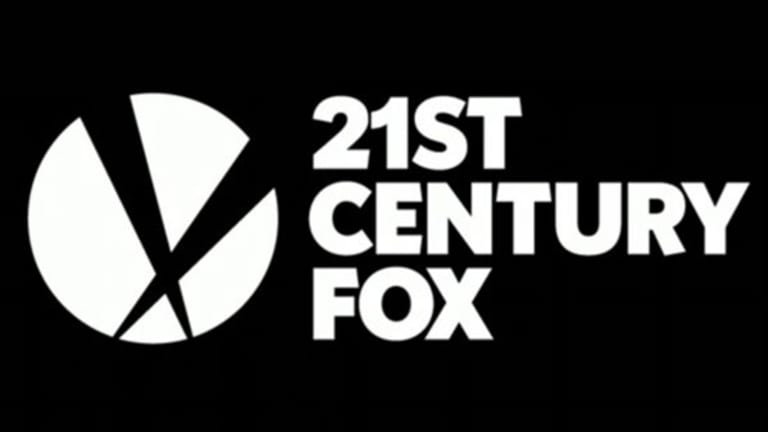 21st Century Fox (FOX) - Get Fox Corporation Class B Report , (FOXA) - Get Fox Corporation Class A Report and Viacom (VIA) - Get Viacom Inc. Class A Report , (VIAB) - Get Viacom Inc. Class B Report are trading lower after issuing their latest quarterly reports, with some Wall Street analysts reiterating doom-and-gloom views on the linear TV programming upon which the two media giants have traditionally relied.
RESULTS: Fox reported second quarter adjusted earnings per share of 44c, in-line with analyst consensus estimate. Revenue was $7.38B against expectations for $7.51B, with film revenue slowing to $2.36B from last year's $2.75B. During the company's Q2 earnings conference call, 21st Century Fox said it sees its fiscal 2016 EBITDA to be flat to up by a low single digits percentage. Viacom reported first quarter adjusted EPS of $1.18, also in-line with estimates. Revenue was $3.15B against expectations for $3.26B, with domestic ad revenue declining 4%.
UBS SEES GROWTH COMING FOR FOX: UBS analyst Meghan Durkin said Tuesday that, despite Fox once again cutting its outlook for 2016 earnings before expenses, growth looks set to lift off for the company through 2019. Current headwinds appear less worrisome than the previous operational issues in the company's broadcast unit; cable subscriber trends have been improving, likely due to a lessening impact from skinny bundles; and U.S. ad results are also improving and should see further boosts from the upcoming presidential elections, the analyst noted. That said, Durkin conceded that few investors will have confidence in her team's bullish growth outlook, but Fox's potential 11% compounded annual growth rate is worth the wait, she argued. Durkin reiterated her Buy rating on the shares while lowering her 2016 earnings per share outlook by 12c to $1.68, noting that Fox's film release schedule for the year "appears much better positioned," though impacts from unfavorable foreign currency exchange remains a "minor swing factor."
STILL POSITIVE ON VIACOM: Shifting focus to Viacom, Evercore analyst Vijay Jayant noted today that the company's Q1 ad sales saw sequential improvement, driven by higher prices and moderated ratings declines on the back of investments in content and marketing initiatives. Affiliate fees were lighter than expected, however, which the analyst pinned on the timing of Viacom's digital distribution agreements and presumably its rate reset with AT&T  (T) - Get AT&T Inc. Report . Viacom also announced a global partnership with the popular video messaging service Snapchat, which Jayant said fits well with Viacom's strategy of targeting millennials. The analyst kept a Buy rating and $60 price target on the shares.
VALUE TRAP: Taking the more negative outlook, Topeka analyst David Miller said he still struggles to get more constructive on Viacom in the wake of today's results, which missed not just the Street's forecast but also the company's own predictions. Viacom's Paramount film division contracted 15% and the company still faces a "host" of secular challenges, leading Miller to cut his price target to $44 from $45 and caution that the stock continues to be a value trap for investors. Even more bombastic was research firm Bernstein, which reiterated its view that Viacom's old business of serving kids and teens through linear programming is "doomed," while new efforts to grab that demographic through digital outlets is "unlikely" to be won by Viacom. Even if the company succeeds in its on-demand, digital efforts, the margins offered by that business line are "vastly inferior," and today's deal with Snapchat doesn't appear to change that.
PRICE ACTION: Shares of Viacom have crashed 15% to $35.51 in afternoon trading, while Fox has slipped 3% to $23.83.
Reporting by John Graff.
The Fly
is a leading digital publisher of real-time financial news. Our financial market experts understand that news impacting stock prices can originate from anywhere, at any time. The Fly team scours all sources of company news, from mainstream to cutting-edge, then filters out the noise to deliver short-form stories consisting of only market moving content. Follow @theflynews on Twitter. For a free trial, click