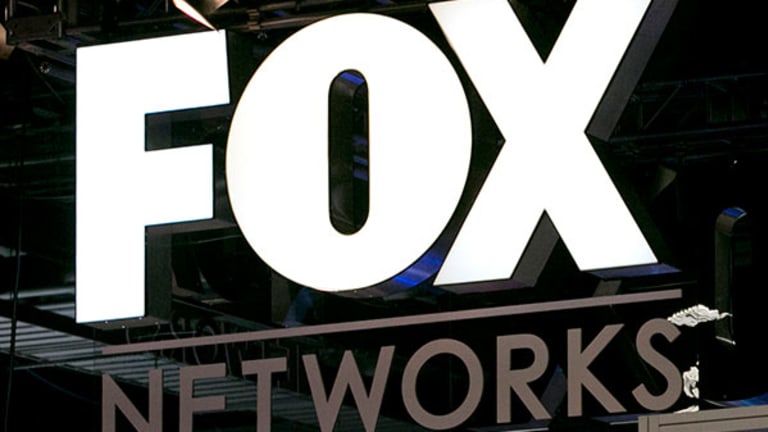 Fox News is about to embark on an uncertain transition much like The New York Times (NYT) - Get New York Times Company Class A Report was forced to endure following the Jayson Blair scandal and CBS (CBS) - Get CBS Corporation Class B Report sustained after Dan Rather's muddled reporting about George W. Bush's service in the Texas Air National Guard.
For 21st Century Fox (FOXA) - Get Fox Corporation Class A Report , the stakes are high.
Roger Ailes, chairman and chief executive of its Fox News unit, a powerful force both within the company and the Republican Party, is negotiating an exit from the network, according to people briefed on the matter. Ailes' impending departure comes as women employed at Fox News have come forward in recent days to describe experiences of sexual harassment similar to those cited by former anchor Gretchen Carlson in a lawsuit filed in New Jersey on July 6.
For Rupert Murdoch and his sons James and Lachlan, who handle Fox's day-to-day operations, Fox News is a prized business.
The 2016 presidential race is fueling a record-breaking year both for ratings and revenue at Fox News, highlighting its importance to the Murdochs' global media empire. For a company that owns television networks and film studios in the U.S., Europe, India and Australia, Fox News accounts for 20% of the company's annual operating income, or roughly $1.6 billion in earnings excluding some costs, according to SNL Kagan.
"The Ailes scandal is rocking Fox News just as much as Jayson Blair rocked The New York Times and Dan Rather rocked CBS," said Mark Feldstein, a University of Maryland journalism professor who is writing a book about media scandals. "Even though it's just Roger Ailes who stands accused in the court of public opinion, there are similar issues about what is the institutional culture at this organization." 
For the moment, lawyers from the New York firm of Paul, Weiss, Rifkind, Wharton & Garrison are continuing an investigation into the Fox News workplace in the wake of the Carlson lawsuit. An 11-year anchor who was let go in June, Carlson has charged Ailes with sabotaging her career when she complained about alleged sexual harassment and as she rejected his personal advances.
Ailes has called the lawsuit fictitious.
Even so, negotiations for his exit followed reports that Fox News' rising star, Megyn Kelly, said she, too, had also been a target of sexual harassment by the network's chief executive. Kelly's allegation was first reported by New York magazine.
Just how much Fox News is prepared to make public about Ailes' supposed deportment remains to be seen. After Jayson Blair's serial lying became public in 2003, the New York Times editor and his top deputy were forced to resign and the newspaper issued a far-reaching expose of the affair, admitting to structural breakdowns. CBS did much the same after 60 Minutes after the veracity of documents cited by Dan Rather couldn't be verified.
Yet unlike with the Blair or Rather scandals, the allegations against Ailes, if true, aren't about the veracity of a newscast or words spoken by an anchor. Instead, they appear to be a matter of employee personnel.  
"What Fox is willing to reveal about its internal investigation, my guess is, is not much," Feldstein said. "All that would do is open them up to further litigation. But fabrication, plagiarism, bias are usually the stuff of media scandals, and it's only very occasionally that you have individual personal behavior become a media scandal."
On a day when the S&P 500 index undefined  finished in the green, shares of 21st Century Fox fell 2.7% on Wednesday to $27. Nonetheless, Brett Harriss, a media analyst at Gabelli, called the decline an overreaction. 
"I don't expect a long-term impact to Fox News," Harriss said. "And if there is any impact, it will be small."
Regardless of how the Ailes' departure plays out over the coming weeks, pay-TV operators are unlikely to push back on multiyear contracts to carry Fox News, which remains the top-rated cable TV network. (Fox News did sue Charter Communications (CHTR) - Get Charter Communications, Inc. Class A Report on Tuesday in New York state court for its attempt to use the lower contract rate of recently acquired Time Warner Cable instead of Charter's prevailing carriage rate.) Ailes' alleged sexual harassment has been a captivating topic in media and political circles this week, but it's unclear whether it's affecting viewership on Fox News, where the Republican National Convention remains the pre-eminent story.
"Fox News Channel has intense loyalty among its viewers, most of whom would likely switch pay-TV providers if they lost access to the network," Bernstein media analyst Todd Juenger said in an investor note on Wednesday. "This makes it very hard for an [pay-TV operator] to consider dropping Fox News. The biggest risk seems to be key talent, many of whom reportedly are able to leave if Mr. Ailes leaves.
"Example: Bill O'Reilly, Sean Hannity and Greta Van Susteren," Juenger added. "However, we question: Where else would they go?"