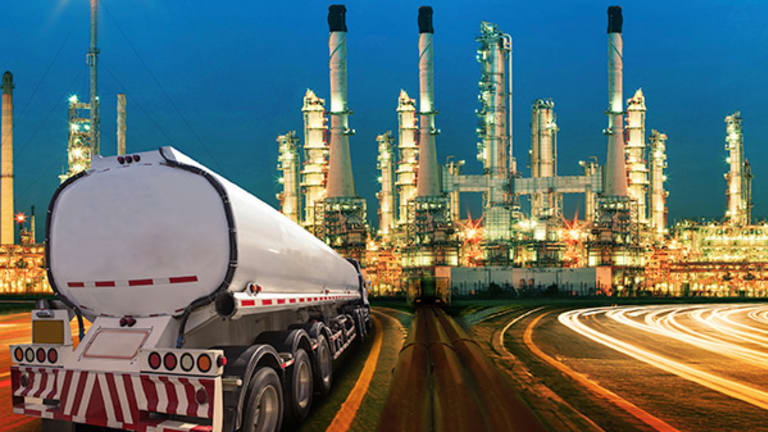 Four Natural Gas Utilities to Power Your Portfolio
Portfolio manager Skip Aylesworth likes Atmos Energy, ONE Gas, MGE Energy and LaClede Gas.
The turmoil in the market is unlikely to subside anytime soon, and that should continue to boost stable utility stocks like Atmos Energy (ATO) - Get Free Report , ONE Gas (OGS) - Get Free Report , MGE Energy (MGEE) - Get Free Report and LaClede Gas (LG) , said Skip Aylesworth, portfolio manager of the Hennessy Gas Utility Fund (GASFX) - Get Free Report .
The Hennessy Gas Utility Fund is up 6% thus far in 2016, according to fund-tracker Morningstar. The $1.4 billion fund has returned an average of 11% annually over the past five years, outpacing 90% of its peers in Morningstar's utility category.
Shares of Dallas, Texas-based Atmos Energy, for example, are up 10% year-to-date. The natural gas distributor, which Aylesworth describes as a "bread and butter" utility, yields 2.4%.
"It's a fairly boring business, but it is straightforward and has been a good investment at this time with no commodity exposure to oil at all," said Aylesworth.
Another holding in Aylesworth's fund is ONE Gas, which is up 15% so far in 2016. The Tulsa, Oklahoma-based natural gas utility yields 2.4% and is located in growing parts of the Texas economy where new housing starts are strong.
"It makes money and increases earnings by connecting to new houses and it spends its capital on improving the system," said Aylesworth.
MGE Energy is up 5% thus far in 2016 and the Madison, Wisconsin-based utility yields 2.4%. Aylesworth describes MGE as a combination utility because it provides electricity and natural gas.
"MGE is all about the connection to the house," said Aylesworth. "In southern Wisconsin you get your electricity and your natural gas from MGE and that's all they do. No oil exposure."
Finally, Aylesworth expects good things from St. Louis, Missouri-based natural gas utility Laclede Group, which yields 3% and is up 9% so far this year.
"They also do some propane work and gas storage, but you notice I am not saying the word 'oil'," said Aylesworth.