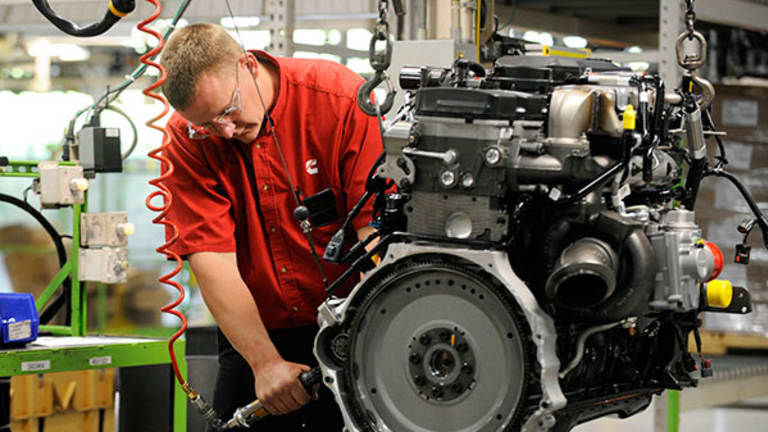 Cummins (CMI) - Get Cummins Inc. Report stock is up over 15% so far this year and the engine-maker's shares should continue to rev higher due to a surge in demand from both the civilian and military markets, said Don Townswick, head of equities and strategy at Conning.
"They are going to succeed because of increased fiscal spending going forward even though they missed their estimates historically," said Townswick. "If you look at the entire group they have done well since last September."
Speaking of military spending, Townswick is also bullish on Lockheed Martin (LMT) - Get Lockheed Martin Corporation (LMT) Report , down 2% year-to-date. Townswick said the defense contractor is improving its satellite business, building the units at a lower cost in 40% less time.
"Also, they have relatively low leverage and they generate a significant amount of free cash flow and have done it consistently for several years," said Townswick.
McDonald's (MCD) - Get McDonald's Corporation (MCD) Report may down 1% thus far in 2016, but the fast-food giant has had a huge turnaround in the past 12 months with shares surging over 23%. Townswick said he expects the momentum to continue for the Golden Arches in the wake of its "home run" decision to serve breakfast all day.
"They are continuing to restructure in such a way that is going to continue to allow them to generate free cash flow and free cash flow can flow right into the dividend stream," said Townswick. "It tends to pile up and once they get to a certain level of dividends and they want to raise that dividend, then they have the capability to do that."
Philip Morris International (PM) - Get Philip Morris International Inc. Report pays a healthy 4.4% dividend and the tobacco products giant is up 7% this year. Townswick is positive on Philip Morris because of its international exposure.
"Vice stocks have done particularly well overseas growing their market and their market share," said Townswick. "We are literally talking about billions of people that Philip Morris can sell to, versus the 300 million or so (people) in the U.S., so that market is not penetrated nearly as much as the domestic market."