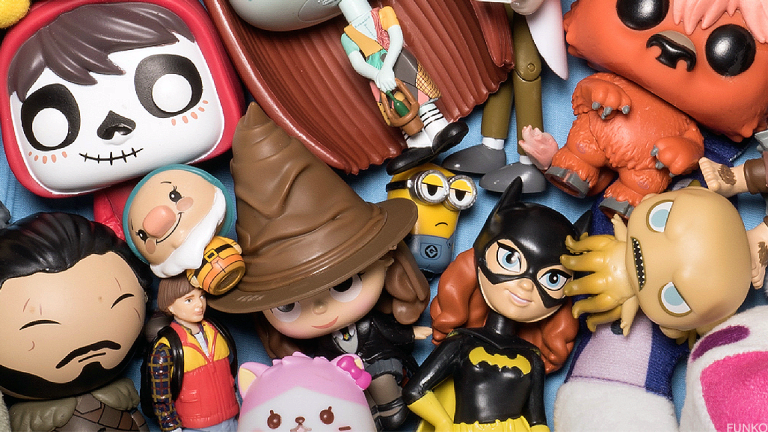 Fortnite Funko Pop Toys Will Be Huge: CEO
Fresh off a licensing deal to sell Funko toys based on red-hot videogame Fortnite, and with its stock up 143% since its Nov. 2017 IPO, TheStreet talks with CEO Brian Mariotti.
The only thing hotter than video-game Fortnite may be toy-maker Funko (FNKO) . 
Shares of Funko have skyrocketed 143% since the company's lackluster Nov. 2017 debut on the Nasdaq Composite undefined . At the time, TheStreet voiced out loud whether the market was badly undervaluing Funko. How quickly tides on Wall Street can shift.  
Funko founder and CEO Brian Mariotti told TheStreet in the latest 'Jolt' podcast that Wall Street is finally understanding its business potential. 
That business potential will be fueled this year by a new deal for toys based on the juggernaut that is Epic Games' Fortnite. Mariotti also says Funko is gaining "major" shelf space at mass retailers such as Target (TGT) and Walmart (WMT) . Sales trends on Amazon (AMZN) continue to be hot, too, helping to offset the loss of toy retailer Toys 'R' Us to bankruptcy. 
Funko, mostly known for making whimsical mini vinyl and plush figures based on popular characters ranging from Star Wars to '80s cult TV show "Golden Girls", expects sales to reach $1 billion a year within the next five years. The toy maker has found success in large part powered by a vast portfolio of 11,000 licensed characters. 
It's ability to move quickly to adopt to key pop culture trends and formidable licensed portfolio are major competitive advantages, Mariotti says. Mariotti adds that he has seen no disruption in business as a result of the souring trade relationship between the U.S. and China. Most of Funko's toys are produced in China and Vietnam, but Mariotti says the company's strong relationships with suppliers are helping it navigate the situation successfully. 
Listen to the full podcast interview with Mariotti below.  
Tune into more of TheStreet's podcasts on Soundcloud. This is why Jim Cramer's Action Alerts PLUS is bullish on Amazon.