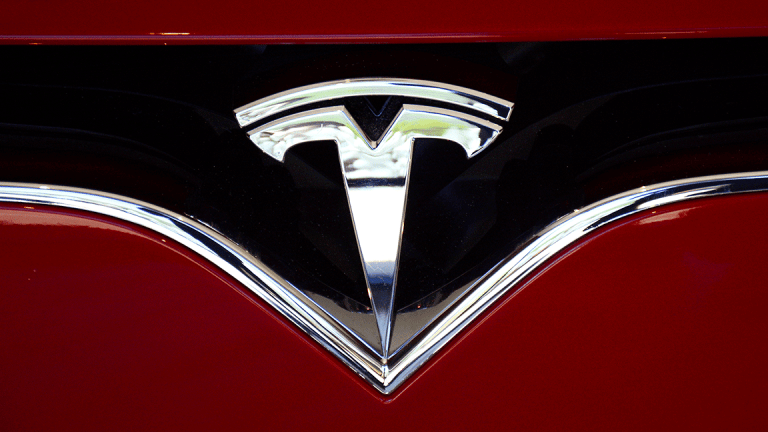 Tesla Received Tip That Former Employee Was Going to 'Shoot the Place Up'
The employee says he's being targeted because he is a whistleblower.
This story is just getting weirder.
Tesla Inc. (TSLA) responded to a request for comment from TheStreet on the company's lawsuit against Martin Tripp for hacking its computers and stealing intellectual property by saying that it received a tip from Tripp's friend telling them that he would "be coming to the Gigafactory to shoot the place up."
The company said that police have been notified of the threat and that Tesla was stepping up security at its Nevada facility.
Tripp, the former Tesla employee who the company sued Wednesday, June 20, claimed his theft of intellectual property from the electric vehicle company was actually the act of a whistleblower who couldn't stay quiet after witnessing "some really scary things," according to a report in the Washington Post.
Tesla sued Tripp days after CEO Elon Musk sent a company-wide email that accused the then unnamed employee of sabotage and "exporting large amounts of highly sensitive Tesla data to unknown third parties."
Everything You Need to Know About Tesla From TheStreet
Musk added that the employee admitted to hacking the company's internal systems in retaliation for not receiving a promotion he felt he deserved. 
However, Tripp said that his motivations were pure and that he had witnessed "scary" things at Tesla that the public needed to know about. 
Those scary things included batteries that had been installed in cars despite the fact that they were punctured. Tripp also admitted to the Post that he was the person behind a document leak earlier this month that led to a Business Insider story about the size of the inventory of the company's excess scrap parts. 
"I am being singled out for being a whistleblower. I didn't hack into system. The data I was collecting was so severe, I had to go to the media," Tripp said in a statement to CNNMoney. 
Tripp also told the Post that he is not savvy enough to hack into Tesla's computers and is currently looking for a lawyer and official protections as a whistleblower. 
Tesla shares were down more than 3% on Thursday.