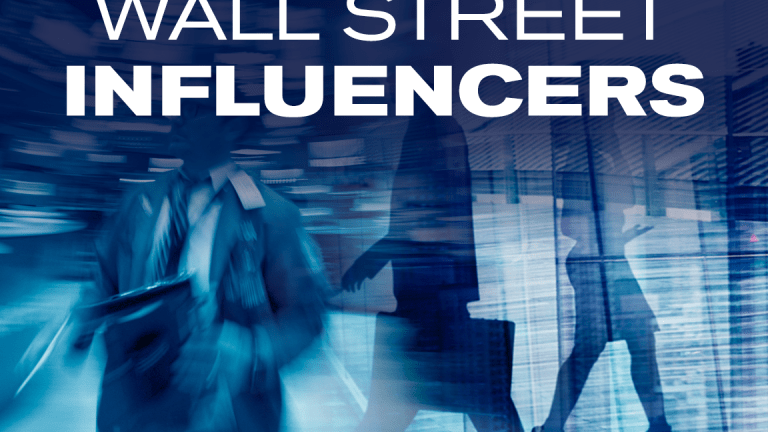 Publish date:
Former Regulator John Dugan Finds 'Cozy' New Home on Citigroup's Payroll
Once head of the Office of the Comptroller of the Currency during the 2008 financial crisis, John Dugan helped Citigroup to get a big bailout. He has now been tapped as a board member at the bank, making about $300,000 annually to attend six meetings a year.
Once head of the Office of the Comptroller of the Currency during the 2008 financial crisis, John Dugan helped Citigroup to get a big bailout. He has now been tapped as a board member at the bank, making about $300,000 annually to attend six meetings a year.
If there's a revolving door between Wall Street and Washington, Citigroup Inc.'s new board member, John Dugan, is on a regular tour.
Dugan, 62, got a law degree from Harvard University and in the 1980s served as a staffer in the U.S. Senate; he was an assistant secretary in the Treasury Department in the early 1990s. Then, he joined the law firm of Covington & Burling LLP, where he worked for big banks, helping them to unlock the secrets of - and push back against -- financial regulation.
In 2005 he was named by President George W. Bush to head the Office of the Comptroller of the Currency, a key financial regulator. In that role, he supervised banks including Citigroup (C) - Get Report and Wachovia Corp. during a time when they took such massive risks on assets like mortgage-backed securities that in 2008 the industry collectively had to get more than $100 billion  of federal aid to stay afloat; that money was in addition to more than $1 trillion in secret loans from the Federal Reserve. Dugan was instrumental in orchestrating an extra $20 billion bailout for New York-based Citigroup.
After stepping down as comptroller in 2010, Dugan went back to Covington & Burling and started working for banks again - including Citigroup. Then in October of this year, the circle was closed when he was tapped by Citigroup to serve on its board of directors, where he'll get paid about $300,000 annually for attending roughly six meetings a year. That amount is almost twice the $162,900 salary he was making in his full-time job as Comptroller of the Currency. (Profits per partner at Covington & Burling are typically at least $1 million a year, according to the publication Law.com.)  
The question for investors now is whether Dugan's close ties over the years with Citigroup will impair his independence as a board member, where he theoretically is tasked with overseeing management on behalf of shareholders. At least one corporate-governance expert says he's more likely to serve as an advisor to executives led by CEO Michael Corbat. Even Citigroup Chairman Michael O'Neill acknowledges that Dugan's most important quality as a board member is the understanding he brings in regulation and the arcana of Washington.
Dugan's appointment to the Citigroup board "says that they're not looking for someone who's going to challenge their assumptions," said Nell Minow, vice chair at consultant ValueEdge Advisors, which counsels big investors on corporate governance. "It doesn't come as a surprise to me that a guy who was a lobbyist for the industry before he was comptroller is somebody that the company thinks is on their side."
In the wake of the financial crisis, Citigroup's board was deemed so deficient by some regulators, including former Federal Deposit Insurance Corp. Chair Sheila Bair, that then-Citigroup Chairman Richard Parsons had to lead a purge of long-serving directors who failed to spot problems at the bank until it was too late. They were replaced by people who had more experience in the financial industry.
O'Neill, a former Bank of Hawaii CEO who became chairman of Citigroup's board in 2012, said in a telephone interview that Dugan "by any standard is an outstanding individual with lots of experience in government and private practice." He added that the board's composition has changed dramatically since Citigroup's bailout, and that it's "been a long time since 2008."
"John's reputation stands on its own," O'Neill said. "We don't owe John anything. There's no tit for tat, no quid pro quo."
Asked if Citigroup could have found another former regulator for the board without such a deep historical connection to the company, O'Neill said. "John is an outstanding regulatory lawyer. They don't come in dozens."
A Citigroup spokeswoman said Dugan declined to comment. 
The son of a Georgetown University law-school dean, Dugan described himself in a speech in Washington in 2012 as a "recovering bank regulator." He said that while some of the actions taken by policymakers during the 2008 financial crisis were "necessarily unfair and politically radioactive," they did succeed in restoring confidence to the financial sytem and averting a major depression. The regulators also avoided a "rampant nationalization" of the nation's banks.
Many experts argue that the primary purpose of banking regulation is to make sure financial firms don't take outsize risks - in pursuit of outsize profits and fat employee bonuses -- that might end up harming depositors or costing taxpayers; that's especially important given the existence of government-sponsored financial backstops for the industry, including the FDIC and the Federal Reserve's emergency-lending program
Maintaining confidence in financial institutions "is the fundamental, core principle of banking regulation," Dugan said in the 2012 speech.
The bailouts were "never driven by any desire to protect management or shareholders, coddle an institution, cave into lobbying efforts or by any of the other ill motives that have sometimes been ascribed to these decisions," he said. Once the crisis began, the Office of the Comptroller of the Currency, or OCC, acted "aggressively" against some of the worst-managed banks, including Citigroup's main banking unit, Citibank NA, but many of those actions "were not visible to the public," according to Dugan. 
Nationalizing Citigroup would have made it harder to preserve the company's "franchise value," Dugan said in the speech. So regulators went along with a plan proposed by bank executives for the Treasury Department to take a big equity stake in the bank - a move that avoided a government takeover but nearly wiped out existing shareholders.
"While the OCC certainly made mistakes both before and during the crisis, its net contributions to help restore financial stability were exemplary," Dugan said.
Citigroup's losses and risk-management failures "resulted in the replacement of management and a re-composed Citigroup board of directors," as well as a strategy to sell off non-core businesses and reduce risk-taking, Dugan said in the speech.
Yet minutes of an emergency closed-door meeting among regulators in late 2008 show that, behind the scenes, Dugan didn't press at all - at least then - for management changes. Former Citigroup CEO Chuck Prince had resigned under pressure the prior year as subprime mortgage losses mounted; after the bailouts in 2008, his successor, Vikram Pandit, and other top executives got to keep jobs at the bank.
Pressed by the FDIC's Bair during the meeting on whether executives should be replaced, Dugan replied, "We are always looking at the quality of management. We will see how this goes. You can't just go in and kick people out," according to a transcript of the meeting released by the Financial Crisis Inquiry Commission.
Dugan also pushed back against the idea that Citigroup should have its regulatory rating cut to a failing grade as a result of the bailout; since the bank would have the government's cash, he argued, it would meet regulators' test of funding adequacy, according to the transcript.
Bair wrote in her 2013 memoir of the financial crisis, "Bull by the Horns," that Dugan had an additional reason for supporting Citigroup: "Dugan clearly did not want the embarrassment of a major national bank being closed on his watch." Bair didn't respond to requests for comment.
Hank Boerner, chairman of Governance & Accountability Institute Inc., a New York-based consultancy that has worked for big banks including Citigroup, described the nexus between Wall Street and Washington as "cozy" and an "old boy's network" that goes back more than a century.
"I would not single out Citi for critical comment because they're just doing what every other bank and company is doing," Boerner said. "That's just the way the system is."
Citigroup is a holding in Jim Cramer's Action Alerts PLUS Charitable Trust Portfolio. Want to be alerted before Jim Cramer buys or sells these stocks? Learn more now.
More of What's Trending on TheStreet: