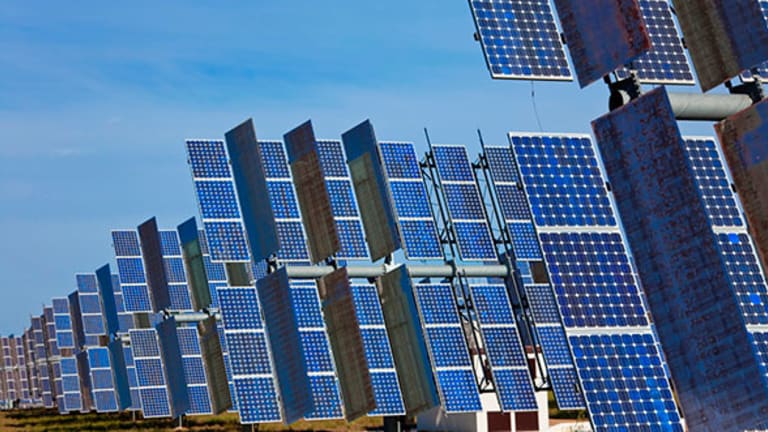 Forget the Internet of Things, Focus on Internet of Energy
Tom Siebel's C3 Energy venture focuses on improving efficiency within the energy sector via big data analytics and cloud computing.
NEW YORK (TheStreet) - Many tech investors have likely heard about the Internet of things phenomenon, but maybe they should focus on the Internet of energy. 
That's what Tom Siebel's latest venture entails. Speaking at the IHS Energy CERAWeek conference in Houston, Siebel, chairman and CEO of C3Energy, says his company is working on the next generation of information technology systems that applies specifically to the energy sector. 
The goal is to use big data, analytics, and cloud computing - common terms most investors have heard being applied to technology companies - to increase the reliability, safety and efficiency for oil and gas companies. 
One of the most exciting areas is in predicted maintenance, Siebel says. 
With hundreds of millions of dollars worth of assets in a grid system at any one time, C3 Energy is able to tell the gird operator which devices are mostly likely to fail next. It can also relay information on why it will fail and what the probability of failure is. 

United States Natural Gas ETF UNG data by YCharts
By allowing regular maintenance to fix the problem rather than an emergency repair, the grid company experiences increased safety and saves plenty of money in the process. 
A large utility company may have 70 million meters in its system, while Siebel says his company could save it $20 per meter per year, which adds up to an enormous savings. 
C3 Energy is building the operating system for the smart grid, he explained. 
The company is currently used by roughly 20 utility companies around the world, but this "rapidly growing" private business is set to expand. Siebel says he expects 25% of its business to come from the U.S., 50% from Europe and 25% from Asia. 
If this growth continues, it wouldn't be surprising to see C3 Energy as a standalone public company one day, but he reasoned that there's no rush to IPO at this time. 
This article is commentary by an independent contributor. At the time of publication, the author held no positions in the stocks mentioned.