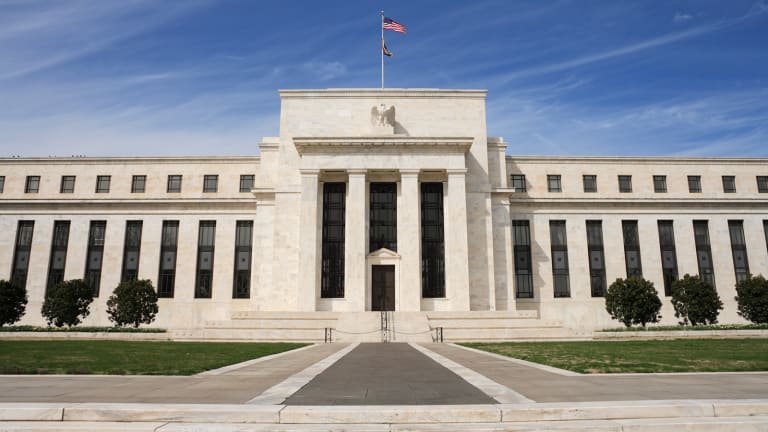 Forget the Fed's So-Called Low Inflation Problem, Says Morningstar Economist
Inflation has been weak in recent months, but Bob Johnson, director of economic analysis at Morningstar, doesn't think that will be an issue for the Federal Reserve's rate hike plans.
NEW YORK (TheStreet) -- Inflation has been weak in recent months, but one economist doesn't think the Federal Reserve has an inflation problem.
The consumer price index (CPI) rose 0.1%, the Bureau of Labor Statistics said on Friday, matching economists' expectations. Excluding food and energy prices, the CPI rose 0.3%, slightly ahead of forecasts.
"Don't look month-over-month, look year-over-year," said Bob Johnson, director of economic analysis at Chicago-based Morningstar. On a year-over-year basis, while the overall CPI dropped 0.2%, core CPI rose 1.8%. The Federal Reserve's inflation target is 2%.
While central bankers acknowledge U.S. inflation is low, they have indicated that short-term interest rates, which have remained near zero for over six years, won't rise until they are reasonably confident that inflation will move back towards its target.
"Participants generally anticipated that inflation would rise gradually toward the Committee's 2 percent objective as the labor market improved further and the transitory effects of declines in energy prices and non-energy import prices dissipated," the Fed said in the minutes of its April meeting, released Wednesday.
Investors are watching the banking sector, as higher rates could mean more profits for big banks. The S&P 500 Financials sector, which includes banks like JPMorgan Chase (JPM) - Get Report, Citigroup (C) - Get Report, Bank of America (BAC) - Get Report and Goldman Sachs Group (GS) - Get Report, has risen 2.8% since the start of May.
But it's not just consumer prices that the Fed is looking at. Wage inflation still remains weak, with the average hourly wage failing to rise out of its roughly 2% yearly increase.
Johnson doesn't see weak wage inflation as too big of a threat to the Fed's rate-hike plans. "Wage growth of 2% is not awful," he said. "But wage growth has never been very high for the last 50 years." Johnson said he would hike short-term interest rates in September.
Investors will be watching for further clues from the Fed when Chairwoman Janet Yellen delivers a speech on Friday in Providence, R.I.