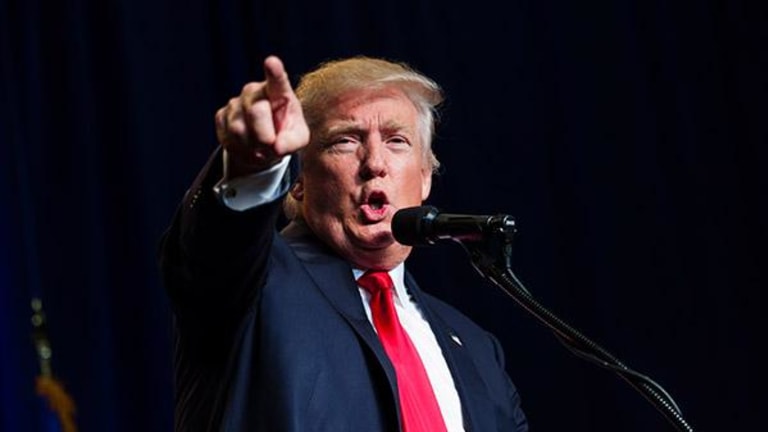 Publish date:
Forget Obamacare, Wall Street Is Ready for Tax Reform
Failure of health-care bill has barely caused a ripple so far.
Failure of health-care bill has barely caused a ripple so far.
The consensus view as recently as Thursday was that the market would take a sizable hit if the Obamacare repeal bill failed to pass. However, it was also believed that the Republicans would work out a deal. Well, markets were wrong on both issues -- but stocks barely reacted.
Rather than sell off on the failure of President Trump's deal-making ability, the market appears to have attracted some buyers who like the idea that the administration's focus will now shift to tax cuts. It has always been tax policy that drove the market rally since the election, and now that's finally taking center stage.
Unfortunately, there are a couple of problems now. First, the failure to kill Obamacare means that all of the savings that would have gone to the government can't be used to offset reduced tax receipts. Some estimate that this is as much as $500 billion over the course of years.
Another problem is that the inability to pass the Obamacare repeal will call into question President Trump's ability to make the deals that he's promised. The Freedom Caucus is now emboldened and U.S. House Speaker Paul Ryan is facing political consequences. It might not be a total disaster for Republicans that Democrats are still responsible for Obamacare (which I believe is imploding), but there is no easy answer to the problem.
A third issue we will face is whether the market has already priced in favorable tax changes. This has been the main driving force since the election, but now we'll have to watch to see if there's some "sell-the-news" action ahead. Tax reform is easier than health-care reform, but it still will face substantial obstacles along the way.
Overall, the market has held up quite well despite the chaos and uncertainty. The overall technical pattern isn't very favorable, but the bears still have not been able to build on Tuesday's decline. We should have some interesting news flow over the weekend to drive a gap one way or the other on Monday morning.
(This column originally appeared at 4:19 p.m. ET on Real Money, our premium site for active traders. Click here to get great columns like this from Jim Cramer and other writers even earlier in the trading day.)