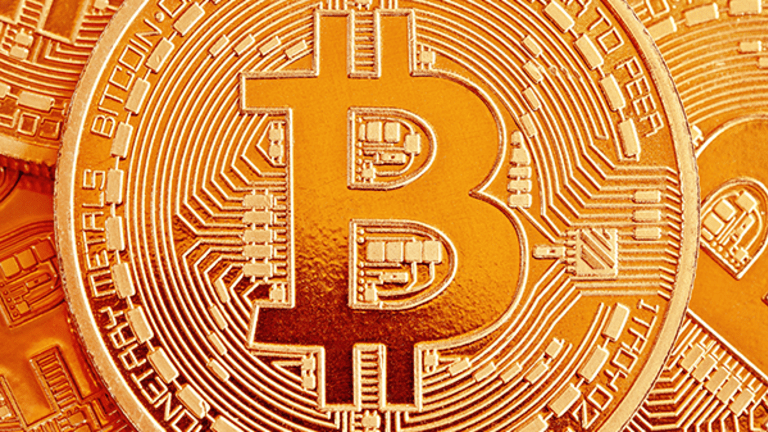 Forget IPOs: How Do Companies Know If an ICO Is Right for Them?
As Bitcoin and cryptocurrencies in general gather steam and mature, here's when companies should go with an initial coin offering (ICO).
As Bitcoin and cryptocurrencies in general gather steam and mature, how do companies know if a initial coin offering (ICO) is right for them?
For those unfamiliar with what an ICO is, it is a digital stock certificate. Think of it like a initial public offering (IPO) but the crypto version. It's essentially a way for a cryptocurrency business to raise funds without being hampered by the cumbersome steps founds with venture capitalists and banks. 
Last week, ICOs came under scrutiny as the Securities and Exchange Commission (SEC) warned that ICO promoters had skirted securities laws by issuing digital tokens on behalf of virtual companies, a practice that could dampen the appetite for ICOs.
Eddy Travia, CEO of Coinsilium, a firm that finances and manages the development of early-stage blockchain technology companies, says that with the rising trend of investment in blockchain companies via ICOs, it is important that founders considering an ICO seek advice from specialist lawyers.
According to Travia, there are thousands of token smart contracts and thousands more will be created in the next six months. In addition, he explains, an increasing number of non-blockchain companies will start looking at ICOs as a source of funding, and for these companies, the purpose of the token will be harder to justify, other than having it simply as a way to raise capital at a global level in an unregulated manner.
"This puts immense pressure on founders to find adequate legal advisors, technical experts and marketing consultants who have experience in a token generation event," Travia said.  
So what's driving interest in ICOs? Will Turner of Indianapolis-based law firm Barnes & Thornburg explains there are a number of reasons ICOs are perceived to be efficient. For example, ICOs have lower transaction costs, less time commitment and availability to early stage companies. ICOs also have no financial statement requirement and are effective in raising capital, Turner adds. 
How can companies know if an ICO is right for them? Companies should discuss their plans with knowledgeable advisors, Turner says.
"Particular considerations would be whether the coins to be issued are 'securities' being offered to U.S. persons and therefore subject to U.S. securities laws and the company's capacity to build a network or other operating system in which the coins would be used for commercial purposes," he says.
How do ICOs differ from IPOs? Travia explains there are numerous benefits and risks involved with a token generation event. In a significant distinction from IPOs, companies do not give away any equity as part of the ICO so the sale of tokens is a non-dilutive way to raise funds. In return, it may enable investors to own a fraction of the protocol.
"There is also no requirement to demonstrate an existing revenue stream and legal costs may be lower than other forms of financing such as IPOs," Travia adds.
Now going back to the SEC announcement last week, how is changing regulation impacting on ICOs?
"Regulation will thankfully stop or put a halt to anonymous fundraising through ICOs," says Adam Vaziri, a blockchain lawyer who set up Diacle, which assists blockchain projects with compliance. "This trend of just opening up a wallet and collecting money from anonymous supporters is placing into disrepute the hard work blockchain businesses put in to being compliant." 
Vaziri also highlights the founders' anonymous money will make the execution of their project in the real world almost impossible. "Good luck if you want to get a license to set up a bank with anonymous cash," he adds. "I hope founders will realize that the future of ICOs is with compliance enabled. This is to protect the founders who are receiving the funds and also to hold them accountable to a certain degree."
Krzysztof Kolaczynski, the founder of STABLE, a company which aims to reduce the inefficiencies existing in cryptocurrency markets and stabilize them, explains the main interest is to invest in decentralized business organizations with activities different from typical "physical" companies.
"A lot of ICO-financed projects 'live' on a blockchain, which can be described as globally distributed ledger of transactions," Kolaczynski said. "Such projects do not necessarily need any physical business presence. Many early ICOs, such as Ethereum, ICONOMI or Golem have rewarded crowdfunders with enormous profits, which drives expectations concerning current projects. Investments in ICO-structured entities are usually liquid, as the tokens issued in an ICOs can be listed on various cryptocurrency exchanges." 
Another benefit highlighted is if a business is worldwide/borderless and intellectual property oriented, it can think about funding via venture capital funds or finding investors via ICO crowdfunding.
Are you investing in cryptocurrency? Don't miss TheStreet's coverage:
Why Bitcoin Cash Prices Are Likely to Dive Again
Bitcoin to Take Over Civilization
How Cryptocurrency Mining Works Explains Why AMD and Nvidia's Sales to Miners Might Soon Fall