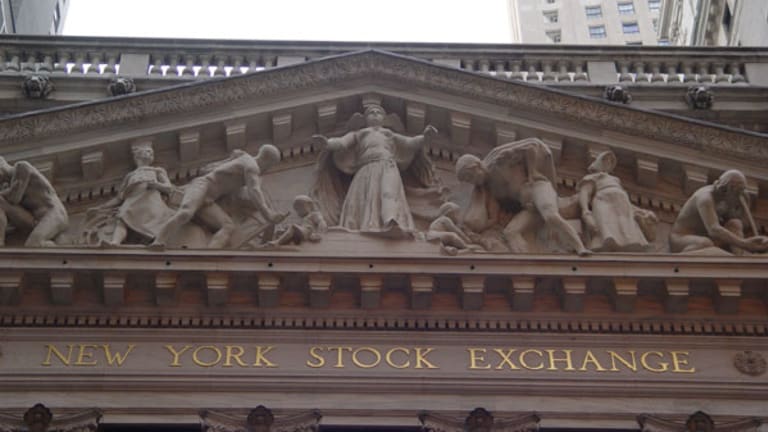 Ford, GM Motoring Along
In this RealMoney article, Bret Jensen revisits the investment case for automakers Ford and GM.
This article originally appeared on Sept. 7, 2013 on RealMoney. To read more content like this + see inside Jim Cramer's multi-million dollar portfolio for FREE Click Here NOW.
Regular readers know that I have been bullish on the auto sector for most of the year. U.S. automakers this week posted their best monthly light-vehicles sales since May 2007, and
AutoNation
(AN)
just had its best sales month in a decade. North American auto plants are running straight out. Forty percent are posting 80 hours or better of utilization per week compared with just over 10% five years ago. Despite strong recent sales, the average age of a car or truck in the U.S. is still north of 11 years old. Given all this, it is time to revisit the investment case for these two automakers.
Ford
(F)
reported monthly sales that were up more than 12% year over year, beating the consensus call for a 10% gain. More important, truck sales were up more than 18%, led by its F-Series line coming in with a 22% gain. This is very beneficial to profit margins, as automakers make much more per truck compared to car sales. Ford is expanding production and should add more than 6,000 workers this year.
The company is also doing very well in China, where vehicle production is up some 50% this year, with almost 500,000 vehicles produced through July. The stock has a good run, rising to around $17 recently from $11 late last year. The shares still offer value, though. Ford sells for 11x times this year's earnings and is tracking to post a 10% revenue increase. The company has easily beat bottom-line expectations for six straight quarters. I see this continuing, as I believe analysts are still conservative on the company's earnings power. Further, the stock sports a 2.5% dividend yield.
General Motors
(GM)
also had strong sales in August, its best since the company exited bankruptcy protection. The Detroit giant posted increases of almost 15% year over year in August, easily beating expectations of 11%. Sales of large sport utility vehicles were up almost 30% and full-sized pickups were up 15% as well.
The company is also a major player in China, where Buick is a revered luxury brand. It builds more than 200,000 vehicles a month with partners in China. The stock sells for just over 10x this year's expected earnings, and consensus earnings estimates for both 2013 and 2014 have moved up nicely over the past two months.
Both of these American car manufacturers are posting stellar results. Amazingly, they are doing it without any help from European operations, which are posting losses amid the worst auto-sales slump on the continent in two decades. Europe showed the strongest business activity in two years amid other positive economic results. I am hopeful that the bottom is in for Europe. Any turnaround there would bolster Ford and General Motor's fortunes going forward.
At the time of publication, Jensen was long F.