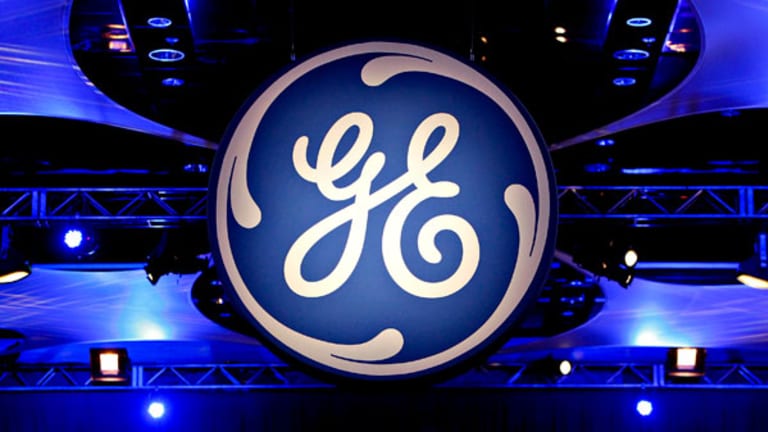 For Jeff Immelt, Synchrony IPO Will Steer GE Toward More Focused Industrial Future
An SEC filing shows that GE stands to earn billions from the spin off of its retail financial unit as the company returns to its industrial roots.
NEW YORK (TheStreet) –– General Electric (GE) - Get Report could raise over $3 billion from the spin-off of its North American retail finance unit, filings with the Securities and Exchange Commission showed today.
The unit, Synchrony Financial, was formerly known as GE Capital and handled credit cards for stores including Gap (GPS) - Get Report and Walmart (WMT) - Get Report. In March, GE filed with the Securities and Exchange Commission to spin off GE Capital in an IPO. At its height, GE Capital accounted for just under half of GE's revenues. Now, CEO Jeff Immelt hopes to slim down GE such that GE Capital accounts for 25% of profits by 2016.
In its latest SEC filing, GE, based in Fairfield, Connecticut, said it would sell 15% of Synchrony, or 125 million shares of common stock, at $23-$26 per share. If sold at the midpoint of $24.50, GE would raise $2.9 billion after expenses, which values Synchrony at $20.3 billion.
Why General Electric (GE) Stock Is Gaining in Pre-Market Trading Today
GE Files Registration For Credit Card IPO
What's Good for General Electric May Finally Be Good for Its Stock
In addition to slimming down its divesting its financial units, GE is also trying to sell its appliance business.
The Wall Street Journal reported that GE's board will discuss the sale next week. The appliance business, based in Louisville, is a major seller of appliances, but earned only 2% of GE's total operating profit and 6% of GE's total revenue last year. Its low margins and high labor costs contrast sharply with GE's highly lucrative core industrial businesses, which produce jet engines, power generators, oil field machinery, and other such products.
GE's second quarter earnings, released this week, demonstrate the company's shift back to its industrial roots. Revenues in the industrial businesses rose 7%, while revenue in GP Capital fell 6%. Profits for the quarter rose 13% year-over-year to 39 cents per share, in line analyst expectations. Revenue rose 3.4% to $36.23 billion, slightly below analyst expectations of $36.3 billion. CEO Jeff Immelt called this a "good performance." Citing double-digit industrial profit growth, he added, "The environment continues to be generally positive."
--Written by Laura Berman in New York
>Contact by Email.