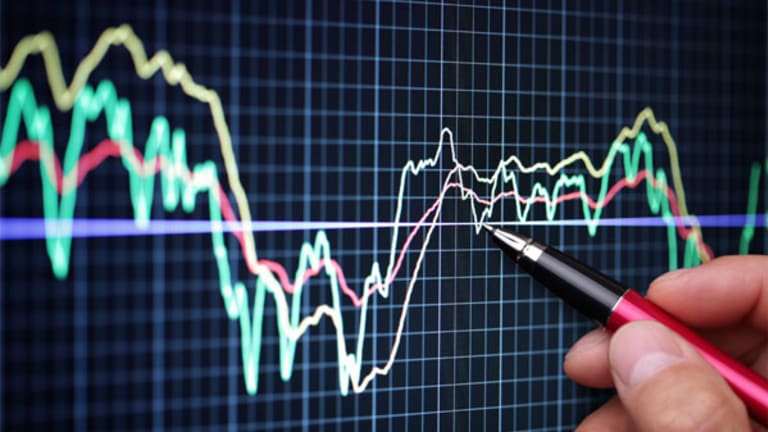 For GM, a Well-Regarded Honk of Approval
Billionaire investor Einhorn is plowing money into GM. Let's take a look.
David Einhorn was recently eager to
Chipotle
(CMG)
and
Green Mountain Coffee Roasters
(GMCR)
. However, he has not backed away from his investment thesis on
General Motors
(GM)
, the third-biggest holding in his
Greenlight Capital
fund.
GM went public in 2010 after the auto crisis stemming from the 2008-to-2009 recession, and Einhorn thinks the highly leveraged company stands to benefit from increased demand domestically and rising sales in China and Europe -- all of which are contentious predictions. Einhorn, the president of Greenlight -- which has some $8 billion in assets under management -- is famous for his prophetic anticipation of the Lehman Brothers collapse in 2008. Aside from the GM stake, valued at $344 million as of June 30, Greenlight's
include
Apple
(AAPL)
and
Seagate Technologies
(STX)
, per the fund's 13-F
SEC
filing.
For the second quarter, General Motors
by reporting earnings per shares of $0.90, beating the consensus estimate by $0.11. But, while the company gave reason for hope in its bottom-line figures, it still reported revenue of $37.6 billion, falling short of estimates by about $1 billion. Indeed, in this economic climate, the trend for many different companies involves less and less room for bottom-line growth and sluggish sales.
At the Wednesday's Value Investing Conference in New York,
GM expects its international operations to improve, and Einhorn foresees a pick-up in domestic auto sales as well. There is indeed some cause for optimism in regard to both. According to a
Scotiabank's Global Auto Report
, vehicle sales increased 8% year over year in both July and August. Purchase volume in China also rose 11% -- a significantly higher rate than that of the rest of the international car market. There has been a fair amount of skepticism, however, about whether GM and
Ford
(F)
can increase their market share in China (and in Europe), since lighter-sized cars are by far the most popular type in China. Of course, this all depends on execution in both companies in that segment.
Einhorn also said at his
in May that GM is a "misunderstood and very cheap stock." We have previously voiced concern about GM's pensions, which were 88% funded in 2011 -- that is, underfunded by about $25.4 billion. This is weighing the stock down, along with the fact that shares are still being held by the U.S. Treasury.
This is probably points to part of Einhorn's thinking: In the long term, after the pension issues are more thoroughly resolved and the Treasury sells its shares on the open market, the stock price will have better flexibility. That said, the Treasury
a proposal from GM to repurchase about 200 million of the 500 million shares currently held by it. Further, until the company's share price performs well -- perhaps to above $30 from its present mid-$20s level, if higher-ups in the U.S. government are to be believed -- the Treasury will be less than happy to realize a huge loss in selling the shares.
In our view, playing the auto market is a long-term call almost by definition. The short-term catalysts still hang in limbo for Ford and GM, so we think valuation is an important consideration. Both of these stocks are trading at about 6x to 7x forward earnings, and they both have similar price-to-sales ratios. While GM is highly qualified with its debt burdens, we think Einhorn's idea here is interesting -- though perhaps not clearly superior to an investment in, say, Ford.
At the time of publication, the author had no positions in any of the securities mentioned.