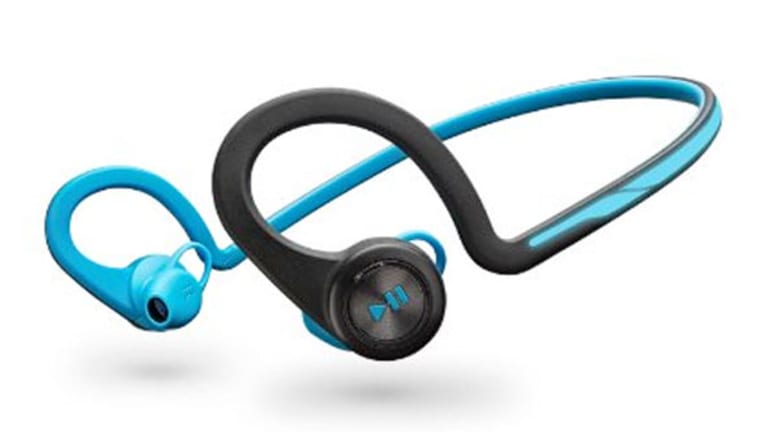 Focus on Ongoing Litigation at Plantronics, Not Just Its Earnings
Focusing only at earnings at the headset manufacturer means missing the litigation overhang.
Headset manufacturer Plantronics (PLT) - Get Plantronics, Inc. Report reported better-than-expected first-quarter results on Tuesday, delivering earnings of 76 cents a share, beating the consensus estimate by a nickel.
And though that was big news, the announced retirement of President and Chief Executive Ken Kannappan effective Oct. 2 was a far bigger deal, given what has been a legal dark period for the company in recent years.
In 2012, Plantronics, which had a 75% market share of the headset industry, was accused of monopolizing the market. Lead competitor GN Netcom claimed that Plantronics coerced distributors into signing contracts as part of its Plantronics-Only Dealer that violated federal antitrust law, as it unfairly limited competition by preventing independent dealers from marketing competing products.
During discovery in the case, GN Netcom uncovered what it thought was serious discovery of misconduct and filed a motion for sanctions against Plantronics. This eventually led the Department of Justice to investigate Plantronics for antitrust violations. 
A month ago, the U.S. District Court in Wilmington, Del., issued punitive sanctions against Plantronics to the tune of $3 million, plus legal fees incurred by GN Netcom and "instructions to the jury that it may draw an adverse inference that emails destroyed by Plantronics would have been favorable to GN's case and/or unfavorable to Plantronics' defense."
Although the case has yet to be decided, everything​ ​that​ ​has unfolded in the years since its opening have made the impending ruling all but clear-cut. ​
Two​ ​years​ ​ago,​ ​Chief U.S. District Judge Leonard Shark found that despite a legal mandate to preserve documents for the case, Plantronics' vice president of sales "was instructing employees who worked under him to delete emails that were clearly relevant and responsive to pending discovery having to do with the distributors that are at issue in this case."
In all, more than ​90,000​ emails that ​could​ ​have​ ​served​ ​as​ ​evidence​ ​for the​ ​antitrust​ ​case were deleted. 
The company even admitted wrongdoing.
"I'm​ ​glad​ ​for​ ​the​ ​clarification​ ​today​ ​that​ ​the​ ​defendant​ ​isn't​ ​running​ ​away​ ​from​ ​its​ ​admission​ ​that [its associates]​ ​intentionally​ ​deleted​ ​e-mails ... my understanding​ ​at​ ​least​ ​at​ ​the​ ​time​ ​was​ ​that​ ​the​ ​defendant​ ​was​ ​admitting​ ​not​ ​just​ ​deletion​ ​but admitting​ ​spoliation," Stark said.
As revealed in the company's most recent 10-Q filed July 29, Plantronics has recognized what its ultimate fate will likely be.
In a last ditch effort to preserve its brand,​ ​Plantronics​ set aside $5​ ​million​, which is more than ​2​% ​of​ ​its​ ​quarterly​ ​revenue​, ​in​ ​estimated​ ​costs​ ​for​ ​the​ ​antitrust case.​ Given the punitive damages awarded a month ago, that set-aside has already proven to come in handy.
Although consensus expectations continue to point to further growth for Plantronics, and the management change likely aims at restoring credibility to a tarnished reputation, the lingering question is, what will the ultimate outcome be of this continuing legislation? As has been seen in the past, that unknown is likely to restrain investor appetite for the shares, at least until the outcome and financial implications are known.
For those new to investing, this is a reminder that as much as we look for reasons to purchase a company's shares, we must also look for reasons to say no as well. 
This article is commentary by an independent contributor. At the time of publication, the author held no positions in the stocks mentioned.
Follow Chris Versace on Twitter and Facebook.