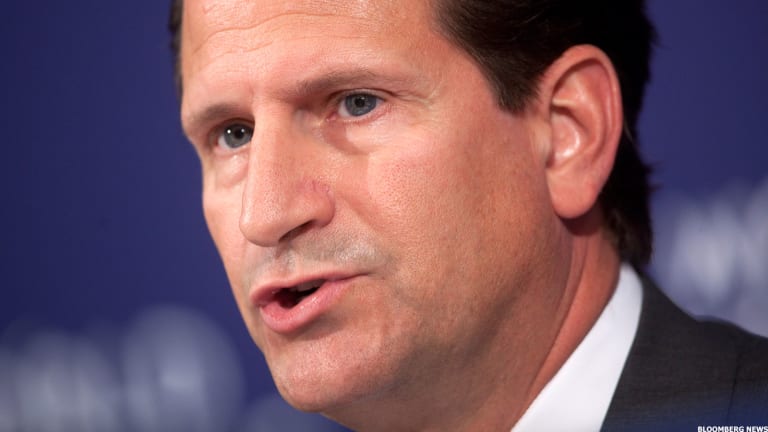 Fluor Plummets After Reporting Surprise First-Quarter Loss, CEO Steps Down
Fluor plummets after posting a first-quarter adjusted loss of 14 cents a share, widely missing Wall Street expectations that called for profit of 52 cents.
Shares of Fluor (FLR) plummeted 21% to $31.07 on Thursday after the engineering, construction and operations company missed Wall Street's first-quarter earnings expectations and announced that its CEO had been replaced.
The Irving, Texas-based company posted a loss of $58.4 million, or 42 cents share, compared with a loss of $17.6 million, or 13 cents a share, a year ago. The adjusted loss came to 14 cents a share, widely missing analysts' forecasts for earnings of 52 cents a share. Revenue tumbled 13% to $4.19 billion, missing Wall Street's expectation of $4.78 billion.
Fluor said it expects 2019 earnings of $1.50 to $2 a share, below Wall Street's $2.75 estimate. The company's energy and chemicals and government business segments missed expectations.
Separately, the company said David Seaton had stepped down as CEO after eight years in the position and will no longer serve as a member of the board of directors  as May 1.
Alan Boeckmann, who was chairman and CEO from 2002 to 2011, has been named executive chairman of the board. Boeckmann, who started with the company in 1974, recently rejoined Fluor's board of directors after retiring in 2012. 
Carlos M. Hernandez, chief legal officer and secretary of Fluor since 2007, will serve as the interim CEO until a permanent replacement is named.
"I want to thank David for his 34 years of service and dedication to Fluor," Hernandez said in a statement. "He led significant transformation of the company including the rebuilding of our self-perform construction capabilities, implemented our integrated solutions model and initiated our data centric execution approach.