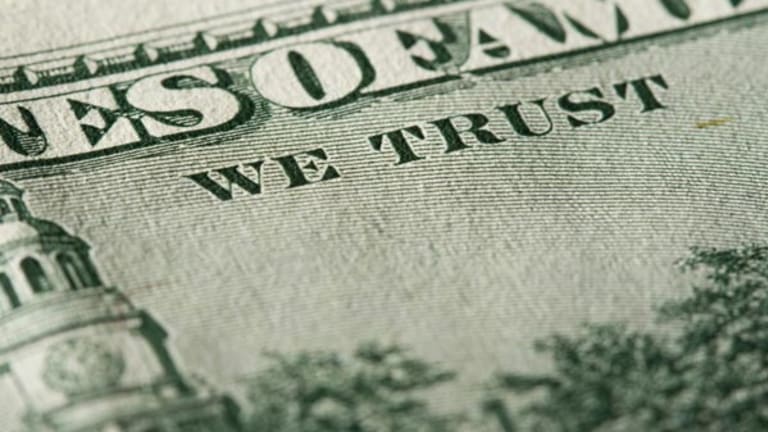 Florida's Most Troubled Banks and Thrifts
Raising captial is a top priority.
While large banks like
Citigroup
(C) - Get Citigroup Inc. Report
continued to raise capital in the public markets last week, local banks in some regions are competing to raise additional capital from local investors, private equity or any other way they can. According to one veteran Florida banker, "Raising capital is priority No. 1 in this business."
With Florida on the forefront of the residential real-estate calamity, TheStreet.com Ratings has updated its watch list of troubled Florida banks and S&Ls.
A problem of bank analysis is that you're always clamoring for the most recent data. At this point, preliminary call report data for most banks is available for March 31, and is subject to change. S&L data is not yet available.
To come up with the watch list, we started off with Dec. 31, 2007, data for all Florida banks and S&Ls. We picked out the ones with a nonperforming assets ratio greater than 5%, and then updated the data for March 31 they were was available. Since we were unable to analyze the full set of Florida data for March 31, we have probably missed some institutions that would have met our criteria.
TheStreet.com's financial strength ratings are based on Dec. 31 data.
Looking at the list of Florida banks and S&Ls with nonperforming assets comprising 5% or more of total assets, most were under-reserved as of March 31. Despite that, all but the three bolded institutions remained well-capitalized per regulatory guidelines.
Three Institutions Needing More Capital
First Priority Bank
had the worst loan quality and lowest capital ratios on the list. The institution had a very bad first quarter, with nonperforming assets rising to 15.65% of total assets and a net loss of $3 million -- its sixth straight quarterly loss. Capital continued to erode and First Priority was considered significantly undercapitalized per regulatory guidelines as of March 31, with a leverage ratio of 4.25% and a risk-based capital ratio of 5.87%. That second ratio needs to be at least 10% for an institution to be considered well capitalized, and 8% to be adequately capitalized.
Loan loss reserves also were low, covering 21.56% of problem loans. The majority of First Priority's nonperforming assets were construction loans and commercial real estate loans, with home mortgages making up the rest.
CFO Joel Hyman stated on May 1 that "the company continues to pursue an infusion of capital."
With a tier-one leverage ratio of 5.09% and a risk-based capital ratio of 7.55%,
Bank of Bonifay
was considered undercapitalized per regulatory guidelines, as of March 31.
In the fourth quarter of 2007, a spike in (mainly) nonperforming construction loans forced the bank to make an extraordinary $5.8 million provision for loan loss reserves, leading to a quarterly net loss of $5.1 million.
While asset quality continued to decline in the first quarter of 2008, Bank of Bonifay reserved a much lower $500,000 for the quarter and was able to post positive net income of $230,000, improving its capital position a bit.
Still, there was another spike in problem construction loans, so nonperforming assets were up to 7.37% as of March 31, and reserves covered just 36% of nonperforming loans. Since housing lots comprise a good portion of the collateral for these loans, the institution could lose more than the amount reserved.
Brian James, the chairman of the holding company that owns the bank, pointed out that Bank of Bonifay's lending activities on the coast of Florida's panhandle were not concentrated on out-of-market speculators. Many smaller local builders and related businesses were hit hard when
The St. Joe Company
(JOE) - Get St. Joe Company (The) Report
, a very large landowner in the area, curtailed its real estate development activities.
Mr. James said that Bonifay Holding Company considered a variety of strategic options and has now entered into an agreement with a private-equity firm to raise a significant amount of capital within the next three weeks. The plan is to raise sufficient capital to make Bank of Bonifay well capitalized again per regulatory guidelines, with an additional cushion to ride out possible further increases in nonperforming loans.
Federal Trust Bank of Sanford
(held by
Federal Trust Corporation
(FDT) - Get First Trust Developed Markets ex-US AlphaDEX Fund Report
), was also considered adequately capitalized as of March 31, with a risk-based capital ratio of 9.77%. Even though the institution lost $2.2 million in the first quarter, its capital ratios improved a bit because its total assets shrank to $673 million as of March 31, from $688 million last quarter.
While we don't yet have complete information for March 31, nonperforming assets comprised 8.6% of total assets. The problem loans were mainly land development loans, but also included some residential and commercial mortgages.
The increase in problem loans was partially offset by a $500,000 insurance payout from Federal Trust's insurance carrier, on its loss related to the bankrupt Transland Financial Services, which we
discussed previously
.
There could be a lot more trouble ahead, since performing loans exhibiting weakness totaled $43.4 million as of March 31, although this figure was down from $56.6 million in December.
The holding company announced on April 2 that it was negotiating a cease and desist order with the Office of Thrift Supervision to address weakness the regulator found in Federal Trust's lending practices. The holding company expects the order will include temporary restrictions on non-residential lending, as well as requirements to increase its capital and strengthen loan review, liquidity and board of directors oversight.
Federal Trust Corp. has announced that it is working to raise additional capital through a rights offering of common stock, which is expected to be completed during the second quarter.
In a phone conversation, CEO Dennis Ward expressed confidence in Federal Trust's prospects of weathering the real estate downturn, citing the coming rights offering, the recent strengthening of the institution's special assets staff, and his experience in the previous downturn in Florida real estate in the late 1980s and early 1990s.
Worst Loan Quality
Florida Community Bank
of Immokalee (held by
Florida Community Banks, Inc.
(FLCM)
) is the second-largest institution on the list and among those with the worst asset quality. Nonperforming assets (mainly construction and commercial real estate loans) comprised 15.10% of total assets as of March 31, and reserves covered just 13.87% of nonperformers.
Even so, the institution's net charge-offs of $338,000 during the first quarter were far less than its $906 thousand provision for loan losses. Over the past several quarters, as problem loans have increased so dramatically that the Bank has charged off relatively little, and even its low level of loan loss reserves has been sufficient. For all of 2007, Florida Community reported net charge-offs of just $2.1 million or 0.27% of average loans.
The bank posted net income for the first quarter of $500,000, and its leverage and risk-based capital ratios held up, at 12.72% and 15.72%.
So how are they holding down charge-offs? A call to the office of CEO Stephen Price seeking comment has not been returned.
Ocala National Bank
was third on our list, with a nonperforming assets ratio of 14.50% as of March 31. Reserve coverage was low, at 14.40% of problem loans. The institution reported a net loss of $1.8 million for the first quarter, its third consecutive quarterly loss.
Ocala remained well capitalized with a leverage ratio of 7.03% and a risk-based capital ratio of 10.39%, mainly because its balance sheet has been shrinking. Total assets were $271 million as of March 31, up from $270 million last quarter but way down from $318 million a year ago.
In 2007, the institution kept ahead of its loan charge-offs, as net charge-offs totaled $3.2 million, while provisions for loan losses totaled $5.1 million. Things changed in the first quarter of 2008, when net charge-offs totaled $2 million, exceeding provisions for loans losses of $1.5 million. Like so many other Florida banks, it appears Ocala National Bank will also need to raise more capital.
First Florida Bank
would have been fourth on this list with 11.55% nonperforming assets as of March 31, but the institution's holding company,
Synovus Financial Corp.
(SNV) - Get Synovus Financial Corp. Report
, merged it into a larger subsidiary bank, Synovus Bank of Tampa Bay, on April 28.
If we combine the numbers for First Florida and Synovus Bank of Tampa Bay as of March 31, we have an institution with $1.7 billion in total assets. Nonperforming assets would have comprised 5.31% total assets and loan loss reserves would have covered 35.88%. The combined institution would be well capitalized, with a leverage ratio of 9.14% and a risk-based capital ratio of 10.52%.
It's a good thing that the $33 billion Synovus Financial has deep pockets, because transferring First Florida's problems to the larger Synovus Bank of Tampa Bay makes it appear that the latter may need more capital.
Remember, the above is all based on combined March 31 figures, and the situation for Synovus Bank of Tampa Bay may look different at the end of the second quarter. A call to Synovus Financial seeking comment on former First Florida Bank was not returned.
Philip W. van Doorn joined TheStreet.com Ratings., Inc., in February 2007. He is the senior analyst responsible for assigning financial strength ratings to banks and savings and loan institutions. He also comments on industry and regulatory trends. Mr. van Doorn has fifteen years experience, having served as a loan operations officer at Riverside National Bank in Fort Pierce, Florida, and as a credit analyst at the Federal Home Loan Bank of New York, where he monitored banks in New York, New Jersey and Puerto Rico. Mr. van Doorn has additional experience in the mutual fund and computer software industries. He holds a Bachelor of Science in business administration from Long Island University.