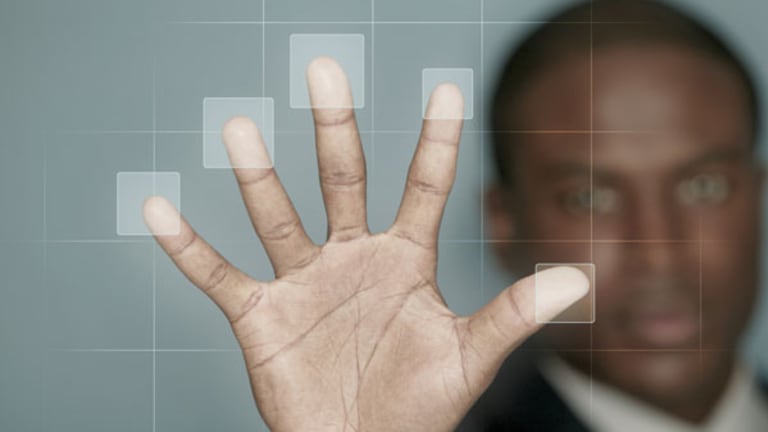 Flextronics Follows the Vertical Leader
The company is seeing good results from following the model of a Taiwanese powerhouse.
Electronics manufacturing services firm Flextronics (FLEX) - Get Flex Ltd. Report is following the lead of a Taiwanese powerhouse by offering customers a one-stop outsourcing shop to attract customers and fuel growth.
And so far, the strategy, called vertical integration, seems to be helping Singapore-based Flextronics at a time when many of its
EMS peers are struggling. Bit by bit, Flextronics shares have added about 12% this year, after a
precipitous 24% drop last October on disastrous quarterly results. Its shares closed Thursday at $11.79.
Vertical integration offers a range of services beyond typical EMS, such as assembling printed circuit boards. For instance, a cell-phone handset maker will outsource the entire integration of components such as plastic casing, printed circuit boards, lens and camera modules, antennae, power adapters and chargers to Flextronics, says Citigroup analyst Jim Suva.
Other EMS companies take a
virtual
integration approach, where the company will help the customer design a cell phone, but then the parts come from other vendors, he says. (Suva does not own Flex stock, but his firm has an investment-banking relationship with the company.)
"The ability to provide vertically integrated EMS services from our industrial parks remains a big competitive advantage for Flextronics," CEO Mike McNamara said on the company's most recent conference call in July. "We remain fully committed to the concept of vertical integration and the competitive advantages we will realize from it."
Analysts believe the strategy should pay off in the long run.
"By forgoing margins in the near- to medium-term, FLEX will likely take meaningful market share from its U.S.-based competitors, while at the same time creating substantial barriers to entry down the road (more services = stickier customers)," Deutsche Bank analyst Carter Shoop said in a note following the company's most recent quarter.
He wrote that it is essential for high-volume EMS vendors to invest in value-added services such as design, component manufacturing and logistics, and in this way, Flextronics has a head start on its U.S. peers.
Shoop has a buy rating on the stock, and his firm has a banking relationship with the company.
Although it's not an entirely new strategy, "Customers are now embracing (vertical integration) and using it gradually more now than they have in the past," says Suva, who has a buy rating on the stock and a $14 price target. "A lot of it is driven by their need to get to time to market quickly."
For consumer electronics devices in particular, "time to market is critical," he says. Flextronics can theoretically make it less expensive and faster to get to market.
Flextronic's largest customers are
Sony-Ericsson
,
Hewlett-Packard
(HPQ) - Get HP Inc. (HPQ) Report
and
Nortel Networks
( NT), each accounting for more than 10% of sales during the quarter ended June 30.
In August, the company announced a deal with
Kodak
( EK) to manage design, manufacture and distribution of certain cameras. Flextronics' added services capabilities also led to a deal with
Lego
to make the popular plastic toys. This summer the company snagged a contract with
Juniper Networks
(JNPR) - Get Juniper Networks, Inc. (JNPR) Report
, encroaching on
Plexus'
(PLXS) - Get Plexus Corp. Report
and
Celestica's
(CLS) - Get Celestica Inc. Report
turf, both of which count Juniper as a major customer.
"A lot of these wins are really going to help Flex grow sales," Suva says.
There were signs of progress in its recent quarter. The
company beat on both the top and bottom line. Flextronics said its mobile division made the largest jump in revenue, and demand grew across all business segments. The company expects the trend to continue and raised its revenue growth-rate expectations for full-year 2007 to 25%.
Still, it has ways to go before it catches Taiwanese giant Hon Hai, which has been a leader in the vertical integration strategy among EMS companies. Hon Hai, already the largest EMS company in the world, has been snagging share from its U.S. competitors, thanks to its large economies of scale, low-cost location and the ability of the company to upsell its customer base.
"Right now, Hon Hai is growing the fastest, taking share from everyone in the U.S., and they are one of the most profitable companies," says Ben Lu, an analyst with J & W Seligman who follows the EMS sector. His firm holds Hon Hai shares, which are traded overseas.
Among Hon Hai's key customers are
Apple
(AAPL) - Get Apple Inc. (AAPL) Report
and
Motorola
( MOT), Lu says. Hon Hai is the sole supplier for Apple's wildly popular iPod Nano.
Also, Hon Hai assembles the Razr, and also supplies the casing, the panels and the small components that go into it. Hon Hai can do this at a cheaper rate than the competition because of its economies of scale and the company's presence in China.
And vertical integration is not cheap. Flextronics will probably spend $450 million on capital expenditures for the full fiscal year ending in March 2007, Suva says. In their most recent quarter, Flextronics' revenue grew 7.3% to $4.1 billion.
Meanwhile, Hon Hai's sales are expected to grow more than 35%, exceeding $35 billion this year, Lu says.
If Flextronics can approach that rate of revenue growth, shareholders would certainly be willing to live with following the leader in vertical integration.