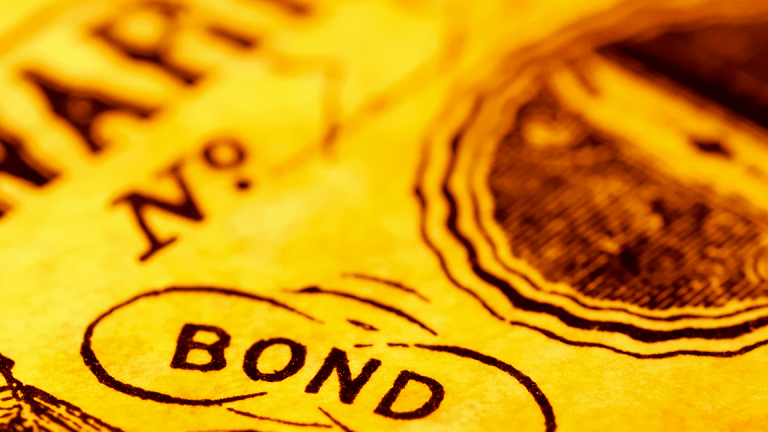 US Yield Curve Inverts for First Time Since 2007 as Global Growth Prospects Wane
The U.S. Treasury yield curve slipped into inversion for the first time in more than 12 years Wednesday.
The U.S. Treasury yield curve slipped into inversion for the first time in more than 12 years Wednesday as investors extended a global rally in fixed-income assets amid slowing economic growth and tepid inflation readings in the world's largest economies.
Benchmark 10-year Treasury note yields fell to 1.576% for a time on Wednesday -- edging under yields on 2-year notes, which slipped to to 1.588% -- for the first time since June 2007. Benchmark 30-year bond yields were also active, falling to an all-time low of 2.025%.
Yields subsequently rose to 1.592% for the 2-year Treasury and 1.596% for the 10-year note, putting the curve's slope back into positive territory. However, even the yield curve's temporary inversion triggered a big sell-off in U.S. stocks, with the Dow Jones Industrial Average falling some 800 points to erase all of Tuesday's tariff-relief rally. 
"The yield curve inverting is a worrisome sign, but don't forget it isn't the best timing signal, as a recession doesn't start for an average of 21 months after the initial inversion," said Ryan Detrick, senior market strategist at LPL Financial. "Given the continued strong employment picture and healthy US consumer, there could still be time for this economic cycle to have plenty of life left."
The moves followed the weakest industrial output data from China since 2002 and data from Germany showing that Europe's largest economy contracted by -0.1% over the three months ending in June.
In Germany, Bund yields, which are a proxy for risk-free interest rates in the Eurozone and a key metric for global investor sentiment, have traded with a negative yield for several weeks, with 10-year paper at an all-time low of -0.645% and 30-year bonds trading at -0.166%.
The so-called yield curve, a term for the difference between interest rates of different maturities in the bond market, had "flattened" throughout the spring and summer months as 2-year yields fell in anticipation of interest-rate cuts from the Federal Reserve. Ten-year yields followed suit amid questions over midterm growth prospects and huge inflows of foreign investment dollars as trillions in fixed income debt outside of the U.S. fall deeper into negative rate territory.
The flattening had investors fretting over an an inversion of the yield curve, a condition where 2-year yields rise above 10-year yields. That has signaled nearly every U.S. recession for the past 60 years, according to multiple Fed studies.
Negative yields in such a large market -- BIS data suggests all German-issued debt was pegged at €3.6 trillion last year -- inevitably push investors to search for higher returns in other markets. JPMorgan, meanwhile, estimates that more than $13 trillion in global debt now trades with a negative yield.
Bank of America Merrill Lynch said Tuesday that its benchmark Global Fund Managers' survey suggests bond allocation rose 12 percentage points this month to a net underweight of 22%, the highest since 2011. Last week, its Flow Show report said $12.4 billion has left equity market portfolios last week.