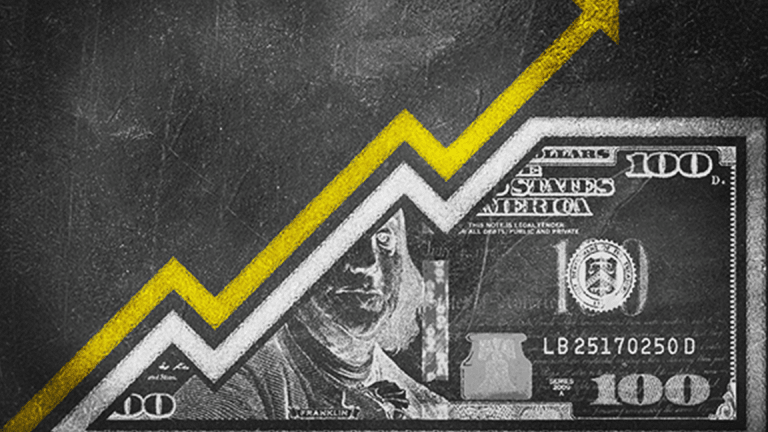 January Jobs Report an Early Test for Fed Chairman Powell's Rate Hike Patience
The Federal Reserve's recent rate hike retreat could face an early test Friday if job gains and wage growth, coupled with renewed progress in U.S.-China trade talks, ignites concerns of faster inflation in the world's biggest economy.
The Federal Reserve's recent retreat on rate hikes could face an early test Friday if job gains and wage growth, coupled with renewed progress in U.S.-China trade talks, ignites concerns of faster inflation in the world's biggest economy.
U.S. employers likely added 185,000 new workers to their payrolls last month, according to the consensus forecast for today's employment report, although estimates vary widely given the uncertain impact of the U.S. government shutdown and some of the coldest weather on record in the mid-west United States. However, average hourly wage growth, estimated at 0.3%,  is likely to be a far more important focus for the markets in both the January report and subsequent Bureau of Labor Statistics updates over the near term, given Fed Chairman Jerome Powell's vow to be "patient" with future rate hikes that are more dependent on data than a pre-subscribed path. 
But with the headlines jobless rate sitting at the lowest level in nearly five decades, employers around the nation indicating difficulty in filing vacant positions and blue chip companies such as Amazon
(AMZN) - Get Amazon.com, Inc. Report
and Walmart
(WMT) - Get Walmart Inc. Report
increasing their minimum pay scales, analysts are expecting a steady uptick in 2019 wage growth that could test Powell's patience on rate hikes, particularly if the U.S. economy rebounds in the second quarter off the back of a new trade deal with China.
"We are now seeing wage pressures clearly rise in the US with the annual rate of pay growth running at 3.2%. We think it will continue rising given the intense competition to find suitable workers when unemployment is at multi-decade lows," said ING economist James Knightley. "Given the increase in pay pressures we are now seeing this could help drive the annual rate of wage growth above 3.5% during the spring."
At present, interest rate markets aren't factoring in any real prospect of a rate hike this year, according to data from the CME Group's FedWatch tool, which assigns only a one-in-five chance of a move higher between now and January 2020.
Bank of American Merrill Lynch, however, notes that monthly gains of around 0.4% in average hourly earnings would put wages on track for a 4% increase over the whole of 2019, a figure that has typically triggered Fed concern for faster inflation.
That level is significant given the impact the Fed's stance on rates has had on equity markets over the past two months, with hawkish Powell comments and a December rate hike delivering S&P 500 undefined returns of -9.2%, the worst since 1931, and the Chairman's dovish January tilt flipping stocks to a 7.9% return over the first month of this year, the best since 1987.
The "greatest irony of all would be Fed ends tightening just as wage inflation accelerates," BAML noted in their "Flow Show" report Friday.
Ian Shepherdson of Pantheon Macroeconomics, however, notes that January's extra working day, when compared to December (which saw average hourly wage growth of 0.4%), and the broader trend of 0.25% monthly advances, should mean the January figure retreats to 0.2%.
"Our base case for wage growth this year remains unchanged; we expect the year-over-year rate to reach about 3.75% by the end of this year, as the premium for scarce labor increases," Shepherdson said. "This rate won't be the peak, though, unless the economy suddenly rolls over, which is unlikely.  Wage growth early next year likely will breach the 4% mark, at which point the Fed, in the past, has tended to start fretting about inflation risk."