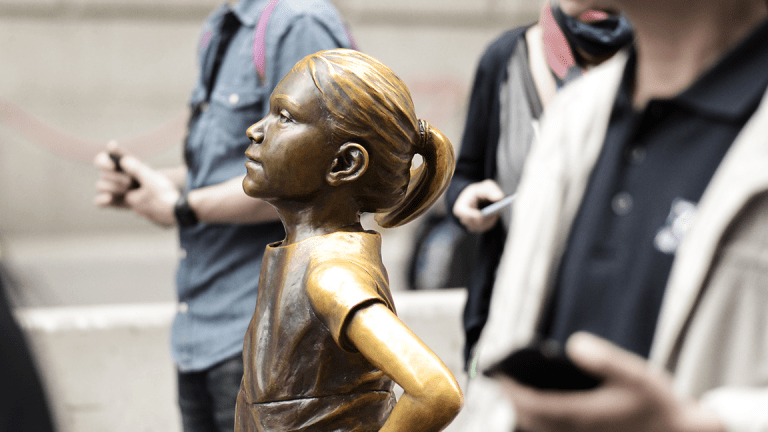 5 Stock Picks Under $10 for Millennials
Millennials, start or add to your portfolio with these five stocks under $10. Reminder: do your own homework on these names.
Millennials should be investing. 
Investing might seem scary at first, so here's a list of five stocks under $10 that are worthwhile to consider, according to experts. Reminder: do your own homework on these companies. 
GSV Capital
"GSV Capital undefined gives millennials exposure to both streaming music service Spotify (SPOT) and cloud storage company Dropbox (DBX) as well as a number of private technology companies," said Chris Versace, co-portfolio manager of TheStreet's Stocks Under $10 portfolio. 
"The key for GSV shares, in our view, is the appreciation in its investment portfolio positions, two of which are Spotify and Dropbox, which drives its net asset value per share higher. As of year-end 2017, Spotify accounted for 15% of GSV's investment portfolio, while Dropbox was 8.7%," Versace wrote for RealMoney.
The company's market cap is $151 million.
In the past year, GSV has soared 57%. The stock trades around $7 currently. 
GSV is a stock currently held in TheStreet's Stocks Under $10 portfolio.
J.C. Penney Co.
J.C. Penney (JCP) has been through some rough times recently. The company's stock has dropped 46% in the last year amid pressured sales and profits. So why bother with this stock? Well, the stock now trades for just under $3 and it could be a worthwhile bet on a turnaround. 
"J.C. Penney's stock just dived and is now $3. Great to buy low so you can keep the profits as it rises again," said Stacy Caprio of Smartbook Corp.
On a positive note, the retailpocolypse seems like it's nearing its end, which might be a positive sign for JC Penney. Further, a new CEO likely to be announced soon could get the company back on track.
Nokia Corp.
The tech giant may have had its heyday prior to Apple's (AAPL) smartphone revolution, but the introduction of new 5G technology may work in the company's favor. 
"Nokia (NOK) will benefit from the forthcoming next generation wireless technology 5G buildout that will also give rise to the Internet of Things, which should expand the number of devices covered under Nokia's IP licensing business," said Versace.
Nokia's stock has soared 28% this year on such optimism. Currently, shares of the company trade for $6.
Nokia is a holding in TheStreet's Stocks Under $10 portfolio.
Sirius XM Holdings Inc.
Most Wall Street analysts currently rate Sirius XM Holdings (SIRI) as a buy. It's currently trading at its 52-week high at nearly $8.
"My favorite stock under $10 for millennials is Sirius XM, which is currently trading at $7.38. The company runs a sticky, subscription-based business that is popular with all ages and still has growth potential (plus it even pays a dividend!)," said Karl Kaufman, founder and CEO of American Dream Investing. "After the recent approval of the Time Warner (TWX) /AT&T (T) deal, there is a greater possibility that Sirius XM could be acquired by a company that would love to get their hands on Sirius XM's impressive library of exclusive content. As an added bonus, Sirius XM also has a significant investment in Pandora, which is very popular with millennials."
Over the past year, the company's stock has soared nearly 45%.
Habit Restaurant Inc. 
Habit (HABT) didn't post earnings growth in the fourth quarter of 2018, but it did meet analyst expectations.
"Habit Restaurants is the latest quick-service restaurant that is expanding its geographic footprint as well as expanding into breakfast," said Versace.
The company's market cap is $250 million.
Habit is the most expensively priced stock on this list, it's currently trading at around $9 a share.
Habit is also a holding in TheStreet's Stocks Under $10 portfolio.