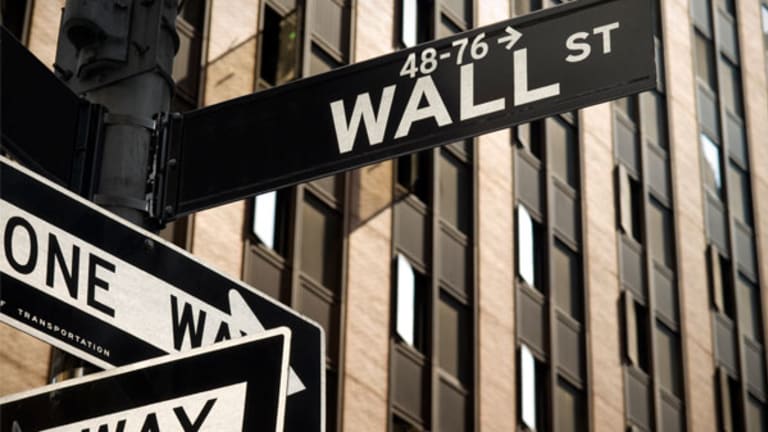 Publish date:
First Solar Developing a Bullish Move
After two major pullbacks, RealMoney's Toni Hansen says First Solar is showing signs of re-emerging strength.
After two major pullbacks, RealMoney's Toni Hansen says First Solar is showing signs of re-emerging strength.
This article originally appeared Sept. 6, 2013, on Real Money. To read more content like this, + see inside Jim Cramer's multi-million dollar portfolio for FREE Click Here NOW.
First Solar
(
), headquartered in Tempe, Ariz., is a manufacturer of thin film photovoltaic modules, or solar panels. It also provides PV power plants and supporting services that include finance, construction, maintenance and panel recycling. The company is quite popular among traders and investors alike. It trends very well with smooth fluctuations in the larger trading channels, and it has a reputation for explosive moves with entry triggers that appear at relatively reasonable price points.
Shares of First Solar have fallen in and out of favor quite often in recent months. After soaring in April to establish a third wave of buying on the weekly time frame, the shares began to pull back and correct over the summer months. Slowing momentum into May's highs helped fuel that corrective move. By the end of June, First Solar had given back about 50% of the gains it had made during the second-quarter rally.
Shareholders' disappointment continued as the correction unfolded. The strong price support at the midsummer lows resulted in a rally into July, but the momentum of that upside was still more gradual as a whole than the prior drop. This eventually led to a second major pullback on the weekly time frame throughout August.
FSLR Weekly
TradeStation
View Chart »View in New Window »
It may seem as though First Solar would be one of the last places one would watch for re-emerging strength, but the opposite is true. Two-wave corrective moves such as the correction this summer will often find support when the second wave has a measured move compared with the first -- in other words, a 100% Fibonacci expansion. First Solar hit this support zone on Tuesday, and it did so as the momentum of the selloff slowed. This type of momentum shift is one of the first signs I watch for when timing a reversal on the basis of this form of two-wave correction.
FSLR Daily
TradeStation
View Chart »View in New Window »
Another indicator that I watch for a reversal of a correction is a decline in trading volume as the correction occurs. Declining volume will often represent a lack of motivated sellers within the pullback, even when the price move is quite large.
First Solar has been in rally mode over the past two days, but it will be striking intraday resistance early in Friday's session. I will monitor the security for a gradual pullback off that resistance heading into next week.
FSLR 90-Minute
TradeStation
View Chart »View in New Window »
Ideally, this pullback will be slower than the one that began on Aug. 23 and lasted until Wednesday morning, and volume will further decline as this smaller intraday trend is created. A break to the upside out of that channel would trigger a buy.
It is quite possible that this correction could take up to a week, or even a day or two longer, to develop. If it can manage to do so without attempting an earlier break higher, the odds for a successful recovery into the mid-$40s becomes plausible. First Solar would need a chance to pause in order to catch its breath.
On the other hand, a less-than-ideal reversal off this low would make it more difficult to break resistance at between $40.50 and $41. The $35 level is the support zone that I want to see hold going into an upside channel breakout in order for this recovery attempt to have a strong chance for success.
At the time of publication, Hansen had no open position.