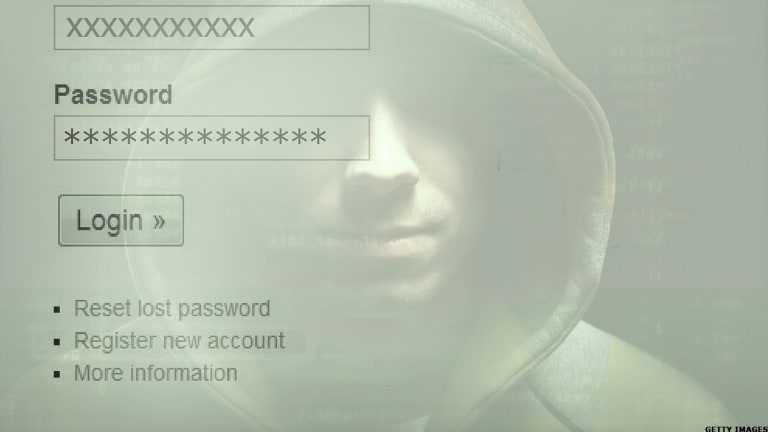 Jim Cramer: Why FireEye's Losses Are Actually a Good Sign
FireEye is making sure it's the go-to cyber security company for every high-profile corporate security breach -- but that costs money. Will these investments pay off?
NEW YORK (RealMoneyPro) -- What opportunities are so great that you have to be willing to lose money to grab them all? What kind of business willingly loses money in order to capture all the business out there?
I can think of only one: cyber security. Last night when I had FireEye's (FEYE) - Get Report irrepressible CEO Dave DeWalt on Mad Money at one point I showed him a chart in his own deck which depicted pretty much steady losses for quite a bit, certainly more than most companies. We would not typically tolerate this rate of loss unless the company were a biotech spending heavily to get a new, blockbuster drug to through the FDA to the market.
But DeWalt responded two ways. First, he asked me to examine the cash flow which, while still negative, had managed to get better over the last couple of quarters.
Second, though, he said that he needed to spend more to meet the demand, the demand that comes from the almost daily hacks, like the one for that big Blue Cross Blue Shield outfit, CareFirst just experienced where FireEye was called in to find out what the heck was going on. Like the Sony (SNE) - Get Report, Home Depot (HD) - Get Report and Target (TGT) - Get Report hacks, where only FireEye seems to have the forensic technology to get to the bottom of the hack quickly.
Plus, the company isn't just in the forensics business. It's in the threat prevention game, too, and in order to be a dominant player in that end, you have to spend a ton of money and get the right, trustworthy people working for the company. These people are expensive and they don't grow on trees.
He then explained that it took 18 months to get certified by the Department of Homeland Security to offer the highest level of liability protection available under current law. Or, in English, if you hire FireEye to protect you from cyber attacks you are indemnified by the government for losses, part of a strategy to force companies to take cyber attacks seriously.
It's amazing that any company needs a carrot like that to protect themselves from lawsuits, but hiring FireEye does the trick even though, as you can imagine, getting the certification cost FireEye a lot of money and time.
It did, however, allow FireEye to become the recommended provider by major insurance brokers like Marsh & McLennan (MMC) - Get Report and Ace (ACE) , which is as good as gold when it comes to getting new clients.
Now, FireEye isn't alone in this business. I have long favored Palo Alto Networks  (PANW) - Get Report as the way to invest in this space, because it has been cited again and again to me by experts as offering a very secure package.
CyberArk (CYBR) - Get Report has been able to develop a system that protects the keys to the kingdom, basically a way to check every intrusion into the entire system that occurs to be sure of its bona fides.
Fortinet (FTNT) - Get Report has a great threat protection package. And, of course, Cisco (CSCO) - Get Report has an entire platform that comes with cyber security prevention, which allows a client to have only one company to deal with on this issue, not multiple vendors.
Therefore I found the justification for the rational. Plus if the SEC begins to demand that someone on every public board be an overseer of cyber security within the enterprise, then the losses might just get even bigger as FireEye scrambles to meet the needs of all companies.
In other words, I bless FireEye's losses and I think it would almost be foolish to try to make money right now if it means allowing other, larger companies, to come in and take away its nascent crown.
Originally published on May 22, 2014 at 6:54 A.M. EDT
At the time of publication, Jim Cramer's charitable trust Action Alerts PLUS is long TGT and CSCO.