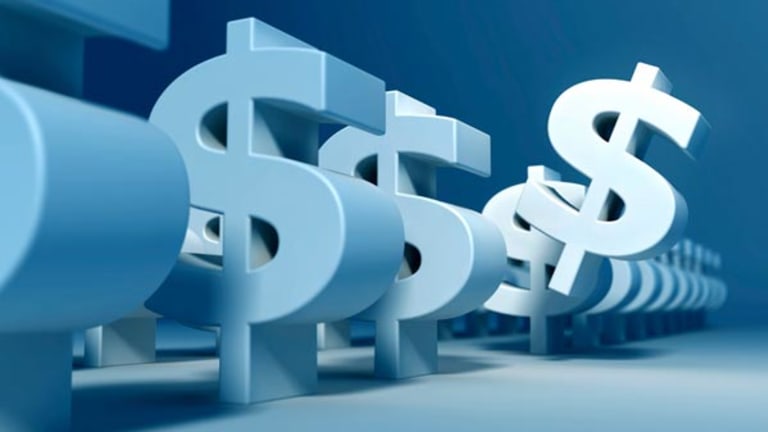 Financial Winners & Losers: UBS
Stocks in the group are hammered after Lehman Brothers files for bankruptcy.
Financial stocks were flattened Monday as the long-running credit crisis claimed two more Wall Street giants and a third company found itself walloped by traders worried about its capital cushion.
Leading the selloff was
Lehman Brothers
(LEH)
, which filed for bankruptcy protection after the New York investment bank failed to find a buyer during a weekend of efforts to stabilize the firm. Following the filing, shares of
were shredded, dropping $3.44, or 94%, to 21 cents.
Another story stock was
Merrill Lynch
(MER)
, though its shares ticked up on word that
Bank of America
(BAC) - Get Bank of America Corp Report
will acquire the brokerage firm in a $50 billion deal. That allowed
to tack on 1 cent to $17.06.
While the transaction means the days of independence are over for one of the nation's best-known financial brands, for BofA, the pact marks the second time in a matter of months that the Charlotte-based bank has come to the rescue of a struggling firm. Earlier this year, it took over mortgage company Countrywide Financial.
Shares of BofA sank 21.3% to $26.55.
Then there was
AIG
(AIG) - Get American International Group, Inc. Report
, whose stock lost 61% to $4.76 amid reports it's looking to sell some of its assets and raise new capital. In order to avoid a downgrade from the credit agencies, New York-based AIG may try to get a $40 billion infusion, according to a report in
The Wall Street Journal
.
Elsewhere in the group, reports emerged that Switzerland's
UBS
(UBS) - Get UBS Group AG Report
is facing another $5 billion in writedowns related to its investments in mortgage paper and other securities. Shares of UBS dropped 18% to $16.95.
Washington Mutual
(WM) - Get Waste Management, Inc. Report
, another troubled name whose stock has been in a tailspin, lost 27% to $2 after Standard & Poor's cut its ratings.
Goldman Sachs
(GS) - Get Goldman Sachs Group, Inc. (GS) Report
, a day ahead of its earnings report, was down 12%.
Morgan Stanley
(MS) - Get Morgan Stanley (MS) Report
, which will release its quarterly numbers Wednesday, fell 13.5%.
Citigroup
(C) - Get Citigroup Inc. Report
and
JPMorgan Chase
(JPM) - Get JPMorgan Chase & Co. (JPM) Report
, members of the
Dow Jones Industrial Average
along with AIG and Bank of America, traded lower, as well.
Considering the damage in individual stocks, it came as no surprise that sector measures were hit hard. The Amex Securities Broker/Dealer index slid 9%, while the NYSE Financial Sector index and the KBW Bank index tumbled 8.4%.
This article was written by a staff member of TheStreet.com.