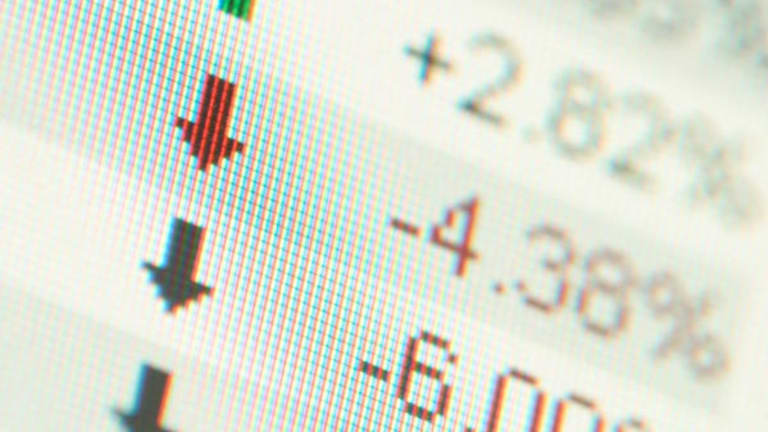 Financial Winners & Losers: Fannie Mae
Shares plunged for government-sponsored mortgage giants Fannie Mae and Freddie Mac, as new concerns about a possible bailout emerged.
More dour investor sentiment for government-sponsored mortgage giants
Fannie Mae
( FNM)and
Freddie Mac
( FRE) weighed on financial stocks Monday.
A
Barron's
article over the weekend said that the government expects the Treasury will have to bail out Fannie and Freddie, whose shares have suffered deep losses amid the continuing housing slump. Treasury Secretary Henry Paulson has on a number of occasions said a bailout would not be needed, but the report cited officials that don't see the companies being able to raise enough capital. Fannie plunged 18.8% to $6.42 and Freddie collapsed 20.5% to $4.65.
The
NYSE
Financial Sector Index tumbled 159.71 to 6,181.54.
Lehman Brothers
( LEH) shares fell 5.3% to $15.31 after
The Wall Street Journal
suggested the firm will post a loss in the third quarter. The investment bank has been under extreme pressure all year as investors worry about its viability. If the company records another losing quarter then it could need to raise more capital, possibly $6 billion, the paper reported.
Huntington Bancshares
(HBAN)
fell 7.8% to $7.35 when it was unable to comfort investors with regards to
Franklin Credit Management
(FCMC)
. Franklin, which has ties to Huntington, told the
Securities and Exchange Commission
that it wouldn't file its second-quarter report on time and was expecting a loss. Huntington said it had a restructured agreement and it wouldn't affect the bank, but shareholders weren't buying it.
SunTrust
(STI)
ticked up early on Monday after reporting it had sold its large holding in
Coca-Cola
(KO)
stock, allowing it to show a profit for the second quarter. Unfortunately, net income dropped 20% from the second quarter in the previous year, with loan charge-offs being one of the main problems. Thus the stock lost its steam and lately was losing 4.2% to trade at $41.17.
The highlight of a dismal day for financial stocks was the big rally in
First Marblehead
undefined
. The student lending company said
Goldman Sachs
(GS)
had completed a $132.7 cash infusion it announced in December. GS Capital Partners, a unit of Goldman, has a total investment of $192.5 million and will receive one seat on the firm's board. First Marblehead stock skyrocketed 48.3% to $4.45.
UnionBanCal
( UB) was jumping 11.7% to $73.18 agreeing to sell the 35% of itself it didn't already own for $3.5 billion to Mitsubishi UFJ, Japan's largest bank. Last week, UnionBanCal, the 25th largest bank in the U.S., rejected an offer by Mitsubishi as too low.