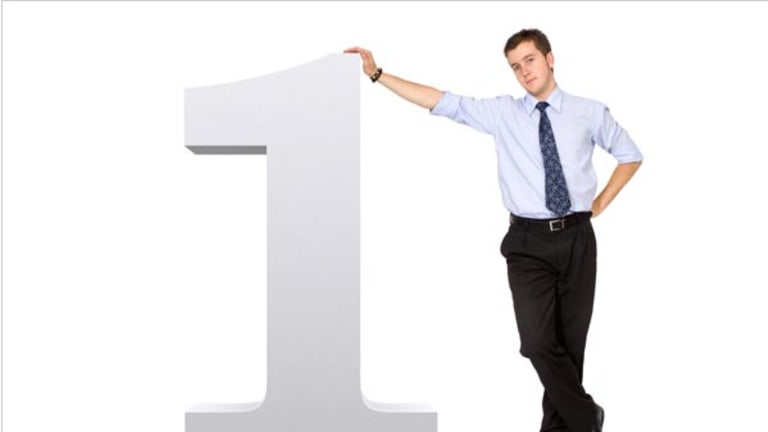 Publish date:
Financial Winners & Losers: Citigroup
Financial shares end Monday's trading mostly lower as the latest Treasury projections say that the ultimate cost of the TARP bailout will be much less than expected.
Financial shares end Monday's trading mostly lower as the latest Treasury projections say that the ultimate cost of the TARP bailout will be much less than expected.
NEW YORK (TheStreet) -- Financial shares ended the session mostly lower Monday as TARP continued to drape itself over the news cycle.
A
for the long-term cost of the Troubled Asset Relief Program indicates that the total eventual sum could amount to $141 billion, less than half the $341 billion that the White House had originally projected in August, according to an unreleased report by the Treasury Department, which is expected to present its findings to Congress. The report will be made public on Wednesday.
U.S. equities retreated from earlier gains and ended the session mixed, with the
Dow Jones Industrial Average
adding just 1.21 points and the
S&P 500
slipping 2.73 points.
In a speech Monday to the Economic Club of Washington,
Federal Reserve
Chairman Ben Bernanke
cautioned that it was too soon
to predict a full recovery for the economy and that hiccups could very well still occur. He also said that the speed of the rebound will be "slower than we would like," statements that did nothing to alter the feeling among nearly all market watchers that interest rates will remain at historically low levels well into next year.
President Obama also had TARP on his mind Monday. Addressing reporters ahead of a big economic policy speech Tuesday, Obama said that the extra funds in the program not used for bailing out banks might instead go toward reducing the deficit or increasing lending to small businesses, for which credit remains tight.
In other TARP news, word emerged that
Citigroup
(C) - Get Report
has a
in which to pay back $20 billion in TARP money if it wants to rid itself of government control sooner rather than later. The bank has until the middle of next week to raise capital in a stock offering, or else it will likely have to wait until after it reports fourth-quarter results in mid January, the
Financial Times
reported.
Meanwhile, Kuwait's sovereign wealth fund said it had finished selling its stake in Citigroup, which it bought two years ago, turning a profit of $1.1 billion in the process.
After trading for much of the day in the green, Citigroup shares swung into negative territory to finish Monday's regular session at $4.03, down three cents from the previous close.
Among other "too-big-to-fail" names, shares of
Bank of America
(BAC) - Get Report
, which raised $19 billion in an equity issuance last week as it works to make due on the $45 billion it owes the government under TARP, closed Monday down 2.4% to $15.89.
JPMorgan Chase
(JPM) - Get Report
shares lost 1.2% to $41.25, while
Well Fargo
(WFC) - Get Report
shares fell 2.2% to $26.36.
MetLife
(MET) - Get Report
preannounced fourth-quarter results on Monday, saying higher premiums and fees will
boost its operating earnings
in the period. Shares of the company ended the session higher by 1% at $35.68, pairing earlier gains.
Elsewhere in insurance,
AIG's
(AIG) - Get Report
continued apace as several high-ranking officials at the company, including its general counsel (a rather important position for the company at present), threatened to quit if the U.S. salary czar decided to slash the executives' year-end bonuses, according to a report in
The Wall Street Journal
, which cited anonymous sources.
Shares of AIG closed Monday at $30.17, up 5 cents.
Discount brokerages also faced some negative publicity when the bulge-bracket brokerage
Goldman Sachs
(GS) - Get Report
Monday. The rationale? Historically low interest rates will cut into the firms' profit margins.
Five brokerages were mentioned in the Goldman research note, including
TD Ameritrade
(AMTD) - Get Report
, whose shares ended the day down 2.9%;
E*Trade
(ETFC) - Get Report
, which lost 1.2%; and
Charles Schwab
(SCHW) - Get Report
, which fell 1.4%.
For its part, Goldman's stock retreated 2% to end Monday's session at $163.85.
There were other ratings moves as well. An analyst at Bank of America Merrill Lynch
lifted the firm's view
of charge-card issuers
American Express
(AXP) - Get Report
,
Capital One Financial
(COF) - Get Report
and
Discover Financial
(DFS) - Get Report
, citing an improving economic outlook, which would theoretically reduce the number of delinquencies and credit losses at the firms.
Shares of the card companies were mixed Tuesday: Amex gained 0.3%, Capital One fell 1.2%, and Discover added 1.5%.
-- Written by Scott Eden in New York
Follow TheStreet.com on
and become a fan on
Scott Eden has covered business -- both large and small -- for more than a decade. Prior to joining TheStreet.com, he worked as a features reporter for Dealmaker and Trader Monthly magazines. Before that, he wrote for the Chicago Reader, that city's weekly paper. Early in his career, he was a staff reporter at the Dow Jones News Service. His reporting has appeared in The Wall Street Journal, Men's Journal, the St. Petersburg (Fla.) Times, and the Believer magazine, among other publications. He's also the author of Touchdown Jesus (Simon & Schuster, 2005), a nonfiction book about Notre Dame football fans and the business and politics of big-time college sports. He has degrees from Notre Dame and Washington University in St. Louis.