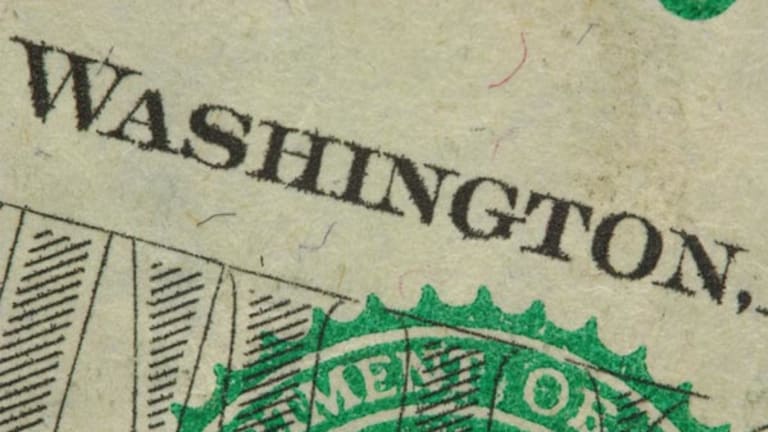 Financial Winners & Losers: AIG
AIG, the ailing insurer, plummeted 21% as it searched for a capital infusion.
Financial stocks endured another volatile trading session Tuesday, one day removed from
Lehman Brothers'
undefined
demise.
Lehman, which filed for Chapter 11 bankruptcy Monday after the investment bank failed to find a "white knight" savior in another firm or the U.S. Treasury, fell another 11% to 18 cents before shares were halted after word that
Barclays
(BCS)
would buy Lehman's U.S. capital-markets businesses.
The Wall Street Journal
reported that Barclays will pay nearly $2 billion for the business, although an official announcement isn't expected until Wednesday. The deal is to be put before a New York bankruptcy court judge for approval at 5 p.m. EDT. Lehman's creditors are to meet at 6 p.m. EDT.
AIG
(AIG)
was another of the biggest decliners, tumbling as much as 74% on conflicting reports over whether the
Federal Reserve
or the private sector would save the troubled insurer.
Bloomberg
reported late in the day that the Fed is considering extending a loan package to AIG to save it from filing for bankruptcy. AIG ended down $1.01, or 21.2%, to $3.75.
Goldman Sachs
(GS)
lost ground after the investment bank posted a slide in third-quarter earnings. Goldman reported revenue that came up short of Wall Street's expectations. The stock ended $2.49, or 1.8%, lower at $133.01.
Morgan Stanley
(MS)
saw losses pared late in Tuesday's session on word the company would release its third-quarter results early. The preannouncement, released after Tuesday's closing bell, said that revenue rose 1% from a year ago to $8 billion while net earnings slipped to $1.42 billion, or $1.32 a share, from $1.47 billion, or $1.38 billion. Wall Street was expecting earnings of 78 cents a share on revenue of $6.32 billion, according to Thomson Reuters.
Morgan was due to post the quarterly results before the start of trading Wednesday. After hitting a new 52-week low of $23.21 earlier in the session, Morgan finished down 10.8% at $28.70. However, the stock was up 10.2% in after-hours trading.
On the winning side,
Merrill Lynch
(MER)
jumped $5.12, or 30%, to $22.18 two days after the surprise announcement that
Bank of America
(BAC)
would acquire the struggling investment bank. Still, Merrill is trading well below the $29-a-share offer from Bank of America.
Shares of Bank of America, meanwhile, rose $3, or 11.3%, to $29.55.
Washington Mutual
(WM)
shares surged on speculation that
JPMorgan Chase
(JPM)
was getting ready to make a bid for the ailing lender, according to
Reuters
, which cited Britain's
Daily Mail
newspaper. However two other sources familiar with the matter told
Reuters
that JPMorgan Chase was not in active talks with WaMu.
WaMu's stock surged as much as 35% on Tuesday, but retreated after the Federal Reserve said it plans to keep the federal funds rate unchanged. The stock finished up 32 cents, or 16%, at $2.32.