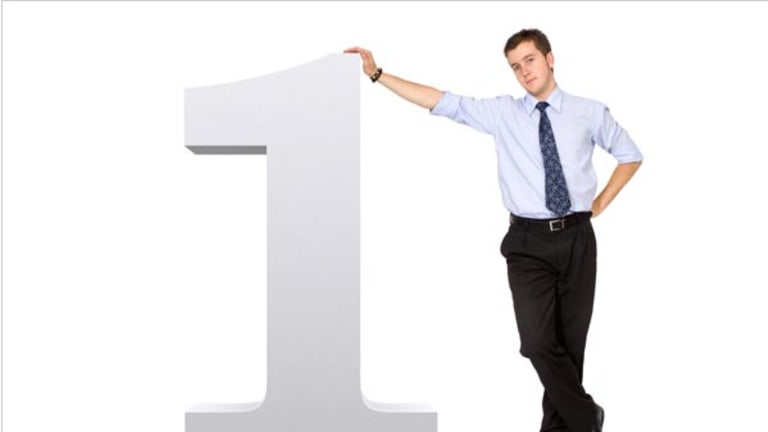 Publish date:
Financial Losers: Bank of America, Citi
Financial shares slip as Wall Street looks toward Charlotte, N.C., and any word about Bank of America's CEO search.
Financial shares slip as Wall Street looks toward Charlotte, N.C., and any word about Bank of America's CEO search.
Updated for closing stock prices and to include details from JPMorgan CEO Jamie Dimon's presentation at an investor conference Tuesday afternoon.
NEW YORK (
) -- Financial shares declined for the second straight session Tuesday, along with the broader market.
The
Dow Jones Industrial Average
lost 104 points and the
S&P 500
11 points as market players appeared to grow jittery over credit problems in Dubai and Greece -- not to mention the credit rating of the U.S. government itself and the strength of the economic recovery at home.
In the meantime, Wall Street awaited any signal out of Charlotte, N.C. -- and
Bank of America's
(BAC) - Get Report
board meeting there -- that could offer a hint about the direction of the megabank's CEO search. As of 5:30 p.m. EST, that wait was in vein. A bank spokesman would only say Tuesday afternoon that a decision would come down "in the near future," according to the
Associated Press
.
Bank of America's search for a boss to succeed the outgoing Ken Lewis has been
. Most recently, one of the purported leading candidates -- Bank of America's chief risk officer, Greg Curl -- is reportedly under investigation by the hawkish New York attorney general, Andrew Cuomo, for comments Curl made during testimony last month concerning the Merrill Lynch dustup.
Bank of America shares were among the leading financial-sector decliners Tuesday. The stock closed at $15.41, down 3%.
Despite the pitfalls of its CEO search, Bank of America has suddenly become the envy of the too-big-to-fail universe. Bank of America, after all, was able to convince the government that its capital-raising plan would allow it to afford a TARP exit.
Not so
Citigroup
(C) - Get Report
or
Wells Fargo
(WFC) - Get Report
, at least not yet, as more TARP drama shrouded the financial sector Tuesday. Both banks are
with the feds, attempting to satisfy regulators that the firms can raise enough capital to provide a liquidity cushion should the bailout money be removed from their books.
Wells Fargo's chief, John Stumpf, speaking at a conference held by
Goldman Sachs
(GS) - Get Report
in New York Tuesday morning, once again emphasized the bank's desire to get out from under the government's thumb.
"From our perspective we want to repay TARP as soon as practical and in a shareholder friendly way," he said. "But, as you know, this is a two-party agreement."
Stumpf provided no details about how, exactly, Wells would raise the capital needed to satisfy regulators.
Meanwhile, Citigroup boss Vikram Pandit cancelled a trip to Texas, where he was scheduled to meet with microlending groups,
Reuters
reported Tuesday afternoon. The speculation appeared to be that negotiatons with the government over Citigroup's TARP exit had come to a head, forcing Pandit's return, though none of this has been confirmed by the bank itself.
Tuesday, Wells Fargo shares settled at $26.03, down 1.3%, while Citigroup shares ended the day at $3.91, having lost almost 3%.
JPMorgan Chase
(JPM) - Get Report
, meanwhile, saw its stock price slip by 4 cents to $41.21.
Late in the afternoon, JPMorgan CEO Jamie Dimon, speaking at the same Goldman conference as Wells' Stumpf, said bad home loans could hit JPMorgan with $1.4 billion in losses in each of the next several quarters.
came out of Dimon's presentation, including the megabank's plans for reinstating a dividend.
Also late Tuesday, the Treasury Department said it will auction off 88.4 million JPMorgan warrants, which the government received as part of its bank bailout.
In a major economic policy speech late Tuesday morning, President Obama detailed plans for yet another multibillion-dollar stimulus plan heavy on infrastructure spending and tax breaks for small businesses. He again suggested that money not used by TARP -- which will amount some $200 billion in leftover funding, according to a Treasury Department report -- could go toward the new stimulus package.
Elsewhere,
Morgan Stanley
(MS) - Get Report
announced a
, moves spurred by the firm's soon-to-be CEO, James Gorman, who will take the reins from John Mack on Jan. 1.
Morgan's finance chief, Colm Kelleher, and its top M&A man, Paul Tauban, will take charge of the firm's "institutional securities" unit, shorthand for Morgan's cash cows: its trading desk and the investment-banking division. Some had criticized Morgan for being too conservative with its proprietary-trading wagers, unlike archrival Goldman, whose riskier trades have paid off massively. Kelleher will now have control over the firm's trading business.
Ruth Porat, meanwhile, will take over from Kelleher as CFO. Porat had been head of the firm's financial institutions group, which advises private-equity clients as part of Morgan's investment-banking divison.
Morgan Stanley shares slipped 0.8% to close the regular session at $30.15; Goldman's stock fell 1.2% to $161.84%.
Also Tuesday, word emerged that
CIT Group
(CITGQ)
wants to
leave behind Chapter 11 bankruptcy protection
on Thursday. The big lender will receive a new public listing, even though its business will mostly involve recovering payments on its impaired loans.
Across the pond, London-based financial names had a tough day after Britain's own public finances, along with thouse of the U.S., came under scrutiny by
Moody's
(MCO) - Get Report
, which warned that the two nations' sovereign credit ratings could require a revision due to the massive debt each has taken on to pay for economic stimulus. Fitch Ratings, meawnhile, cut its credit rating on Greece.
RBS
(RBS) - Get Report
, one of the largest underwriters of loans to
Dubai World
-- and, perhaps not coincidentally, the largest beneficiary of bailout aid of any company in the world -- saw its stock continue to plunge in both London and New York. The real-estate arm of the troubled Dubai fund posted huge losses on the write-down of assets, according to
Bloomberg
.
American depositary receipts of the Scottish bank finished Tuesday at $9.98, down nearly 8%. The ADRs of fellow U.K. financial giant
Barclay's
(BCS) - Get Report
, meanwhile, closed at $18.57, lower by almost 5%.
-- Written by Scott Eden in New York
Follow TheStreet.com on
and become a fan on
Scott Eden has covered business -- both large and small -- for more than a decade. Prior to joining TheStreet.com, he worked as a features reporter for Dealmaker and Trader Monthly magazines. Before that, he wrote for the Chicago Reader, that city's weekly paper. Early in his career, he was a staff reporter at the Dow Jones News Service. His reporting has appeared in The Wall Street Journal, Men's Journal, the St. Petersburg (Fla.) Times, and the Believer magazine, among other publications. He's also the author of Touchdown Jesus (Simon & Schuster, 2005), a nonfiction book about Notre Dame football fans and the business and politics of big-time college sports. He has degrees from Notre Dame and Washington University in St. Louis.