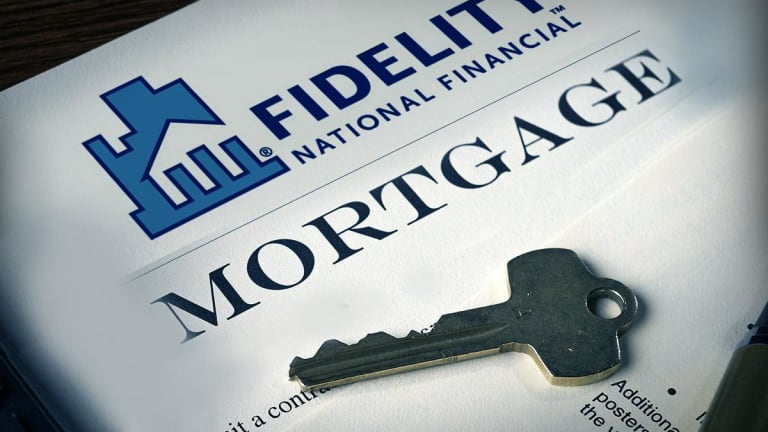 Fidelity National, Stewart Information Pull Plug on Merger After FTC Complaint
Fidelity National Financial says it will pay $50 million to Stewart Information Services to terminate their merger after the FTC sought to block the $1.2 billion purchase.
Insurance provider Fidelity National Financial (FNF) said Tuesday it will pay $50 million to Stewart Information Services (STC) to terminate the merger of the two companies after the Federal Trade Commission sought to block the $1.2 billion deal.
The Federal Trade Commission on Friday issued an administrative complaint seeking to block FNF's purchase of Stewart Information Services on the grounds that it would limit competition in title insurance. 
The FTC said Fidelity National and Stewart were "two of the four largest title insurance underwriters in the U.S." The top four title insurers account for more than 85% of all title insurance sales, according to the FTC.
The companies combined would account for more than 43% of the sector's sales if they were allowed to merge, the FTC said.
"In light of the FTC's decision," Stewart said in a statement, "the Stewart Board has clearly determined that leveraging the company's strong brand, financial position, and valued employees to grow the organization as a standalone entity will create the greatest shareholder value."
Stewart also announced changes to its executive leadership. Effective immediately, current director Frederick Eppinger will become CEO, while Matthew Morris, who has been CEO since 2011, will remain with the company and assume the role of president. John Killea, who has been president since 2017, will remain general counsel and chief legal officer, roles he has held since 2008 and 2012, respectively.
"While we were disappointed with the FTC's decision regarding Stewart's combination with Fidelity, we are well-positioned to execute on a standalone strategic plan built around growth and profitability," said Thomas Apel, Stewart's chairman. "The actions we have taken today are designed to enhance our strength, focus our company on the opportunities before us and build a leadership team with the best mix of experience and expertise to drive value creation."
The merger was first announced in March.
Shares of FNF were down 1.1% at $44.49. Stewart Information Services, which fell about 7% on Friday, was up nearly 1% to $34.10.