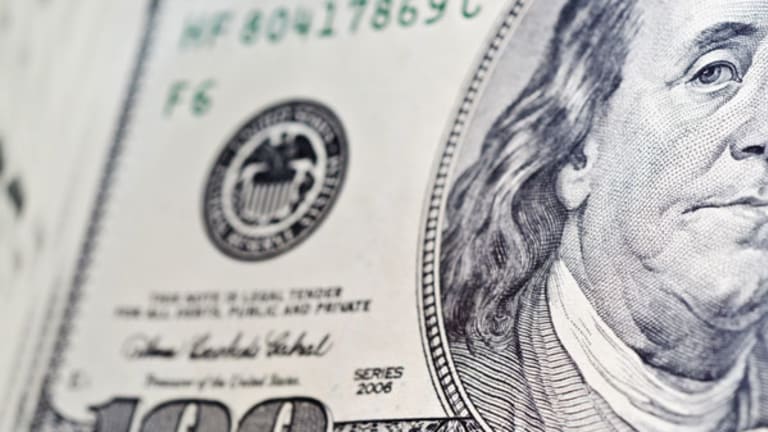 Fibria CEO on Planning for the 'Paperless Society'
The CEO of Fibria, a pulp and paper maker, discusses the future of his business.
The CEO of Fibria, a pulp and paper maker, discusses the future of his business.
NEW YORK (TheStreet) -- Marcello Castelli, shares of Fibria are at over 30 percent year-to-date. What's driving the stock?
Marcello Castelli:
We take a very disciplined approach. I mean, we have been deleveraging the company and trying to really to generate cash from our operations. So cost control, everything, it's really helping to drive our performance and our shares.
Gregg Greenberg:
Well speaking of deleveraging the company, you sold some land recently, do you expect to do more of that in the future?
Marcello Castelli:
Yes, in the concept that we are trying to run the company in an asset-light concept. I mean we have a lot of land available. We still have a lot of things to do. I think more to come.
Gregg Greenberg:
Where are pulp prices now? Where's the demand for pulp? Where are we?
Marcello Castelli:
Demand is still recovering. It's a China rebound. Nobody knows if it's just a restocking or really, it's a good momentum that the market will sustain. After the summer in various regions and especially the European countries, again they will start to buy, and the US North American market is pretty much stable. It's good. It's positive in the short-term. Due to the fact that some closures to capacity were announced, so this has put a pressure on the supply and demand. So the prices are going up.
Gregg Greenberg:
What's more important for you, Chinese demand or European demand, because we've heard a lot of problems when it comes to European demand from a lot of American companies over the last earning season.
Marcello Castelli:
Both, I mean, the major of our sales goes to European community, but we used to say that you must be connected, not only with the region, but with the segment and with the client's portfolio, so in this sense, 56 percent what we produce goes to tissue application. So tissue in under developing countries or developed or more mature countries they are stable or growing. Different than printing or writing that is normally affected by digital media and so forth.
Gregg Greenberg:
Speaking of that digital media paper that you provide, is it continuing to go down? We keep hearing about this paperless society, is the secular trend, away from paper, still in play?
Marcello Castelli:
You will see the paperless society should be more connected with the kinds of paper that normally are cannibalized by the digital media, but the tissue, this is not going to work, of course, and in the packaging industry also, it's another approach, a more greener approach, rather than plastic, they will try to use a sustainable package that's produced by pulp and by paper. Printing and writing is a different story, the cannibalization is ongoing.
Gregg Greenberg:
And speaking of a greener way of doing business, you recently signed a deal with a biomass fuel maker in the United States. What's in that deal for Fibria?
Marcello Castelli:
The idea behind it is, let's try to diversify a little bit, our portfolio, but always trying to extract or get value from our forestry. So, having been a greener approach, we are sustainable, we have a negative impact of carbon footprint. So this is another move powered to a green or low carbon business. It's a complimentary, in terms of a pulp because it fuels much more efficiently the forestry.
Disclosure: TheStreet's editorial policy prohibits staff editors and reporters from holding positions in any individual stocks.