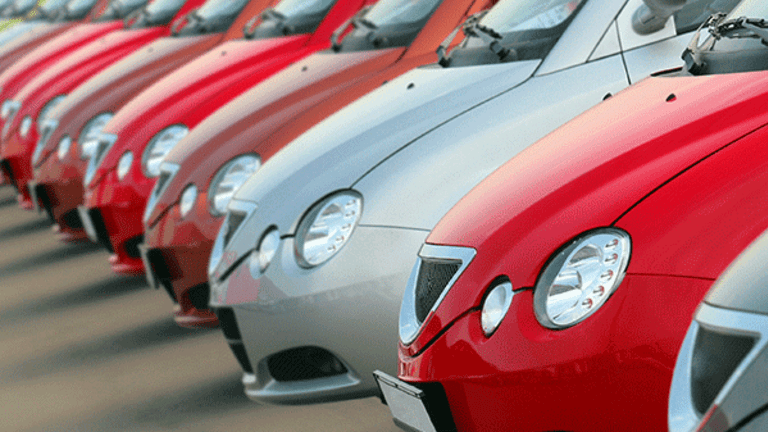 Fiat Chrysler Emissions Hit Drives Pile-Up In European Auto Stocks
Fiat Chrysler stock drove a pile up in the European auto sector Thursday as investors reacted to speculation of an imminent lawsuit from the Justice Department
Fiat Chrysler (FCAU) stock drove a pile up in the European auto sector Thursday as investors reacted to speculation of an imminent lawsuit from the Justice Department if the Italian-American automaker fail to agree to an emissions-related settlement.
The sector was found swimming deeply in the red during early European trading, with the Stoxx 600 Europe Automobiles & Parts index falling 1.47%.
Fiat Chrysler stock slumped more than 6%, marking its biggest fall since January 12 when reports of a possible probe first emerged, taking losses in the last week alone to more than 15%.
German car maker BMW (BMWYY) made an attempt at closing the gap, printing a loss of nearly 2.5% and bringing its seven day decline to more than 6%.
The Wolfsburg based firm recently lost its crown as the world's largest manufacturer of luxury cars, to Mercedes-Benz maker Daimler (DDAIF) .
Over in Paris, Peugeot (PEUGF) sank lower, down nearly 2%, taking losses in the last week above the 5% threshold.
Renault (RNSDF) was also a notable faller, after shedding just more than 1%, reducing its year to date gain to a little over 1%.
The French carmaker has also reported to be the subject of an emissions investigation, although this time in its home nation of France, but authorities are yet to confirm the probe.
Daimler and Volkswagen (VLKAY) stocks fared better than their other German counterpart, with losses ranging between 0.9% and 1.3%, although this could have more to do with the relative underperformance of Daimler stock in 2017 and the fact that VW has already dealt with its emissions liability.
The slump follow reports that the U.S. Department of Justice is preparing a civil suit against Fiat-Chrysler, following a probe that was opened in January related to excess diesel emissions.
The group was accused by the U.S. Environmental Protection Agency and latterly, the DoJ, of failing to disclose engine management software in its vehicles, including Jeep Cherokees and Dodge Ram trucks, which could result in an emissions output that was too high.
Italy's government is also facing action from the European Commission over its failure to enforce European laws on emissions.